Account Executive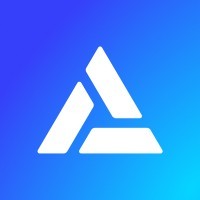 Alchemy
Sales & Business Development
New York, NY, USA
Posted on Monday, June 27, 2022
Our mission
is to bring blockchain to a billion people. The Alchemy Platform is a world class developer platform designed to make building on the blockchain easy. We've built leading infrastructure in the space, powering over $105 billion in transactions for tens of millions of users in 99% of countries worldwide.
The Alchemy team draws from decades of deep expertise in massively scalable infrastructure, AI, and blockchain from leadership roles at leading companies and universities like Google, Microsoft, Facebook, Stanford, and MIT.
Alchemy recently raised a
Series C1
at a $10.2B valuation led by Lightspeed and Silver Lake. Previously, Alchemy raised from a16z, Coatue, Addition, Stanford University, Coinbase, the Chairman of Google, Charles Schwab, and the
founders and executives
of leading organizations.
The Role
As an Account Executive at Alchemy, you will be pushing the entire blockchain industry forward by helping developers and companies accelerate their product development on our infrastructure. You'll be leading the charge at one of the fastest growing companies in blockchain. You will be responsible for owning the entire sales process, including taking potential customers all the way through to closing.
Responsibilities:
Building and owning the entire sales process, including negotiating and closing contracts, client retention, renewals, upsells and client satisfaction
Engaging with potential customers, understanding their needs, and explaining how the product solves their needs
Reaching out to new leads via various communication channels and getting them excited for an introductory call
Educating cryptocurrency companies about blockchain nodes and how to troubleshoot their infrastructure issues (We have plenty of resources to bring you up to speed)
Tracking, analyzing, and finding ways to improve campaigns and the sales process
Collaborate across our internal business and technology teams to drive the desired business outcomes for our customers
Refine and establish processes to support our business's evolving needs
Demonstrated ability to develop long-term, trustworthy strategic relationships with senior level executives and technical individuals
Create & articulate compelling value propositions
Own, manage, and report using a CRM: ensure the system is up to date and that all relevant metrics are input
Provide customer feedback to the product and engineering teams and inform product development
Work with support and communicate with customers both pre and post-sales
Maintain a healthy sales pipeline
Respond and communicate quickly with customers
Ensure customer satisfaction
What We're Looking For:
7+ years of Quota carrying experience in a client-facing Account Executive role selling SaaS, PaaS, or IaaS offerings to Enterprises and C level stakeholders
Knowledge and passion for the crypto/blockchain industry
A technical or educational background in engineering, computer science, or MIS
Self-starter attitude and the ability to execute new ideas with autonomy
Strong desire to work in sales at an early-stage startup
Demonstrated success in identifying, developing, negotiating, and closing large-scale technology projects to complex enterprise accounts
Experience driving technology adoption and creating long term transformational account strategies
Ability to operate independently and proactively in an effort to source and progress new business
Proficiency using CRM software, forecasting, and opportunity management
Excellent listening, verbal and written communication skills
Capable of understanding of customer pain points, requirements and correlating potential business to value that can be provided by technical services
Experience managing numerous requests and time demands concurrently
Preferred Qualifications
Experience as a sales leader managing a team of sellers
Self-starter, with proven professional success, who is prepared to work in a fast-paced, demanding environment
Demonstrated track record of working with cross-functional stakeholders
Advanced CRM experience including the configuration, development of dashboards and reports, programing experience
Cross functional selling experience (Architect, Sales Engineer, Professional Services, Partner, and ISV)
Ability to prepare and deliver financial reports to customers
Web3 experience
Founded a company or built side projects
Experience in startups