Technical Sourcer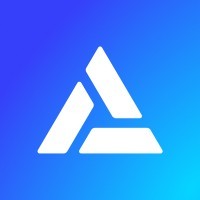 Alchemy
IT
New York, NY, USA
Posted on Wednesday, May 3, 2023
Our mission
is to bring blockchain to a billion people. The Alchemy Platform is a world class developer platform designed to make building on the blockchain easy. We've built leading infrastructure in the space, powering over $105 billion in transactions for tens of millions of users in 99% of countries worldwide.
The Alchemy team draws from decades of deep expertise in massively scalable infrastructure, AI, and blockchain from leadership roles at leading companies and universities like Google, Microsoft, Facebook, Stanford, and MIT.
Alchemy recently raised a
Series C1
at a $10.2B valuation led by Lightspeed and Silver Lake. Previously, Alchemy raised from a16z, Coatue, Addition, Stanford University, Coinbase, the Chairman of Google, Charles Schwab, and the
founders and executives
of leading organizations.
The Role
As a Technical Sourcer at Alchemy, you'll leverage your network, state of the art tooling, and data-driven feedback loops to design and carry out targeted recruiting strategies across a variety of functions. You'll be responsible for creating a healthy candidate pipeline for both current and upcoming roles. You'll have influence on the shape and identity of our company and help drive Alchemy's efforts to attract, recruit, and hire a diverse and talented group of individuals.
Responsibilities:
Partner with hiring managers and recruiters to understand hiring needs
Iterate and measure various strategies for engaging technical talent
Identify procedural improvements for Alchemy's sourcing efforts
Assist in creating a sourcing playbook for the engineering organization
Research and understand industry leaders to help build a large funnel of qualified candidates for upcoming roles
Build and maintain relationships with top talent
What We're Looking For:
3+ years of sourcing experience
Experience working at startups (ideally under 200 employees)
Phenomenal written and verbal communication skills
Experience using sourcing and candidate lifecycle tools
Strong collaboration skills and precise attention to detail - you will be working with multiple candidates and recruiters at any given time
Analytical skills to evaluate and measure the efficacy of various approaches
Networking abilities to build and maintain relationships with passive candidates
Self-starter attitude and the ability to execute new ideas with autonomy
Passion for blockchain technologies and Web3
A hustler mentality, founding a company or building side projects is a plus!