Tunnel Laborer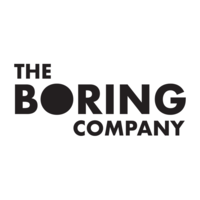 Boring Company
Bastrop, TX, USA
Posted on Thursday, February 10, 2022
The Boring Company was founded to solve the problem of soul-destroying traffic by creating an underground network of tunnels. Today, we are creating the technology to increase tunneling speed and decrease costs by a factor of 10 or more with the ultimate goal of making Hyperloop adoption viable and enabling rapid transit across densely populated regions.
Responsibilities
Support excavation/boring operations up to and including the erection/build of tunnel support lining utilizing a Tunnel Boring Machine (TBM).
Operate a variety of hand tools, power tools and heavy machinery.
Work underground daily and perform various construction related tasks such as rail building, grout pumping, cable pulling, and ring building.
Establish and maintain a safe work environment.
Basic Qualifications
High School diploma or equivalent.
At least 2 years of experience working in an outdoor construction environment, preferably in the tunneling industry.
Must be able to work in confined spaces.
Preferred Skills & Experience
2+ years in the underground construction industry such as tunneling, mining/drilling and working in TBMs.
Experience working on and running underground construction equipment including TBMs.
Ability to read and interpret documents such as safety rules, operating and maintenance instructions, and procedure manuals.
Ability to comprehend instructions accurately to learn company's products, processes, safety procedures, installation techniques and equipment use.
Independent worker with strong multitasking skills.
Strong ability to troubleshoot.
First Aid and CPR certification.
Additional Requirements
Ability to lift a minimum of 50 lbs. unassisted
Ability to stoop, bend, crawl, and maneuver in tight spaces.
Ability to work extended hours and weekends as needed.
Ability to travel for short and extended trips as needed.
Ability to work outdoors in heavy construction areas.
This position is not eligible for visa sponsorship.
Culture
We're a team of dedicated, smart, and scrappy people. Our employees are passionate about our mission and determined to innovate at every opportunity.
Benefits
We offer employer-paid medical, dental, and vision coverage, a 401(k) plan, paid holidays, paid vacation, and a competitive amount of equity for all permanent employees.
The Boring Company is an Equal Opportunity Employer; employment with The Boring Company is governed on the basis of merit, competence and qualifications and will not be influenced in any manner by race, color, religion, gender, national origin/ethnicity, veteran status, disability status, age, sexual orientation, gender identity, marital status, mental or physical disability or any other legally protected status.