Maintenance Supervisor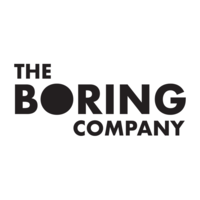 Boring Company
People & HR, Operations
Las Vegas, NV, USA
Posted on Thursday, June 23, 2022
The Boring Company was founded to solve the problem of soul-destroying traffic by creating an underground network of tunnels. Today, we are creating the technology to increase tunneling speed and decrease costs by a factor of 10 or more with the ultimate goal of making Hyperloop adoption viable and enabling rapid transit across densely populated regions.
Responsibilities
Manage a team of Loop technicians and oversee the day-to-day maintenance of vehicles, equipment, and tunnels in the Vegas Loop system.
Implement maintenance procedures for all the electrical, hydraulic and mechanical assets of the system.
Track the system maintenance status using Fiix, a cloud-based maintenance tracker tool, and produce dashboards.
Produce daily maintenance reports.
Distribute tasks to the Loop technicians' teams daily and ensure the team is work efficiently.
Ensure the maintenance shop is kept in professional conditions at all times.
Submit purchase requests for tools and equipment needed by the team.
Self-manage technical expertise development with support from engineers and management.
Service Tesla vehicles by performing tire changes, wheel swaps, fluid replenishments, door handle replacements, wiper blade replacements, drive unit replacements, basic diagnostics, electrical wiring and harness building, body adjustments, AC work and detailing.
Service Boring Company tunnels by performing inspections to pumps, fans, AC units, and electrical junction boxes.
Service Boring Company equipment by performing inspections, calibrations, preventative maintenance, planned maintenance, and corrective maintenance.
Operate a variety of hand, power, and shop tools.
Basic Qualifications
High School Diploma, or Associate Degree or Certificate
Experience with at least 2 of the following: electrical systems (480V or above), hydraulic systems, mechanical systems.
Minimum 2 years experience as a maintenance manager or front line supervisor.
Ability to follow oral and written instructions with attention to detail.
Motivated to work in a High paced, dynamic environment.
Work with a collaborative attitude and team spirit.
Basic computer use expertise (Excel, Web Browsers, Word).
Must have a valid driver's license.
Preferred Skills and Experience
Bachelor's Degree in relevant field
Experience with all three of the following: electrical systems (480V or above), hydraulic systems, mechanical systems.
Experience, training, or certification in vehicle repair.
Culture
We're a team of dedicated, smart, and scrappy people. Our employees are passionate about our mission and determined to innovate at every opportunity.
Benefits
We offer employer-paid medical, dental, and vision coverage, a 401(k) plan, paid holidays, paid vacation, and a competitive amount of equity for all permanent employees.
The Boring Company is an Equal Opportunity Employer; employment with The Boring Company is governed on the basis of merit, competence and qualifications and will not be influenced in any manner by race, color, religion, gender, national origin/ethnicity, veteran status, disability status, age, sexual orientation, gender identity, marital status, mental or physical disability or any other legally protected status.