Guidance Navigation & Controls Engineer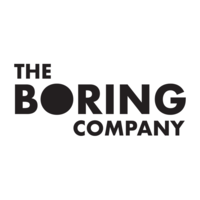 Boring Company
Bastrop, TX, USA
Posted on Friday, September 17, 2021
The Boring Company was founded to solve the problem of soul-destroying traffic by creating an underground network of tunnels. Today, we are creating the technology to increase tunneling speed and decrease costs by a factor of 10 or more with the ultimate goal of making Hyperloop adoption viable and enabling rapid transit across densely populated regions.
As a GNC Engineer, you will be responsible for pushing the technical boundaries of tunneling control systems. You will work with a talented team of accomplished engineers to develop, analyze, and test machines and subsystems for highly reliable tunneling. You should thrive in fast-paced, dynamic environments where you adapt quickly and love to solve hard problems.
Requirements
Develop innovative guidance, navigation, and control systems for Boring Company tunnel boring machines, including all future versions of Prufrock machines.
Engage in multi-disciplinary machine investigations and design work that define the systems architecture.
Implement new software or algorithms to enable mission unique capabilities and leading edge launch vehicle performance.
Develop 6-DOF dynamics simulation models used for GNC systems analysis and validation.
Analyze TBM trajectories, performance dispersions, and stability.
Conduct post tunneling data review and correlation with analyses for continued improvement of predictions.
Support tunneling operations of machines that you enabled.
Perform testing of GNC software utilizing hardware-in-the-loop testing, Monte Carlo analysis, and algorithm unit testing.
Basic Qualifications
Bachelor's degree in physics or an engineering discipline
3+ years of professional or hands-on experience in control systems, classical dynamics, sensors and actuators, modeling and simulation
Experience with the software programming.
Preferred Skills and Experience
Postgraduate degree in physics or an engineering discipline or 7+ years of professional experience in control systems, sensors and actuators, modeling and simulation, and programming
Demonstrated project or professional experience in underground (or other non-GPS) positioning systems.
Capable of solving complex problems with little to no supervision on schedule as an individual or as a member of an integrated team.
Passion for advancing the technology of the mining industry and improving the way people get from point A to point B.
Excellent communication skills both written and verbal.
Reporting Location: Bastrop, Texas - Headquarters
Culture
We're a team of dedicated, smart, and scrappy people. Our employees are passionate about our mission and determined to innovate at every opportunity.
Benefits
We offer employer-paid medical, dental, and vision coverage, a 401(k) plan, paid holidays, paid vacation, and a competitive amount of equity for all permanent employees.
The Boring Company is an Equal Opportunity Employer; employment with The Boring Company is governed on the basis of merit, competence and qualifications and will not be influenced in any manner by race, color, religion, gender, national origin/ethnicity, veteran status, disability status, age, sexual orientation, gender identity, marital status, mental or physical disability or any other legally protected status.