Full Stack Software Engineer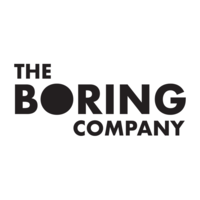 Boring Company
Software Engineering
Las Vegas, NV, USA
Posted on Thursday, October 7, 2021
The Boring Company was founded to solve the problem of soul-destroying traffic by creating an underground network of tunnels. Today, we are creating the technology to increase tunneling speed and decrease costs by a factor of 10 or more with the ultimate goal of making Hyperloop adoption viable and enabling rapid transit across densely populated regions.
As a Full-Stack Software Engineer you will be responsible for helping build a completely new underground transportation system: the
Las Vegas Loop
. This role will primarily be focused on designing and implementing tools to operate, analyze and control the Las Vegas Loop. Examples of projects span from Loop automation to building testing infrastructure. Within this role, you will have wide exposure to the overall system architecture.
Responsibilities
Implement safe, reliable and scalable services to control and improve the performance of the Las Vegas Loop transportation system.
Develop intuitive and high performance front-end applications to visualize statistical data and to facilitate Loop operations.
Deploy and manage Postgres databases, contributing to the overall data logging infrastructure.
Improve our Software-in-the-Loop (SIL) testing architecture.
Clearly document and communicate design proposals.
Support the Las Vegas Loop during hours of operations, eventually during weekends or holidays, as necessary.
Basic Qualifications
Bachelor's Degree in Computer Science, Software Engineering, or equivalent field.
Experience developing software applications in Golang/C++/Python or similar high level language.
Experience with a subset of the following: Modern JavaScript tools (node.js, TypeScript, React, etc.), modern deployment and cloud technologies (AWS, Redis, postgres, Jenkins, etc), classic Frontend Development (HTML, CSS, etc).
Able to create and manage databases and proficient in using Structured Query Language (SQL).
Experience with modern software development workflow (e.g. Git, unit testing, Linux and Windows OSes).
Fluent in software fundamentals including software design, backend infrastructure, code modularity and maintainability.
Preferred Skills and Experience
Deep understanding of networking.
Experience with Swift and app release process for iOS (iPad)
Experience writing code for real-time safety critical systems.
Additional Requirements
Ability to work long hours and weekends as necessary.
Culture
We're a team of dedicated, smart, and scrappy people. Our employees are passionate about our mission and determined to innovate at every opportunity.
Benefits
We offer employer-paid medical, dental, and vision coverage, a 401(k) plan, paid holidays, paid vacation, and a competitive amount of equity for all permanent employees.
The Boring Company is an Equal Opportunity Employer; employment with The Boring Company is governed on the basis of merit, competence and qualifications and will not be influenced in any manner by race, color, religion, gender, national origin/ethnicity, veteran status, disability status, age, sexual orientation, gender identity, marital status, mental or physical disability or any other legally protected status.