Senior Automation Control Software Engineer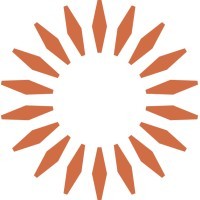 Commonwealth Fusion Systems
Software Engineering
Devens, MA, USA
Posted on Saturday, September 17, 2022
Commonwealth Fusion Systems (CFS) has the fastest, lowest cost path to commercial fusion energy.
CFS collaborates with MIT to leverage decades of research combined with groundbreaking new high-temperature superconducting (HTS) magnet technology. HTS magnets will enable compact fusion power plants that can be constructed faster and at lower cost. Our mission is to deploy these power plants to meet global decarbonization goals as fast as possible. To that end, CFS has assembled a team of leaders in tough tech, fusion science, and manufacturing with a track record of rapid execution. Supported by the world's leading investors, CFS is uniquely positioned to deliver limitless, clean, fusion power to combat climate change. To implement this plan, we are looking to add dedicated people to the team who treat people well, improve our work by adding multifaceted perspectives and new ways of solving problems, have achieved outstanding results through a range of pursuits, and have skills and experience related to this role.
The SPARC Software team is seeking a Senior Automation Control Software Engineer to contribute to the design, implementation, testing, installation and commissioning of the PLC supervisory control system software for SPARC central control system (CCS). The SPARC CCS will coordinate and orchestrate the whole SPARC facility, bringing together all the control systems of each part of the machine, and the Senior Automation Control Software Engineer will play a critical role in building out the PLC framework, library of functions, and applications thereof.
This team member will:
Collaborate with other I&C and Software engineers to build the CCS PLC framework and libraries
Collaborate with other I&C engineers, software engineers, system responsible officers, and responsible engineers to implement the CCS supervisory control systems
Collaborate with other I&C engineers to define and implement the CCS architecture and interfaces with other systems
Collaborate with other software and I&C engineers and other key stakeholders to ensure all necessary functions and interfaces are included in the design and implemented according to requirements
Utilize industry standard software best practices including Jira workflows, GitHub version control, peer code reviews, and unit testing
Production of the required design deliverables according to the SPARC design process
Take responsibility for implementation, testing, installation and commissioning of the CCS supervisory control system according to the project schedule
Produce testing, installation, commissioning, operations and maintenance procedures for the CCS supervisory control system
Ensure the design is completed in compliance with the Code of Record and established requirements
Maintain interfaces with other engineering subsystems
Report on and be accountable for progress to the Lead Engineer
The ideal candidate will have most, if not all, of these requirements:
5 years experience designing and writing software for control systems, automation, robotics or similar
Designed, built, and operated control systems with interlocks and protection functions from concept to completion under a QA program
5 years experience with the major PLC vendors, Siemens PLCs preferred, particularly programming S7-1500s with TIA portal
Proficiency with IEC 61131-3 languages, particularly Ladder Logic, SFC, and ST
Functional modeling language such as UML, SysML, GRAFCET, SDL or similar
Knowledge of gathering system Requirements, function definition and decomposition, technical writing and documentation
Experience with Software Lifecycle Management - QA, version control, testing, commissioning and validation
Familiarity with IEEE, IEC standards
Production of engineering deliverables for design reviews, construction work packages, operations, and maintenance
5 years experience commissioning control systems
AVEVA Engineering or similar
Basic knowledge of industrial electrical systems
Basic knowledge of industrial safety
Additional experience and/or qualifications:
Experience with C/C++, Python, Java, other programming skills
Current best practices and emerging technologies in industrial control systems
Experience designing HMIs and SCADA, particularly with Ignition
Industrial communication protocol experience (TCP/IP, UDP, Profinet, ProfiSAFE, Modbus, CAN, RS232, RS485)
Ability to lift up to 50 lbs occasionally
Perform activities such as typing, standing, stooping, and sitting, for extended periods of time
Working with appropriate PPE in the presence of hazards such an exposure to heat, cold, and noise
This role will be expected to work primarily onsite to support prototyping, testing, commissioning, and operation of SPARC in Devens, MA
Willingness to occasionally travel or work required nights/weekends/on-call
#LI-Onsite
CFS team members thrive in a fast-paced, dynamic environment and have demonstrated exceptional results through a range of different pursuits. We all tightly align with our company values of integrity, execution, impact and self-critique. As we grow, we are looking to add talented people who are mission driven and bring diverse perspectives and new ways of solving problems.
At CFS, we deeply value diversity and are an equal opportunity employer by choice. We consider all qualified applicants equally for employment. We do not discriminate on the basis of race, color, national origin, ancestry, citizenship status, protected veteran status, religion, physical or mental disability, marital status, sex, sexual orientation, gender identity or expression, age, or any other basis protected by law, ordinance, or regulation.