Senior Systems Engineer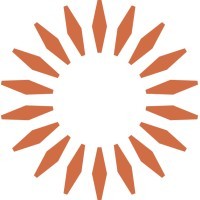 Commonwealth Fusion Systems
Software Engineering
Devens, MA, USA
Posted on Thursday, April 6, 2023
Commonwealth Fusion Systems (CFS) has the fastest, lowest cost path to commercial fusion energy.
CFS collaborates with MIT to leverage decades of research combined with groundbreaking new high-temperature superconducting (HTS) magnet technology. HTS magnets will enable compact fusion power plants that can be constructed faster and at lower cost. Our mission is to deploy these power plants to meet global decarbonization goals as fast as possible. To that end, CFS has assembled a team of leaders in tough tech, fusion science, and manufacturing with a track record of rapid execution. Supported by the world's leading investors, CFS is uniquely positioned to deliver limitless, clean, fusion power to combat climate change. To implement this plan, we are looking to add dedicated people to the team who treat people well, improve our work by adding multifaceted perspectives and new ways of solving problems, have achieved outstanding results through a range of pursuits, and have skills and experience related to this role.
Systems Engineering is a transdisciplinary and integrative approach to enable the successful realization, use, and retirement of engineered systems, using systems principles and concepts, and scientific, technological, and management methods. The CFS Systems Engineering team is responsible for creating and implementing a set of processes, tools and a culture of engineering rigor to ensure the successful development of fusion systems in line with the CFS mission.
CFS is currently looking for a Senior Systems Engineer, who will focus on implementation of Systems Engineering process and systems thinking to subsystems that form the core of the SPARC tokamak, as well as to Diagnostic systems that analyze and interpret SPARC plasmas. This role is inherently cross-disciplinary, and will require collaboration with a wide variety of stakeholders to ensure that systems are designed, integrated, and operated successfully. The Senior Systems Engineer will be responsible for a group of subsystems, working on activities throughout the development lifecycle, including requirements development, interface definition, trade studies, risk assessment and management, operational concept/control architecture development, test planning, etc. The ideal candidate for this role is comfortable with learning a variety of new technical topics and being proactive to apply that knowledge to ensure that tokamak system development and implementation is successful in validating the SPARC mission.
Candidates interested in this role should have some related experience and interest in working with the following specific tokamak subsystems we are currently looking for support on:
- Copper Magnets (divertor coils, runaway electron mitigation coil, error field correction coils, vertical stability coil)
- In/Ex-Vessel Mechanical Systems (plasma facing components, vacuum vessel, ports, thermal shields, cryostat, ion cyclotron antennas)
This team member will:
Elicit, decompose, and establish traceability of system requirements in the IBM DOORS Next Gen database
Coordinate, define, and control interfaces between tokamak systems and with tokamak interfacing systems
Conduct trade studies to drive/coordinate technical decision making. Present proposals for decision closures to the appropriate level of management
Conduct risk assessments on tokamak systems using custom failure modes analysis software, and ensuring that risk mitigation plans are developed and implemented
Manage changes affecting tokamak system technical baseline for impact to scope, schedule, cost, performance, or interfacing systems
Support design review content development and the review of other design reviews for technical maturity, consistency, and accuracy
Develop and document requirements verification and validation evidence
Develop requirement/risk informed testing and commissioning plans
Develop operational concepts and control architectures in MathWorks System Composer to support I&C, Operations, and Software team needs, including the design thresholds, interlocks, and permissives required for safe operation of the system
Support the development of assembly work orders
The ideal candidate will have most, if not all, of these requirements:
Bachelor's degree in a relevant engineering or science field (e.g., mechanical, systems industrial, etc.)
7+ years of experience in Systems Engineering or related roles
Thorough understanding of Systems Engineering life cycle processes and how they are realistically implemented on fast paced projects
Experience working in the development of large, integrated and complex systems, preferably fusion, energy, aerospace, defense, transportation, etc.
General knowledge of mechanical, electrical, I&C, and industrial concepts with the ability to learn and apply new technical concepts
Strong interpersonal and technical communication skills, with the ability to proactively engage and communicate with a wide range of stakeholders
Experience with any of the following is beneficial: electro-mechanical systems, insulation/electrical breaks, high heat flux components, cryogenic piping and pressurized components, radiation/vacuum environments and testing, and/or vacuum feedthroughs
Additional experience and/or qualifications:
Ability to perform activities such as typing, standing, and sitting for extended periods of time
Willingness to adhere to safety protocols for hazards such as heat, fumes, noise, and strong magnets
Willing to occasionally travel or work required nights/weekends/on-call
#LI-Hybrid
CFS team members thrive in a fast-paced, dynamic environment and have demonstrated exceptional results through a range of different pursuits. We all tightly align with our company values of integrity, execution, impact and self-critique. As we grow, we are looking to add talented people who are mission driven and bring diverse perspectives and new ways of solving problems.
At CFS, we deeply value diversity and are an equal opportunity employer by choice. We consider all qualified applicants equally for employment. We do not discriminate on the basis of race, color, national origin, ancestry, citizenship status, protected veteran status, religion, physical or mental disability, marital status, sex, sexual orientation, gender identity or expression, age, or any other basis protected by law, ordinance, or regulation.