Principal Medical Communications Specialist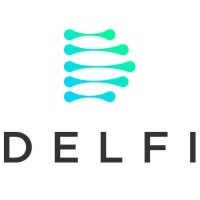 Delfi Diagnostics
Marketing & Communications
Remote
Posted on Tuesday, April 4, 2023
About Us
Our mission is to cure cancer through high performance, accessible early cancer detection. That means saving lives.
Delfi Diagnostics is a Johns Hopkins spinoff focused on the non-invasive detection of cancer at earlier stages, when it is most curable. DELFI uses artificial intelligence and whole genome sequencing to detect unique patterns of DNA fragmentation in the blood of patients with cancer. These analyses are performed through simultaneous examination of millions of DNA sequences using machine learning to identify tumor-specific abnormalities.
In our passionate pursuit to radically improve health outcomes, we serve humanity when we:
Lead with Science, Anchor in Pragmatism: We pioneer life-changing science by ensuring quality, transparency, and rigor at all times. We explore thoughtfully, experiment smartly, and deliver impact with conviction.
Build With & For All: We embrace diverse backgrounds to innovate and achieve together. We are not just building a product - we aim to disrupt the path of cancer for all - no matter geography or socioeconomic class
Put We over I: We are a home for high-performing people. Through teamwork, we build collective intelligence. Each of us wins when those we serve and those who serve with us--win. We show up with empathy, humility, and integrity at every step of the journey.
In this role, you will be responsible for publication planning, development of manuscripts, conference presentations, abstracts, and posters, and other external collateral as well as contributing to internal scientific materials. In this role you will work closely with Clinical Development, R&D and Data Science, and Product Marketing. The role is an equal mix of strategic and tactical in a fastly growing company breaking new scientific ground and publishing clinical findings at a high cadence.
What You'll Do
Drive publication strategy, planning, and execution for Clinical Development, Medical Affairs, and R&D/Data Science
Craft scientific participation and communication/publication strategy and attend scientific conferences and medical meetings
Help/lead scientific writing efforts and review of and participate in the development of scientific manuscripts, abstracts, posters, and presentations developed by internal stakeholders and ensure accuracy and consistent messaging
Collaborate with graphic designers or other vendors to develop figures for presentations and manuscripts
Help develop and maintain core data decks, disease/product landscape decks, and FAQ documents
Author and review study reports, clinical protocols, and summary dossiers for content, accuracy, and compliance with relevant guidelines
Develop strategy for curating, and summarizing relevant literature and perform literature searches in support of both external and internal materials
Ensure that all materials produced are in compliance with current relevant guidelines, including but not limited to the ICMJE, GPCAP, and GPP2022
What you'll have accomplished 12 months from now
Developed a 2-year publication strategy
Supported scientific conferences and medical meetings
Developed core data decks, disease/product landscape decks, and FAQ documents that are accurate and include aligned messaging for DELFI's first product
Developed patient materials with attention to clarity and plain language adherence
Developed strategy for curating, summarizing, and disseminating (in a targeted fashion) relevant contemporary literature
What you'll bring to DELFI
Required
MS required, PhD/PharmD/MD in life sciences or related field preferred
10+ years in publication planning and medical writing
Successful track record of driving publication strategy and preparation of scientific and medical collateral
Cross-functional leadership as it relates to clinical study data, data science, and message alignment
Strong understanding of publication best practices including ICMJE and GPP2022
Ability to work independently as well as part of a cross-functional team
Exceptional writing and communication skills
Preferred
Industry experience within in vitro diagnostics (IVD) highly preferred; pharmaceutical, biologics or medical device experience can substitute in part for IVD experience
Experience with oncology trials, biomarker studies, and development of clinically actionable genomic signatures
An equal opportunity employer
We are an equal opportunity employer and value diversity at our company. We do not discriminate on the basis of race, religion, color, national origin, gender, sexual orientation, age, marital status, veteran status, or disability status.