Revenue Development Representative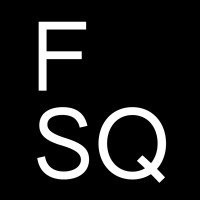 Foursquare
New York, NY, USA
Posted on Wednesday, August 30, 2023
Foursquare is the leading independent location technology and data cloud platform dedicated to building meaningful bridges between digital spaces and physical places. Foursquare's flexible building blocks include technology to maximize marketing impact and drive incremental real-world engagement (Attribution, Audience, Proximity, SDK); data to deeply understand points of interest and real-world behavior patterns (Places), and tools to conduct advanced analysis, data enrichment, unification and visualization (Studio). Our proprietary technology unlocks the most accurate, trustworthy location data in the world, empowering businesses to answer key questions, uncover hidden insights, improve customer experiences, and achieve better business outcomes. A pioneer of the geo-location space, Foursquare's location tech stack is being utilized by the world's largest enterprises and most recognizable brands.
About the Role:
Foursquare is looking for a hard-working, passionate and curious Revenue Development Representative with natural go-getter instincts to be based in our New York office. We are seeking individuals who are eager to kickstart their sales career and hungry to be part of a best in class pipeline generation team!
As a Revenue Development Representative, you will be the first point of contact with prospective customers. You will be responsible for researching and qualifying leads across different channels such as Email and Phone. You must possess an eagerness to thrive in a test and learn environment and an innate curiosity driving you to identify opportunities and navigate organizations to reach the right person. If you're a great active listener and can identify a customer's needs, we want to speak with you.
Responsibilities:
Generate, contact, and qualify inbound leads and execute on outbound prospecting activities across multiple channels of communication
Build cross-functional relationships with Sales and Account Management to ensure a well thought out and cohesive strategy for successful pipeline generation for net new business, cross-sell and upsell opportunities
Align with Foursquare's Marketer's Sales Team to builds effective account plans by leveraging research, understanding of key uses cases & vertical insights across brands and agencies
Effectively identify existing and new contacts to prospect into, aligned with Foursquare's uses cases and buyer personas
Conduct lead follow up and qualification activity based on marketing events and website inquiries
Effectively position FSQ and FSQ Solutions based on what the customer is trying to achieve through effective discovery and value framework methodologies
Navigate prospect conversations to gain access to personae who can influence or make decisions
Successfully utilize multiple sales enablement tools simultaneously
Effectively track all activity across sales tools (Salesforce, Salesloft, LinkedIn Sales Navigator etc.) and consistency achieve meetings targets
Qualifications:
A Bachelor's degree from a four year university (optional)
Strong written and verbal communication skills
Professional, collaborative, and determined, with a self-motivating drive for learning and success
Flexible, open-minded, and able to deliver success despite ambiguity
Ability to take and give feedback to peers and leadership effectively while being coachable and hungry to grow
Dedicated to tracking and improving performance and efficiency on a daily basis
Articulate, and able to speak with conviction while delivering a strong and resonate message to prospects
Perpetually curious and research oriented in seeking to understand the business challenges across a wide variety of industries
CRM experience
Experience working at or with advertising agencies or marketing departments is a plus!
Your own unique talents! If you don't meet 100% of the qualifications outlined above, we encourage and welcome you to still apply!
Benefits and Perks
Fully Flexible Workplace - work from home, one of our offices or a combination of the two!
Unlimited PTO - rest and recharge when you need it!
Industry Leading Healthcare - comprehensive and competitive health, vision, dental, life insurance
Savings and Investments - 401(k) with company match
Home Office Setup - you get all necessary hardware and internet reimbursement
Family Planning and Fertility Programs - programs via Carrot and Maven
Employee Resource Groups - to help you stay connected
Things to know…
Foursquare is proud to foster an inclusive environment that is free from discrimination. We strongly believe in order to build the best products, we need a diversity of perspectives and backgrounds. This leads to a more delightful experience for our users and team members. We value listening to every voice and we encourage everyone to come be a part of building a company and products we love.
Foursquare is an Equal Opportunity Employer. All qualified applicants will receive consideration for employment without regard to race, color, religion, sex, sexual orientation, gender identity, national origin, disability, protected Veteran status, or any other characteristic protected by law.
At Foursquare, we are committed to providing competitive pay and benefits that are in line with industry and market standards. Actual compensation packages are based on a wide array of factors unique to each candidate including but not limited to skill set, years & depth of experience, and specific office location.
Salary is just one component of Foursquare's total compensation package, which includes restricted stock units, multiple health insurance options, and a wide range of benefits!
US Based Roles