Product Manager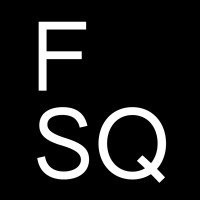 Foursquare
Product
Serbia
Posted on Friday, September 1, 2023
Foursquare is the leading independent location technology and data cloud platform, dedicated to building meaningful bridges between digital spaces and physical places. Our proprietary technology unlocks the most accurate, trustworthy location data in the world, empowering businesses to answer key questions, uncover hidden insights, improve customer experiences, and achieve better business outcomes. A pioneer of the geo-location space, Foursquare's location tech stack is being utilized by our mobile apps CityGuide and Swarm, as well as the world's largest enterprises and most recognizable brands, like Amazon, Microsoft, Samsung, Spotify, Uber, Airbnb and others.
Foursquare's flexible building blocks include technology to maximize marketing impact and drive incremental real-world engagement (Attribution, Audience, Proximity, SDK); data to deeply understand points of interest and real-world behavior patterns (Places and Visits), and tools to conduct advanced analysis, data enrichment, unification and visualization (Studio).
About the role:
Foursquare is looking for Product Managers to join the Product team and become experts at our data, while continually improving our Places and Visits offerings. You will be working with a dedicated engineering team to deliver against customer requirements, to continually improve the deliverables and to become the expert at our ingestion and data processes. You will have the opportunity to work directly with Foursquare customers to understand their challenges and work with go-to-market teams (business development, marketing) to launch new products.
In this role you'll:
Define the product vision, plans and compelling enhancements based on communication with our partners and developers, and understanding of macro trends and growth potentials

Create, drive and monitor prioritization of work based on analytics data

Gain alignment across engineering, product, sales and client services to ship products

Run the project teams using Scrum methodology, create and maintain a roadmap of tickets that are 2-4 sprints ahead

Communicate regularly across stakeholders
What you'll need:
Experience: 3 years of product management experience shipping products in a dynamic and fast-paced, cross-functional environment

Partner with internal stakeholders to understand quality problems raised by customers. Work with engineering to scope and prioritize work to address feedback

Analytical: you're detail-oriented and can construct a strong narrative using data to drive the decision-making process. You know when to kill features and ignore customer feedback

Communication: you will eventually be expected to teach others in the organization about the product. A lot of times this will be done through tickets, but could also be done in other parts of JIRA, Slack, or email

Organizational skills: you can juggle multiple projects, effectively working with senior members of the team to prioritize and focus on the most impactful work

Team player: you know how to work with all different types of personalities and can navigate tough conversations. You build consensus by default but can drive hard decisions when you have to. You push the pace, you take blame and pass on praise

Adaptive: you are curious, optimistic, and a creative problem-solver. You embrace the unknown and are able to adapt to shifts in priorities. You look outside your day-to-day to ensure you are learning and growing

You research and evaluate sources that have been identified by other teams prior to sharing with engineering for them to do their own analysis

You easily manage several projects at once, work under pressure and don't miss deadlines

Follow-through: you say what you'll do, and do what you say. You don't let details slip

Bonus: you have a background in engineering, data science, data analysis
Benefits and Perks:
We are a fully flexible company that allows you to work from any location in Serbia or from our Belgrade office

25 days of paid vacation

Private medical insurance

Education stipend

Home Office Setup, you get all the necessary hardware

Summer Fridays, two non-working Fridays each July and August

Learning and development programs

Professional coaching

Restricted Stock Units
Foursquare is proud to foster an inclusive environment that is free from discrimination. We strongly believe in order to build the best products, we need a diversity of perspectives and backgrounds. This leads to a more delightful experience for our users and team members. We value listening to every voice and we encourage everyone to come be a part of building a company and products we love.
Foursquare is an Equal Opportunity Employer. All qualified applicants will receive consideration for employment without regard to race, color, religion, sex, sexual orientation, gender identity, national origin, disability, protected Veteran status, or any other characteristic protected by law.