Senior Manager, Data Science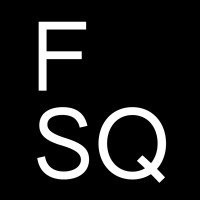 Foursquare
Data Science
San Francisco, CA, USA
Posted on Wednesday, September 6, 2023
About Foursquare
Foursquare is the leading independent location technology and data cloud platform dedicated to building meaningful bridges between digital spaces and physical places. Our proprietary technology unlocks the most accurate, trustworthy location data in the world, empowering businesses to answer key questions, uncover hidden insights, improve customer experiences, and achieve better business outcomes. A pioneer of the geo-location space, Foursquare's location tech stack is being utilized by the world's largest enterprises and most recognizable brands.
Foursquare is looking for a Senior Manager, Data Science to join our team!
About the team: The Movements team sits at the intersection of Data Science, Product and Engineering. We are responsible for creating and maintaining algorithms that power "Movements and Visits", the contextual understanding of what people are actually doing as they move through the physical world. Our Engineers and Data Scientists are heroes of big data: operating, monitoring, maintaining and improving data pipelines for 250 million monthly active users and owning a system that ingests 5 billion new location readings every day.
About the role: As a Data Science Senior Manager at Foursquare, you'll be broadly responsible for leading teams working on statistical inference, big data analytics, and supervised/unsupervised model building. The methodologies we employ are varied which creates a rich environment for the application of data science technology.This is a massive opportunity for professional development and you will learn many new technologies and techniques during your Foursquare experience.
More specifically, we are currently looking for a Senior Manager of Data Science to join our Movement Engine team. Your team builds geospatial models and pipelines that refine 100 billion gps records daily into data products that provide an understanding of how people move through the physical world. You will lead Data Scientist on multiple cross-cutting workflows, some around upgrading existing algorithms and creating new ones for movement understanding and venue attachment.
Other challenges include the filtering and amplification of quality in extremely noisy third party data - thus enabling the faithful reconstruction of the daily diary of people moving through the urban landscape. You will work directly with your engineering counterparts to ensure your team's solutions are deployed effectively in production. You will collaborate with external stakeholders in the Product, and Go To Market teams and organize your team to deliver high quality and timely solutions. You will also be responsible for hiring and career growth of your team members.
This is not just about ML. We look for data scientists who are excited by the challenge of solving problems using a wide array of modeling and quantitative techniques. This can involve product feature prototyping, new metric development, and exploratory data analysis.
Data scientists at Foursquare are also highly collaborative, working with Product and Engineering stakeholders to deploy machine learning models and analytics processes at scale in production. You should have a growth mindset, deep scientific curiosity, and a collegial spirit – it is through these qualities that we succeed as a team.
In this role, you'll
Lead a team designing new core algorithms for our data that will power the future of Foursquare geospatial intelligence
Perform impact analysis and opportunity-sizing for our work streams and data products, and leverage the analysis to guide product development timelines and prioritization
Communicate proposals and team progress/updates to engineering counterparts and more broadly throughout the company to both technical and non-technical audiences and stakeholders
Coordinate with product managers and core clients to scope requirements and communicate project status, set and understand requirements
Proactively Identify and implement product and process changes to make the platform more efficient and accurate
Guide the tactical vision for your team
What you'll need
Experience leading a research team with complex systems-building requirements
Experience mentoring new leaders via coaching and compassion
A technical understanding of quantitative modeling and building big-data systems, leveraging modern technologies like Spark and EMR
Able to be a bridge between scientists and product owners, generating agreement and consensus
Strong knowledge of Agile processes, including an understanding of how to balance short-term needs with long-term research payoffs
Highly-effective communication skills (both written and verbal) including the ability to get buy-in from product managers and executives
An understanding of the quality and reliability needs of an enterprise business
Experience in areas related to geospatial tech preferred; or related areas of real-world measurement, e.g., healthcare tech
Your own unique talents! If you don't meet 100% of the qualifications outlined above, we encourage and welcome you to still apply!
Benefits and Perks
Fully Flexible Workplace - work from home, one of our offices or a combination of the two!
Unlimited PTO - rest and recharge when you need it!
Industry Leading Healthcare - comprehensive and competitive health, vision, dental, life insurance
Savings and Investments - 401(k) with company match
Home Office Setup - you get all necessary hardware and internet reimbursement
Family Planning and Fertility Programs - programs via Carrot and Maven
Employee Resource Groups - to help you stay connected
Things to know…
Foursquare is proud to foster an inclusive environment that is free from discrimination. We strongly believe in order to build the best products, we need a diversity of perspectives and backgrounds. This leads to a more delightful experience for our users and team members. We value listening to every voice and we encourage everyone to come be a part of building a company and products we love.
Foursquare is an Equal Opportunity Employer. All qualified applicants will receive consideration for employment without regard to race, color, religion, sex, sexual orientation, gender identity, national origin, disability, protected Veteran status, or any other characteristic protected by law.
#LI-JDM
At Foursquare, we are committed to providing competitive pay and benefits that are in line with industry and market standards. Actual compensation packages are based on a wide array of factors unique to each candidate including but not limited to skill set, years & depth of experience, and specific office location.
Salary is just one component of Foursquare's total compensation package, which includes restricted stock units, multiple health insurance options, and a wide range of benefits!
US Based Roles