Growth Marketing Manager [Contract]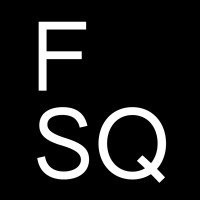 Foursquare
Marketing & Communications, Sales & Business Development
Remote
Posted on Tuesday, September 12, 2023
About Foursquare
Foursquare is the leading independent location technology and data cloud platform, dedicated to building meaningful bridges between digital spaces and physical places. Our proprietary technology unlocks the most accurate, trustworthy location data in the world, empowering businesses to answer key questions, uncover hidden insights, improve customer experiences, and achieve better business outcomes. A pioneer of the geo-location space, Foursquare's location tech stack is being utilized by our mobile apps CityGuide and Swarm, as well as the world's largest enterprises and most recognizable brands, like Amazon, Microsoft, Samsung, Spotify, Uber, Airbnb and others.
Foursquare's flexible building blocks include technology to maximize marketing impact and drive incremental real-world engagement (Attribution, Audience, Proximity, SDK); data to deeply understand points of interest and real-world behavior patterns (Places and Visits), and tools to conduct advanced analysis, data enrichment, unification and visualization (Studio).
About the Position
Seeking candidates that have a 'startup' mentality and experience.
You'll play a critical role on the Marketing Operations team to help drive measurable business results. You'll be responsible for developing and executing B2B marketing campaigns to generate qualified pipeline and increase customer retention. You'll work closely with the SDR and Sales teams to align on target accounts, quarterly goals and opportunities where marketing can help influence and close a deal, in addition to finding pockets of unmined opportunity that exist. In addition, this role will be responsible for helping to build a PLG funnel-based approach for several products.
The ideal candidate will have a passion for strategic thinking and leverage best-in-class technology to execute multi-channel campaigns, build reports to measure success and ultimately extract campaign insights for continued optimization.
In this role you will work with stakeholders across Sales, Product Marketing, Creative, RevOps and Web Engineering in addition to external agencies (media). The Marketing Manager, Growth will report to the VP of Marketing Operations.
In this role, you'll
KPI's include funnel metrics achievement for 'enterprise sales' products (MQL's through to pipeline generation), and PLG products through product registration.
Develop and execute a multi-channel demand generation strategy to generate qualified leads - from paid digital advertising and media, through email, you'll be responsible for helping to develop Foursquare's demand generation campaign program.
Partner with Product Marketing and B2B Marketing to conceptualize content for campaigns and ensure messaging is consistent across all channels.
Analyze campaign results, implement optimizations, and identify incremental campaign opportunities.
Optimized user journeys (using segments developed by Marketing Ops) - improving our onboarding process / MQL from nurture and evaluate our user journey through retention streams.
Vet lead quality and nurture leads that don't meet sales qualification (ie size etc) with custom outreach / leading to sales outreach.
What you'll need
B2B Tech Background / Startup experience, preferably with experience in both enterprise sales and PLG growth
Experience in delivering against goals for MQL, Qualified leads and pipeline influence, as well as product registrations
Copywriting experience for B2B marketing campaigns including storyboards and creative briefs
Experience marketing to a technical audience
Analytical with a strong attention to detail
Ability to operate independently and effectively to manage multiple projects and deadlines
5+ years of experience in marketing demand generation and B2B marketing role
Experience in Marketo (or the like), Knak, Salesforce, Google Analytics, Digital media
Experience working in a project management tool such as Canva, JIRA, Workfront, etc
Preferred but not required 6Sense
Your own unique talents! If you don't meet 100% of the qualifications outlined above, we encourage and welcome you to still apply!
At Foursquare, we are committed to providing competitive pay and benefits that are in line with industry and market standards. Actual compensation packages are based on a wide array of factors unique to each candidate including but not limited to skill set, years & depth of experience, and specific office location.
The hourly compensation range is $75-$80/hour, however actual salaries can vary based on a candidate's qualifications, skills and competencies, as well as location.
Things to know…
Foursquare is proud to foster an inclusive environment that is free from discrimination. We strongly believe in order to build the best products, we need a diversity of perspectives and backgrounds. This leads to a more delightful experience for our users and team members. We value listening to every voice and we encourage everyone to come be a part of building a company and products we love.
Foursquare is an Equal Opportunity Employer. All qualified applicants will receive consideration for employment without regard to race, color, religion, sex, sexual orientation, gender identity, national origin, disability, protected Veteran status, or any other characteristic protected by law.