Director, Organizational Development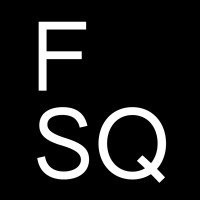 Foursquare
Administration
New York, NY, USA
Posted on Saturday, November 18, 2023
About Foursquare
Foursquare is the leading independent location technology and data cloud platform, dedicated to building meaningful bridges between digital spaces and physical places. Our proprietary technology unlocks the most accurate, trustworthy location data in the world, empowering businesses to answer key questions, uncover hidden insights, improve customer experiences, and achieve better business outcomes. A pioneer of the geo-location space, Foursquare's location tech stack is being utilized by our mobile apps CityGuide and Swarm, as well as the world's largest enterprises and most recognizable brands, like Amazon, Microsoft, Samsung, Spotify, Uber, Airbnb and others.
Foursquare's flexible building blocks include technology to maximize marketing impact and drive incremental real-world engagement (Attribution, Audience, Proximity, SDK); data to deeply understand points of interest and real-world behavior patterns (Places and Visits), and tools to conduct advanced analysis, data enrichment, unification and visualization (Studio).
About the Position
Foursquare is looking for a Director, Organizational Development to join our team!
About the team: The People Team at FSQ is a strategic force multiplier for Foursquare's growth and transformation efforts. The People Team works in close partnership with leaders and team members across the business to build the operational foundations, organizational infrastructure and cultural capacity to fuel vibrancy and velocity at FSQ.
About the role: this role is the right hand and deputy of our SVP, People and Culture in leading culture and transformation efforts and conceiving of and executing a future-facing people practice. This leader will be responsible for shaping and executing the People Team's strategy, developing and leading initiatives across the full spectrum of organizational design and development.
This role will be responsible for assessing the development needs of our diverse disciplines and departments across the business, as well as leading the implementation of organizational development strategies and initiatives. In this role, you will oversee our change management practice, leadership and learning & development practice, ensure the integration of DEI practices across all of our work and be a guiding force on employee engagement across FSQ.
In this role, you'll
Help define an aspirational and ambitious vision for the people practice at FSQ
Identify and prioritize key initiatives to deliver on that strategy
Oversee the design and development of People Team led programs in partnership with internal and external partners
Define and track the metrics to measure success on delivering impact in our programs
Elevate the change management /change leadership practices at FSQ
Guide the L&D Team in ensuring all learning initiatives align to strategy and achieve desired impact
Lead our Leadership Development program design and implementation (with support from the L&D team)
Help define strategy and guide execution for our performance management and feedback processes to ensure a culture of candor, growth and vibrancy
Ensure the people team is incorporating best practices in Diversity, Equity and Inclusion into all of our work
Lead talent development strategies and plans related to critical roles, succession, and key talent segments
Design experiments, test and learn, and iterate to drive impact against strategy
Leverage existing people team data & analytics, best practices in research and data collection
What you'll need
M.A. in Organizational Psychology, Organizational Development or similar field
10 - 12+ years of experience working in L&D, organizational development, preferably in a technology company
Excellent oral and written communication skills, paired with sound business judgment and integrity

High EQ, excellent leadership and management skills and a passion for coaching team members to reach their full potential

A strong business acumen and understanding of how talent programs integrate into the business cycle and support business objectives to execute practical, effective systemic solutions
Strong command of learning and development models, frameworks, tools and solutions to increase leadership effectiveness. Including but not limited to: behavioral change, talent management, change leadership, team effectiveness and coaching
Some combination of certifications in change management, coaching, DEI, leadership development preferred
Experience with the design, development, and delivery of experiential executive development programs
Experience driving large scale change management initiatives across multiple geographies and business lines
Familiar with assessment-for-development tools (e.g., Amazon 360, Korn Ferry-CTD, Hogan, DISC). Even better if certified to administer!
Proficiency with data gathering, analysis, and presentation of insights
Ability to deal with ambiguity and prioritize, manage, and complete projects with tight deadlines
Your own unique talents! If you don't meet 100% of the qualifications outlined above, we encourage and welcome you to still apply!
Benefits and Perks
Hybrid / Flexible Workplace - work from home, one of our offices or a combination of the two!
Unlimited PTO - rest and recharge when you need it!
Industry Leading Healthcare - comprehensive and competitive health, vision, dental, life insurance
Savings and Investments - 401(k) with company match
Home Office Setup - you get all necessary hardware
Family Planning and Fertility Programs - programs via Carrot
Employee Resource Groups - to help you stay connected
At Foursquare, we are committed to providing competitive pay and benefits that are in line with industry and market standards. Actual compensation packages are based on a wide array of factors unique to each candidate including but not limited to skill set, years & depth of experience, and specific office location.
The annual total cash compensation range is $168,000 - $260,000, however actual salaries can vary based on a candidate's qualifications, skills and competencies, as well as location.
Salary is just one component of Foursquare's total compensation package, which includes restricted stock units, multiple health insurance options, and a wide range of benefits!
Things to know…
Foursquare is proud to foster an inclusive environment that is free from discrimination. We strongly believe in order to build the best products, we need a diversity of perspectives and backgrounds. This leads to a more delightful experience for our users and team members. We value listening to every voice and we encourage everyone to come be a part of building a company and products we love.
Foursquare is an Equal Opportunity Employer. All qualified applicants will receive consideration for employment without regard to race, color, religion, sex, sexual orientation, gender identity, national origin, disability, protected Veteran status, or any other characteristic protected by law.