Animal Care Specialist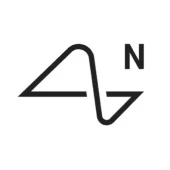 Neuralink
Operations
Fremont, CA, USA
Posted on Thursday, August 24, 2023
Company Description:
We are creating the future of brain-computer interfaces: building devices now that have the potential to help people with paralysis regain mobility and independence and invent new technologies that could expand our abilities, our community, and our world.
Team info:
The animal care team is responsible for providing care for NLK animals in the areas of husbandry, enrichment, cooperative veterinary medicine, and behavioral health/ training. Animal care specialists will create and implement refinements that ensure animals have access to basic needs, species typical behaviors, agency, and joy (defined by engaging in preferred activities). They will also develop and maintain behavioral intervention plans to maximize wellbeing using methodology based in PRT and the science of Applied Behavior Analysis. Team members will also coordinate with engineers and researchers conduct voluntary research task sessions and collect data for study usage in order to maintain high welfare standards while furthering Neuralink's mission.
Job Responsibilities:
Perform animal husbandry including but not limited to enclosure cleaning, feeding, watering, health observations, and documentation of husbandry procedures

Develop behavior intervention plans using Behavior Analysis techniques in animals and maintain behavioral data records

Develop training plans for a wide range of voluntary husbandry, research, and co-operative care behaviors

Conduct training sessions using methodology based in Positive Reinforcement Training

Conduct behavior scans to monitor animal behavior and social housing dynamics

Develop and implement novel enrichment devices for animals to maximize cognitive stimulation including food, exercise, and socialization

Develop and implement novel refinements that promote animal agency and joy to optimize welfare

Support vet team in conducting health checks, obtaining health information, and providing treatments to animals

Coordinate with and provide support to researchers in data collection of voluntary behavior experiments

Adhere to federal, state and local laws
Key qualifications:
Adore animals and have experience training them using force free techniques

B.A. or B.S.

Able to lift 50 lbs

Comfortable with exposure to animal bodily fluids, including blood
Preferred qualifications:
Experience working in a lab animal research environment

Experience working closely with non-human primates

Experience working in an Applied Behavior Analysis (ABA) setting with Registered Behavior Technician (RBT) certification

Assistant Laboratory Animal Technician (ALAT) certification

Ability to travel to/ from and work in Austin
Success Factors:
Team player

Ability to follow procedures

Adapt to changing priorities and schedules

Ability to perform core functions independently

Tech Savvy: troubleshooting hardware and software, basic computer skills (proficient in Google Docs, Google Drive, Google Sheets, and Gmail)

Enjoy solving hard problems
Work Environment: Animal care facilities, Vivarium, Office.
Pay Transparency:
Based on California law, the following details are for California individuals only:
California base salary range:
For full-time employees, your compensation package will include two major components: salary and equity. Guidance on salary for this role will be determined according to the level you enter the organization (with the ability to gain more through time as you contribute).
Full-Time Employees are eligible for equity and benefits listed below in addition.
What we offer:
An opportunity to change the world and work with some of the smartest and most talented experts from different fields.
Growth potential. We rapidly advance team members who have an outsized impact.
Excellent medical, dental, and vision insurance through a PPO plan; parental leave.
Flexible time off + paid holidays.
Equity + 401(k) plan.
Commuter Benefits.
Meals provided.
Multiple studies have found that a higher percentage of women and BIPOC candidates won't apply if they don't meet every listed qualification. Neuralink values candidates of all backgrounds. If you find yourself excited by our mission but you don't check every box in the description, we encourage you to apply anyway!
Neuralink provides equal opportunity in all of our employment practices to all qualified employees and applicants without regard to race, color, religion, gender, national origin, age, disability, marital status, military status, genetic information or any other category protected by federal, state and local laws. This policy applies to all aspects of the employment relationship, including recruitment, hiring, compensation, promotion, transfer, disciplinary action, layoff, return from layoff, training and social, and recreational programs. All such employment decisions will be made without unlawfully discriminating on any prohibited basis.