Construction Superintendent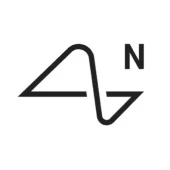 Neuralink
Software Engineering
Austin, TX, USA
Posted on Thursday, August 24, 2023
Company Description:
We are creating the future of brain-computer interfaces: building devices now that have the potential to help people with paralysis regain mobility and independence and invent new technologies that could expand our abilities, our community, and our world.
Team Description:
Our team is responsible for leading design and construction projects ranging from greenfield site developments to tenant improvements at existing facilities. We regularly interface with cross-functional teams at Neuralink in order to identify their requirements in the short and long term and provide purpose-built spaces for the future growth of our research and engineering teams.
We are looking for high-energy individuals who are comfortable working in a rapidly changing environment, like to promote a culture of teamwork and clear honest communication, and have a genuine passion for construction. This position requires a highly organized mindset, an ability to perform at a high level on a consistent basis, a desire to work on multi-disciplinary projects, and an excitement to work at Neuralink!
Job Description and Responsibilities:
This person will supervise and have input on all phases of construction from planning to completion. They will be directly responsible for managing contractors day-to-day, ensuring all construction sites have proper safety requirements met, updating the construction lead on schedule shifts consistently, and identifying as well as avoiding potential blockers. They will implement, follow, and enforce construction quality and safety standards.
Will lead:
Contractor safety meetings
Construction site security planning and implementation
Day-to-day contractor scheduling
Organizing material deliveries to the job
Site inspections with any authorities having jurisdiction
Daily quality inspections of completed construction activities
Will be a contributor to:
Developing an overall project schedule
Creating material take-offs from plan sets to create material purchase orders
Vetting and selecting contractors
Performing constructability reviews for designs, both from a cost perspective and a feasibility perspective
Generating safety standards
Interfacing with internal SMEs to gather inputs on how facilities can be best designed and constructed to meet engineering requirements and long-term upkeep by the facilities team
Vetting contractors change orders
Will generate:
Daily reports of construction progress and activities
Daily report of any safety observations
Weekly mark-ups to the schedule based on field observations
Redlines to the construction drawing sets
Key Qualifications:
Evidence of exceptional ability
Can read architectural, civil, structural, mechanical, electrical, and plumbing drawings
Has experience leading safety meetings, documenting meeting minutes, creating incident reports, and identifying potential hazards on a job site
Has experience constructing a building foundation from analyzing initial geotechnical recommendations to supervising the finishing of foundation concrete
Has experience erecting PEMB structures
Five years or more of experience as a site superintendent on ground up construction projects
Preferred Qualifications:
Has experience with MEP construction, from setting equipment to supervising equipment startup and commissioning
Experience in constructing office, laboratory, manufacturing, clean room, health care, vivarium, and other spaces
Strong desire to be a part of a world class team focused on achieving amazing results
Pay Transparency: The following details are for Texas individuals only:
Texas Pay Transparency
For full-time employees, your compensation package will include two major components: salary and equity. Guidance on salary for this role will be determined according to the level you enter the organization (with the ability to gain more through time as you contribute).
Full-Time Employees are eligible for equity and benefits listed below in addition.
What we offer:
An opportunity to change the world and work with some of the smartest and most talented experts from different fields.
Growth potential. We rapidly advance team members who have an outsized impact.
Excellent medical, dental, and vision insurance through a PPO plan; parental leave.
Flexible time off + paid holidays.
Equity + 401(k) plan.
Commuter Benefits.
Meals provided.
Multiple studies have found that a higher percentage of women and BIPOC candidates won't apply if they don't meet every listed qualification. Neuralink values candidates of all backgrounds. If you find yourself excited by our mission but you don't check every box in the description, we encourage you to apply anyway!
Neuralink provides equal opportunity in all of our employment practices to all qualified employees and applicants without regard to race, color, religion, gender, national origin, age, disability, marital status, military status, genetic information or any other category protected by federal, state and local laws. This policy applies to all aspects of the employment relationship, including recruitment, hiring, compensation, promotion, transfer, disciplinary action, layoff, return from layoff, training and social, and recreational programs. All such employment decisions will be made without unlawfully discriminating on any prohibited basis.