People Analytics & Compensation Partner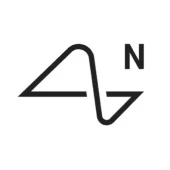 Neuralink
People & HR, Data Science
Fremont, CA, USA
Posted on Thursday, August 24, 2023
Company Description:
We are creating the future of brain-computer interfaces: building devices now that have the potential to help people with paralysis regain mobility and independence and invent new technologies that could expand our abilities, our community, and our world.
Team Description:
As a member of the People Operations team, you will have the unique opportunity to make a lasting impact on the Neuralink employee experience and will be the 'go-to person' for one of the most talented teams in the world.
Job Responsibilities and Description:
We are looking for a strategic partner on the People Operations team who will build and refine our existing compensation structures to optimize hiring and drive employee retention strategies. You will be our first formal hire in this position and will work closely with the Finance and Legal teams to ensure equitable compensation packages for the company through scaling opportunities, headcount growth, and site expansion.
Advise on decision-making for hiring, annual compensation, promotions, and specific organizational initiatives.

Refine

compensation programs including job levels, salary structures, and performance recognition programs.

Conduct research, quantitative analysis, and data modeling to see beyond the numbers and understand trends to drive decisions

around people and the company's needs.m

Develop and implement communication and training on compensation programs for recruiters,

People Operations professionals, and managers to promote understanding and transparency.

Assesses jobs and their respective duties to determine classification as exempt or nonexempt and appropriate salary range.

Benchmark jobs against survey data and other market in

telligence to determine competitive compensation ranges for each position.

Prepare annual employee total compensation statements with details on salary, equity, and benefits information.

Maintain equity calculator for employee equity grants.

Perform monthly equity grant audits to ensure all new grants are captured prior to being awarded and ensure that equity award totals match between Shareworks and HRIS records.
Key Qualifications:

Bachelor's degree in business, mathematics, economics, or finance required.

5+ years of professional experience in the area of compensation.

Advanced proficiency in Excel.

Familiarity with Shareworks and Radford.

Experience with equity compensation (ISOs or RSUs) in private or rapidly growing companies.

Strong consultative skills and highly effective in communicating clearly and effectively

Demonstrated ability to solve complex problems using first principles thinking in order to provide new perspective on existing solutions, or create new solutions.

Highly organized with ability to manage multiple high priorities in a fast-paced environment.
About you:
You enjoy working in a fast-paced environment and are able to multitask multiple priorities at once.

You are effective at project management/tracking and see tasks through to completion.

You are a skilled communicator with a passion toward employee relations who exhibits a high-level of professionalism.

You act with integrity and have the ability to thrive in a dynamic and constantly changing environment.

You deliver by being extremely resourceful. You are adaptable, reliable, and outgoing.

You find large challenges exciting and enjoy executing them to completion; no task is too big or too small.
Pay Transparency:
Based on California law, the following details are for California individuals only:
California base salary range:
For full-time employees, your compensation package will include two major components: salary and equity. Guidance on salary for this role will be determined according to the level you enter the organization (with the ability to gain more through time as you contribute).
Full-Time Employees are eligible for equity and benefits listed below in addition.
What we offer:
An opportunity to change the world and work with some of the smartest and most talented experts from different fields.
Growth potential. We rapidly advance team members who have an outsized impact.
Excellent medical, dental, and vision insurance through a PPO plan; parental leave.
Flexible time off + paid holidays.
Equity + 401(k) plan.
Commuter Benefits.
Meals provided.
Multiple studies have found that a higher percentage of women and BIPOC candidates won't apply if they don't meet every listed qualification. Neuralink values candidates of all backgrounds. If you find yourself excited by our mission but you don't check every box in the description, we encourage you to apply anyway!
Neuralink provides equal opportunity in all of our employment practices to all qualified employees and applicants without regard to race, color, religion, gender, national origin, age, disability, marital status, military status, genetic information or any other category protected by federal, state and local laws. This policy applies to all aspects of the employment relationship, including recruitment, hiring, compensation, promotion, transfer, disciplinary action, layoff, return from layoff, training and social, and recreational programs. All such employment decisions will be made without unlawfully discriminating on any prohibited basis.