Software Engineer, Robotics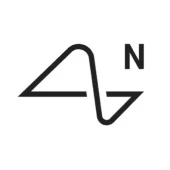 Neuralink
Software Engineering
Austin, TX, USA
Posted on Thursday, August 24, 2023
Company Description:
We are creating the future of brain-computer interfaces: building devices now that have the potential to help people with paralysis regain mobility and independence and invent new technologies that could expand our abilities, our community, and our world.
Team Description:
Our robotics integrate actuated devices with microelectromechanical systems as well as novel surgical procedures. These applications place strong emphasis on high-precision, high-repeatability mechanical motion, as well as high reliability and fail-safe design. You will be responsible for writing software and making sure your code works on an actual surgical robot, not just simulation.
Neuralink strives to be a meritocratic environment: we require honest and transparent communication to ensure the best ideas win out, and we believe the best solutions emerge and the best teams are created when you assemble high-performing individuals and allow them to engage in rigorous and thoughtful inquiry. We want to work with exceptional people, and, to the extent that you excel, we want you to take on more responsibility and help all of us succeed. If this speaks to you, come join us.
About you:
You find large challenges exciting and enjoy discovering and defining problems as much as solving them.

You deliver. You may enjoy thoughtful conversations about problems and perfecting designs, but in the end, you know that what matters is delivering a manufacturable solution that works every time.

You are a cross-disciplinary team member. You are excited to work with and learn from software, mechanical, electrical, materials, biological engineers, and neuroscientists. You are comfortable communicating across teams.

Resourceful, flexible and adaptable; no task is too big or too small.
Key qualifications:
Evidence of exceptional ability in engineering or computer science.
Hands-on experience with robotics or high reliability systems.
Experience coding in Linux and a system language like C/C++/Rust.
Preferred qualifications:
Experience in computer vision.
Experience in microscopy.
Experience in kinematics and motion planning.
Experience working on medical robots.
Experience working in high precision environment.
Pay Transparency: The following details are for Texas individuals only:
Texas Pay Transparency
For full-time employees, your compensation package will include two major components: salary and equity. Guidance on salary for this role will be determined according to the level you enter the organization (with the ability to gain more through time as you contribute).
Full-Time Employees are eligible for equity and benefits listed below in addition.
What we offer:
An opportunity to change the world and work with some of the smartest and most talented experts from different fields.
Growth potential. We rapidly advance team members who have an outsized impact.
Excellent medical, dental, and vision insurance through a PPO plan; parental leave.
Flexible time off + paid holidays.
Equity + 401(k) plan.
Commuter Benefits.
Meals provided.
Multiple studies have found that a higher percentage of women and BIPOC candidates won't apply if they don't meet every listed qualification. Neuralink values candidates of all backgrounds. If you find yourself excited by our mission but you don't check every box in the description, we encourage you to apply anyway!
Neuralink provides equal opportunity in all of our employment practices to all qualified employees and applicants without regard to race, color, religion, gender, national origin, age, disability, marital status, military status, genetic information or any other category protected by federal, state and local laws. This policy applies to all aspects of the employment relationship, including recruitment, hiring, compensation, promotion, transfer, disciplinary action, layoff, return from layoff, training and social, and recreational programs. All such employment decisions will be made without unlawfully discriminating on any prohibited basis.