Electrical Engineering Intern, Implant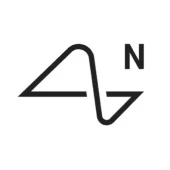 Neuralink
Other Engineering
Fremont, CA, USA
Posted on Saturday, November 4, 2023
Company Description:
We are creating the future of brain-computer interfaces: building devices now that have the potential to help people with paralysis regain mobility and independence and invent new technologies that could expand our abilities, our community, and our world.
Team Description:
Join the implant embedded systems team and be part of an elite team of engineers working on high-performance, safety-critical devices for the next-generation brain-computer interfaces.
Job Description & Responsibilities:
We are looking for an experienced, hands-on electrical engineer for implant electronics board design, integration with our custom chips, testing, and quality control. You will own advanced projects, not only working on incremental changes, and be an integral member of a small, fast-moving team. You will be working on all phases of board design (part selection, schematic design, layout, and bring-up) as well as working closely with chip designers, firmware engineers, mechanical engineers, and microfabrication experts for system integration.
Key Qualifications:
Strong EE fundamentals.
Minimum of 2 years of experience designing PCBs for low power and size constrained applications.
Experience with PCB CAD tools (Altium, Eagle, KiCad, Allegro).
Experience with sensors, power management, and signal/power integrity.
Comfortable with common communication protocols (SPI, UART, I2C, etc.).
Comfortable with lab equipment (oscilloscope, VNA, etc).
Basic C and Python programming skills.
Preferred Qualifications:
5+ years of experience.
Experience with firmware development for embedded systems (C/C++).
Experience with wireless systems (BLE, WIFI, Zigbee).
Experience building and bringing-up MCUs or FPGA.
Proficiency with ME CAD tools (Solidworks, AutoCAD).
Experience with analog circuit design.
Pay Transparency:
Based on California law, the following details are for California individuals only:
California hourly rate:
$35/hr USD
For full-time employees, your compensation package will include two major components: salary and equity. Guidance on salary for this role will be determined according to the level you enter the organization (with the ability to gain more through time as you contribute).
Full-Time Employees are eligible for equity and benefits listed below in addition.
What we offer:
An opportunity to change the world and work with some of the smartest and most talented experts from different fields.
Growth potential. We rapidly advance team members who have an outsized impact.
Excellent medical, dental, and vision insurance through a PPO plan; parental leave.
Flexible time off + paid holidays.
Equity + 401(k) plan.
Commuter Benefits.
Meals provided.
Multiple studies have found that a higher percentage of women and BIPOC candidates won't apply if they don't meet every listed qualification. Neuralink values candidates of all backgrounds. If you find yourself excited by our mission but you don't check every box in the description, we encourage you to apply anyway!
Neuralink provides equal opportunity in all of our employment practices to all qualified employees and applicants without regard to race, color, religion, gender, national origin, age, disability, marital status, military status, genetic information or any other category protected by federal, state and local laws. This policy applies to all aspects of the employment relationship, including recruitment, hiring, compensation, promotion, transfer, disciplinary action, layoff, return from layoff, training and social, and recreational programs. All such employment decisions will be made without unlawfully discriminating on any prohibited basis.