Robot Optics Intern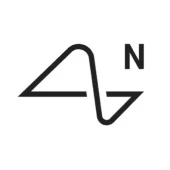 Neuralink
Fremont, CA, USA
Posted on Saturday, November 18, 2023
Company Description:
We are creating the future of brain-computer interfaces: building devices now that have the potential to help people with paralysis regain mobility and independence and invent new technologies that could expand our abilities, our community, and our world.
Team Description:
Robotics and Surgery Engineering Team tackles challenges across surgical robotics, such as creating next-gen hardware to drive total brain surgery time down from hours to seconds; designing laser-micromachining for micron-precision geometries for surgical end effectors; and developing ways to reach deeper brain targets while balancing the competing goals of endpoint accuracy and minimally invasive insertion.
Job Description and Responsibilities:
As a Robot Optics Intern at Neuralink, you will build, characterize, and calibrate optical and optomechanical systems used directly in our surgical robots and associated consumables manufacturing systems. These systems are responsible for everything from sub-micron conventional imaging to laser scanning imaging to non-imaging optical power delivery.
The detailed responsibilities are as follows:
Design and simulation of optical imaging systems
Test, verification, and maintenance of vision systems in robots
Repair and troubleshoot existing optical subassemblies
Test and verification of optics consumables
Develop image acquisition and processing software
Preliminary tests of new imaging technologies for robotic surgeries
Work with engineering to evaluate and implement process improvements
Prepare relevant documentation and SOP for the robot optics
Key Qualifications:
Familiar with basic optics fundamentals such as aberrations, transmission/reflection, light polarization, gaussian beams, etc.
Experience with visible and IR optical equipment (including fiber splicers, light sources, beam profilers, power meters, resolution targets, etc.)
1+ years of optical engineering experience, including simulation and design of optics in Zemax or equivalent software.
1+ years of relevant industrial experience with assembly, precision alignment, and integration of complex optomechanical systems
1+ years experience with benchtop testing, performance characterization, and metrology benchmarking of optical systems
Experience documenting and following procedures of optical design pipeline (assembly, characterization, verification, etc) with a high level of detail
Preferred Qualifications:
Strong understanding of engineering first principles
Education in an engineering-related field
Experience with data analysis and image processing
Experience with optics alignment and optics bench test
Experience with fiber optics fabrication
Mechanical engineering and CAD skills
Experience simulating and designing optics in Zemax or equivalent software
Physical Requirements: Ability to travel to/from and work in Fremont.
Computer Skills: Basic computer skills. Proficient in Google Docs, Google Drive, and Gmail. Software engineering experience in developing scripts for instrument testing. Experience with optical simulation software (Zemax, CodeV, OSLO, LightTools, etc.) a plus.
Work Environment: Laboratory, vivarium, office.
Pay Transparency:
Based on California law, the following details are for California individuals only:
California Hourly Rate:
$35/hr USD
For full-time employees, your compensation package will include two major components: salary and equity. Guidance on salary for this role will be determined according to the level you enter the organization (with the ability to gain more through time as you contribute).
Full-Time Employees are eligible for equity and benefits listed below in addition.
What we offer:
An opportunity to change the world and work with some of the smartest and most talented experts from different fields.
Growth potential. We rapidly advance team members who have an outsized impact.
Excellent medical, dental, and vision insurance through a PPO plan; parental leave.
Flexible time off + paid holidays.
Equity + 401(k) plan.
Commuter Benefits.
Meals provided.
Multiple studies have found that a higher percentage of women and BIPOC candidates won't apply if they don't meet every listed qualification. Neuralink values candidates of all backgrounds. If you find yourself excited by our mission but you don't check every box in the description, we encourage you to apply anyway!
Neuralink provides equal opportunity in all of our employment practices to all qualified employees and applicants without regard to race, color, religion, gender, national origin, age, disability, marital status, military status, genetic information or any other category protected by federal, state and local laws. This policy applies to all aspects of the employment relationship, including recruitment, hiring, compensation, promotion, transfer, disciplinary action, layoff, return from layoff, training and social, and recreational programs. All such employment decisions will be made without unlawfully discriminating on any prohibited basis.