Senior product manager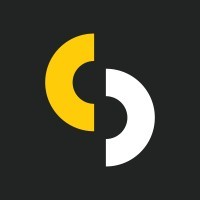 Sisense
Product
Tel Aviv-Yafo, Israel
Posted on Monday, March 27, 2023
DEFINE AND EXECUTE OUR PRODUCT ROADMAP TO HELP THOUSANDS OF COMPANIES MAKE BETTER DECISIONS THROUGH DATA
Sisense is developing the next-generation analytics platform for companies to better build analytics experiences and drive better outcomes. We're continuously working on our market-leading platform and need a sharp and talented Product Manager to join our efforts and help develop the future of the Sisense Platform.
WHY YOU SHOULD JOIN OUR TEAM:
Sisense is a customer-obsessed company. We meet with customers on a regular basis and our roadmap is largely based on those conversations along with understanding industry trends. We're well positioned in the market to do some amazing things - and we have the people to make that happen!
WHAT YOU'VE ACCOMPLISHED… SO FAR:
Vast experience as a

Senior Product Manager,

with a track record of success in launching and leading

big product areas

and features from scratch.

You have experience developing

SAAS B2B products with big client base

, and thrive with complex challenges. You have taken a number of new features, ideas, or products from concept to delivery and are well versed in all stages of the product development lifecycle

You feel comfortable around

BI tools

- you base your decisions on

data

You are

outbound focused

, meet with client,

lead webinars & conferences

, etc.

You can define priorities and lead feature teams to rapidly deliver customer value. You're experienced with multiple strategies to organize and run projects, and know when to apply each.

Your empathy for customers is overwhelming. You've run user studies, and built and rebuilt flows until user feedback showed that they were just right.

You are technical and can discuss implementations and tradeoffs with Engineering. You have a solid understanding of how your past work is implemented, well below the UX layer.
Extra points for:
BI/Analytics echo system experience

Can run SQL queries to get data if needed

Have worked in a developer first state of mind company that serves developers as their main persona

Deep knowledge in cloud data warehouses,
HOW YOU'LL RAMP:
In your first 30 days, you'll spend most of your time ramping up on the product and our processes. You'll...
Learn to use the Sisense product from both end-user and developer perspectives

Get familiar with our different user personas and how they each use the product

Work with the Sales, Marketing, and Customer Success teams to see how they introduce Sisense to customers

Establish the relationships necessary for long-term collaboration with Design, Engineering, and Product Marketing teams
By day 60, you'll begin to specialize in an area of the product, gaining the expertise, confidence, and respect necessary to deliver value to customers. You'll...
Interview customers to understand their use cases and identify their pain points.

Help one or more feature teams prioritize, design, and successfully ship multiple improvements.

Develop processes that improve team efficiency and ensure the best outcomes for customers.
By day 90, you'll know the product and its users, and can identify and ship lasting improvements for customers. You'll...
Be an expert in your area of the product. The team inherently trusts you to make the right product decisions.

Drive discussions both internally and externally around how the product can be better, and then implement the changes that add the most value.

Expand your influence across the company, driving process and improvements where appropriate.

Own and lead the roadmap of a significant product area

Be a leader of product vision, communicating roadmap to key stakeholders including but not limited to Sales, Customer Success, Engineering, executive leadership and customers.

Identify new and innovative ideas that solve important customer problems, and take those ideas to market.

Understand business requirements/vision and initiate ideas and concepts to support them.
ABOUT SISENSE:
We are a radically innovative BI company focused on redefining every aspect of business analytics.

We're an industry leader with more than 2,000 global customers, including Expedia, Flexport, Nasdaq, GE, Philips & Tinder.

We've been recognized as a leading visionary in Gartner's Magic Quadrant for Analytics and Business Intelligence 7 years in a row.

We're on-boarding rapidly! We have over 600 employees with offices in New York, San Francisco, Tel Aviv, Kyiv, and London.

We believe strongly in a data-driven approach to all that we do. We're constantly measuring and optimizing everything about the business.

We've been recognized by Comparably, Glassdoor and Best Places to Work for our amazing company culture