Technical Account Manager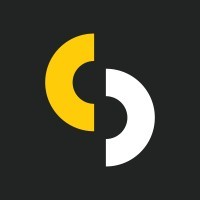 Sisense
IT, Sales & Business Development
Tel Aviv-Yafo, Israel
Posted on Thursday, May 11, 2023
DRIVE DATA DRIVEN CHANGE ACROSS OUR MOST CRITICAL CUSTOMERS
We are looking for a Technical Account Manager (TAM) to become a trusted technical advisor for our Enterprise customers. TAMs guide customers through strategic and technical decisions as a Sisense product expert. This is a technical position that will require working knowledge of Javascript, SQL, and data modeling. We are looking for someone who considers themselves intellectually curious and loves to solve problems.
HOW YOU'LL RAMP UP:
By Day 30...
You will have a deep understanding of the Sisense technology and how Sisense customers can leverage our product to provide real value

You will start interacting with Sisense customers and getting to know their challenges

You will begin building dashboards and data models, configuring the product to ensure you have a foundational understanding of the technology

You will learn Sisense's Technical Support methodologies and tools
By 60...
You will continue your shadowing sessions with customers and may begin contributing as a complementary TAM on a project.

You will handle customer's requests/tickets independently and begin leading engagements with close guidance

You'll be exposed to a wider range of Sisense use cases

You'll learn about your team's customer base and begin meeting the people

By 60 days, you will have a well-rounded understanding of the Sisense customers and how they are leveraging our product
By 90...
You'll own technical relationships with our elite customers

You will lead and guide customers to successful, stable and scalable solutions based on Sisense's implementation best practices

You will partner with CS, Product, Engineering, Sales and our Support to offer the best advice to the customer
WHAT YOU'VE ACCOMPLISHED... SO FAR:
You've assisted or led complex technical software implementations or managed services, ideally in the cloud, data warehouse, and/or business intelligence space.

You worked on the front lines with customers on a daily basis

You've troubleshooted technical issues with a customer over Zoom calls

You have an analytical mind and hands on experience with data tools like those in Business Intelligence, Database Management, Analytics, or Integration.

You've created and delivered customized technical presentations and demonstrations to technical and non-technical audiences of all levels from stakeholders to executive sponsors.
Required Skills:
Familiar with data modeling strategies and concepts

Basic understanding of Linux

Comfortable in a programming language such as Python, Javascript, SQL, Java, C++, GO etc. We primarily use JavaScript or Python.

Making API calls (GET, POST, PUT, PATCH)

Proficient in SQL

You are intellectually curious. If you don't know the answer, you'll get it!
Bonus Skills:
Knowledge of Kubernetes and Docker

React, Next.js, Vue.js or any popular JavaScript frameworks

Hands on experience with embedding software into another application

SSO methods such as SAML 2.0, OpenID Connect and JWT