IT Support Specialist TLV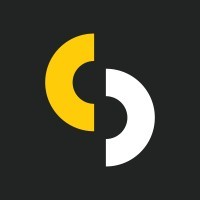 Sisense
IT, Customer Service
Tel Aviv-Yafo, Israel
Posted on Friday, May 12, 2023
Sisense's mission is to provide the fastest data visualization product on the market. As a Technical Support Specialist, you will be responsible for empowering the Sisense team with resources, access, and assets. You will be an integral player within the organization who will offer support, help, and guidance for many situations in a rapidly growing organization.
WHY YOU SHOULD JOIN OUR TEAM:
This is an opportunity for someone who has supported or built processes managing end-user services and would like a chance to start with an environment collaborating within GSuite, Slack and with various Mac and Windows endpoints. If you are excited about focusing on a cloud-native shop which operates at a rapid pace and are willing to grow and learn with modern technology - this is the place for you.
HOW YOU'LL RAMP:
By Day 30...
You'll be onboarded into the Sisense team and understand the overall operating environment.

You'll begin to manage the onboarding and offboarding process for end-users.

You'll actively work with every type of user in our organization to troubleshoot daily issues through walk-ups, email, and chat.

You'll be a leader in resolving end-user incidents and service requests through the Global IT Ticketing System (Freshservice).

You'll learn the Windows Deployment Process via Microsoft Intune and also Kandji MDM for Mac deployment.

You'll use Active Directory for creating new user accounts and terminating outgoing employees.

You'll take a lead role in supporting your local office, helping to coordinate and set-up various local events and providing in-person support to the local staff.

You'll be able to support video meetings in the various conference rooms and the Town Hall space.
By Day 60...
You've started to get a handle on our internal processes and will begin to enhance and roll out new solutions to improve the team and organization.

You'll coordinate equipment repairs and purchases with external vendors.

You'll support processes to effectively manage our IT inventory.
By Day 90...
You'll support the company's C-level executives and VP's

Provide exceptional IT Services to Sisense employees
WHAT YOU'VE ACCOMPLISHED… SO FAR:
You have a track record of successfully implementing new technology.

You are a documentation wizard. Always recording processes and steps to be added to the internal knowledge base.

You have vast experience with ticketing systems and understand the importance of ticket creation and timely resolution.

You are comfortable as a Windows Administrator - Familiar with Windows Server and Desktop, Active Directory, Group Policy, domain vs workgroup environments and network administration/troubleshooting.

You have experience with Mac hardware and software, MDM software, OS X and mobile platforms iOS and Android.

You have some experience and understanding of virtualization and common VM software like VMware.

You have wisdom around the art of IT and understand that tech can fail but maintain a calm mentality to analyze and resolve the situation.

You are familiar with deploying and managing end-user devices.

You have hands-on experience in configuring endpoint management solutions (or are willing to learn).

You have experience and understanding of supporting meeting rooms and video solutions (Crestron, Zoom Rooms)

You have a solid understanding of Single Sign-on (SSO) and 2 Factor Authentication and can integrate it easily (OneLogin, Google Authentication).

You're not afraid to work through challenging situations that require searching for answers independently.

You are a self starter - Never afraid to tackle a new challenge and always willing to bring new ideas to the team!