Senior Director, Head of AI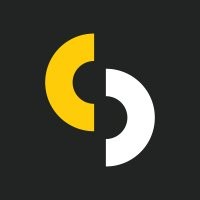 Sisense
Software Engineering, Sales & Business Development, Data Science
Tel Aviv-Yafo, Israel
Posted on Wednesday, July 26, 2023
Welcome to Sisense, the nerve center of the data and analytics revolution. Recognized by Gartner as an industry leader in embedded analytics for the seventh consecutive year, we empower businesses worldwide to unlock the power of their data. As we ride the wave of the rapidly expanding embedded analytics market—set to explode to a staggering USD 100 billion by 2027. In this quest, we're shaping the next generation of composable analytics platforms and plunging headfirst into the thriving API economy.
As our Director, Head of AI, reporting to the CPO, you'll be at the heart of this transformation. You will synergize our advanced machine learning capabilities, developer API, and our revolutionary high performance analytics stack. This pivotal role will guide our transition to an API-first approach, leading us into the burgeoning API economy and positioning Sisense at the forefront of this booming market.
Responsibilities:
Define and execute a forward-thinking AI strategy that aligns with our developer-first vision and the broader business objectives.
Build and lead a high-performing AI team within a culture of continuous innovation, creativity, and learning.
Collaborate with various teams within Sisense to understand AI requirements and engineer transformative solutions that elevate our products and streamline operations.
Oversee the successful execution of AI projects, ensuring they align with our strategic direction and add substantial value to our platform.
Stay ahead of the curve by monitoring AI trends and advancements, and translate these insights into actionable improvements in our AI strategy.
Serve as a Sisense representative, engaging with customers, partners, and the broader industry to articulate our AI vision and capabilities, gather feedback, and cultivate strong relationships.
Promote AI literacy across the organization, making AI technologies and principles accessible and beneficial for developers and non-technical team members alike.
Champion our API-first approach, leading the development of powerful, intuitive APIs that empower developers and fuel robust analytics.
Act as a thought leader, presenting at industry events and conferences, and contributing to AI-related content and discussions in various media outlets.
Work closely with stakeholders, managing expectations, deliverables, and driving the seamless integration of AI technologies across our product suite.
Requirements:
Master's or PhD in Computer Science, AI, Machine Learning, or related field.
Proven leadership experience in an AI role, with a track record of fostering innovation and steering high-performing teams to success.
Deep understanding of machine learning models, data analytics, statistics, deep learning, and API development.
Proficiency in AI-related programming languages such as Python or R.
Extensive knowledge of AI platforms, applications, and developer-centric tools and environments.
Exceptional leadership, communication, and project management skills.
Familiarity with data visualization tools, strategies, and embedded analytics.
Demonstrated ability to drive change in a transitioning organization, exhibiting adaptability and a growth mindset.
Excellent communication and collaboration skills.
About Sisense:
Sisense stands as a beacon in the embedded analytics landscape, recognized globally for pioneering solutions that infuse intelligence into every facet of business. As we continue on our journey and explore the vast opportunities of the API economy, we're positioning ourselves for unprecedented growth.
Our vision is bold and transformative: a future where analytics and insights underpin every decision, every process, and every interaction. Our team, an amalgamation of diverse perspectives and unique skills, is our secret weapon. At Sisense, we foster a culture of innovation, collaboration, and inclusivity, powering our relentless drive to redefine what's possible in the world of analytics.
Join us in this ambitious journey. This position offers more than a job; it's a chance to reshape the industry, redefine the future of analytics, and be a part of a team that's pushing boundaries. Let's shape the future of analytics together.