Global People Partner - Replacement for maternity leave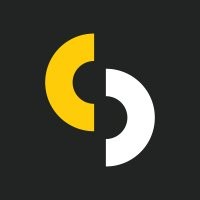 Sisense
People & HR
Tel Aviv-Yafo, Israel
Posted on Friday, August 18, 2023
Welcome to Sisense, the nerve center of the data and analytics revolution. Recognized by Gartner as an industry leader in the embedded analytics market, set to explode to a staggering USD $100 billion by 2027.
At Sisense, we empower businesses worldwide to unlock the power of their data. We are building the next generation of Composable Analytics platform for companies to build advanced data and analytics products that drive their business growth.
Our People and Culture
As Sisensers, we are committed to our customers, our teams, and to each other.
We are ranked #1 by Gartner for our ethics and diversity and rated #1 overall by G2 Crowd. And we couldn't be prouder to be voted the best place to work in San Francisco and NY. See for yourself why it's great to be a Sisenser.
About Our Global People Partners
The People department's mission is to help Sisensers' do their best work. We play a critical role in empowering and enabling leaders and teams to work collaboratively to achieve our shared goals as well as ensure all Sisensers have a sense of purpose with what they do.
About The Role
We are seeking a highly motivated and ambitious Global People Partner to join our team for a maternity leave replacement.
In this role you will report to our Senior Manager, Global People Partners.
You will engage closely with the Managers & Directors on-site & globally and our employees – to sense the field, to help drive support of the business by delivering various initiatives, and people processes and helping them effectively problem solve. Our people will look to your leadership and mentorship in helping achieve career and company growth.
You will be part of a great global HR team, the ideal candidate will be experienced in employee relations, strong labor relation knowledge, coaching managers, understanding business needs, HC and budgets control, onboarding, exit interviews, performance improvement plan and talent & development. A hands-on approach is needed. Our people team strives to embody the collaborative, caring, and inclusive culture that all Siseners are passionate about.

Requirements
5+ years of experience in a similar role in Hi-Tech industry;
Experience working with Technology teams in SaaS companies with an international footprint;
Experience supporting, coaching & mentoring managers through all levels of seniority on various business & people management challenges, while providing proactive and pragmatic solutions;
Be the pulse of the organization - act as the direct point of contact for employees at all levels, support their career growth, day-2-day challenges and guide them throughout their organizational life cycle;
HR processes - Maintenance of HR policies, processes, and systems. Include career growth plans, feedback plans, training plans, etc.
Extensive Knowledge of HR functions, best practices, and IL labor law.
A true team player who owns high attention to detail. Have the ability to effectively handle multiple priorities.
We are working in a global hybrid environment and the People Partner role will require arriving at our TLV office at least twice a week and working around the US time zone for global meetings.
You should join our team if you love working with passionate people who are committed to their customers, who work tirelessly to achieve the company goals, and who also value community and caring for each other. You should also love being in the mix with people, valuing working with and developing Sisensers at every level, and helping to see their differences as an opportunity versus a setback.