Data and Control Systems, Electrical Engineer (Starship)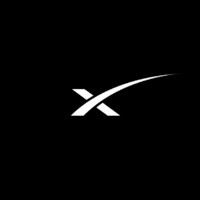 SpaceX
Other Engineering
hawthorne, ca, usa
Posted on Thursday, April 6, 2023
SpaceX was founded under the belief that a future where humanity is out exploring the stars is fundamentally more exciting than one where we are not. Today SpaceX is actively developing the technologies to make this possible with the ultimate goal of enabling human life on Mars. The Components Test team develops automated testing solutions for the most cutting-edge launch vehicles, spacecraft, and satellites in the world.
DATA AND CONTROL SYSTEMS, ELECTRICAL ENGINEER (STARSHIP)
This engineer is a systems focused, automation driven, multi-faceted individual. The engineer uses electrical and mechanical systems knowledge to inform the design of test stands, support facilities, and control systems. SpaceX control engineers develop and integrate physical hardware including wire harnesses, PCBs, custom enclosures, PLCs, data acquisition systems, and various sensors. The engineer is responsible for the transference of real-time data from these physical sensors and actuators to the stand operator or customer. Test articles include in-space systems as well as ground systems that can operate from low voltage to high voltage DC. Excellent operational support and accurate interpretation of data collected from these test systems is paramount. These critical automation and controls systems support operations that enable safe, economical, and reliable access to space.
RESPONSIBILITIES:
Develop and upgrade data acquisition and control systems
Work with high voltage and high-power system up to 1.5MW that stress an entire Starship worth of power components
Drive to root cause and provide corrective action to ensure high quality test results, along with continuously improving test system assets and processes to enable higher fidelity and efficient test execution
Create new automation systems pertaining to avionics and component testing
Provide technical support and guidance for controls technicians and other non-controls engineering groups
Develop new hardware and processes to improve capabilities, reduce cost, and setup time of non-vehicle electrical systems
Provide robust documentation and reporting for system configuration and test results, along with formal reviews with stakeholders, customers, and peers before and after test activities
Be a part of the future and blow stuff up spectacularly for a day job - all in a safe and controlled environment
BASIC QUALIFICATIONS:
Bachelor's degree in electrical engineering, industrial automation, computer engineering or other engineering field
2+ years of professional experience working with and designing electrical systems or data acquisition systems
PREFERRED SKILLS AND EXPERIENCE:
5+ years of professional experience working with electrical ground support systems, industrial controls, and/or end devices
Excellent communication skills, both written and verbal
Strong work ethic and drive to succeed as part of a high functioning team
Ability to rapidly change roles/responsibilities while working in a high-paced, challenging work environment while managing multiple priorities
Demonstrated ability to design, implement and troubleshoot data acquisition and control hardware
Fundamental understanding of engineering principles behind electronic equipment, instrumentation, and commonly used industrial equipment
Experience designing and installing instrumentation and control systems in hazardous areas (NFPA 70 Section 500 installations); Class 1, Division 1 and Division 2 environments or IEC equivalence; UL 508A standard for the construction of Industrial Control Panels
Familiarity with mixed signal electronics, power supply design, analog filtering; testing and troubleshooting techniques, signal integrity, layout and grounding principles
General schematic capture and printed circuit board (PCB) design and/or verification and validation experience
Hands-on experience activating, building, and troubleshooting analog electronic systems
ADDITIONAL REQUIREMENTS:
Must be available to work extended hours as needed
COMPENSATION AND BENEFITS:
Pay range:
Electrical Engineer/Level I: $100,000.00 - $120,000.00/per year
Electrical Engineer/Level II: $115,000.00 - $135,000.00/per year
Your actual level and base salary will be determined on a case-by-case basis and may vary based on the following considerations: job-related knowledge and skills, education, and experience.
Base salary is just one part of your total rewards package at SpaceX. You may also be eligible for long-term incentives, in the form of company stock, stock options, or long-term cash awards, as well as potential discretionary bonuses and the ability to purchase additional stock at a discount through an Employee Stock Purchase Plan. You will also receive access to comprehensive medical, vision, and dental coverage, access to a 401(k) retirement plan, short and long-term disability insurance, life insurance, paid parental leave, and various other discounts and perks. You may also accrue 3 weeks of paid vacation and will be eligible for 10 or more paid holidays per year. Exempt employees are eligible for 5 days of sick leave per year.
ITAR REQUIREMENTS:
To conform to U.S. Government export regulations, applicant must be a (i) U.S. citizen or national, (ii) U.S. lawful, permanent resident (aka green card holder), (iii) Refugee under 8 U.S.C. § 1157, or (iv) Asylee under 8 U.S.C. § 1158, or be eligible to obtain the required authorizations from the U.S. Department of State. Learn more about the ITAR here.
SpaceX is an Equal Opportunity Employer; employment with SpaceX is governed on the basis of merit, competence and qualifications and will not be influenced in any manner by race, color, religion, gender, national origin/ethnicity, veteran status, disability status, age, sexual orientation, gender identity, marital status, mental or physical disability or any other legally protected status.
Applicants wishing to view a copy of SpaceX's Affirmative Action Plan for veterans and individuals with disabilities, or applicants requiring reasonable accommodation to the application/interview process should notify the Human Resources Department at (310) 363-6000.