Laser Tracker Toolmaker - Level 4/5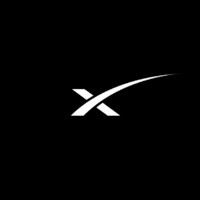 SpaceX
Texas, USA
Posted on Thursday, April 6, 2023
SpaceX was founded under the belief that a future where humanity is out exploring the stars is fundamentally more exciting than one where we are not. Today SpaceX is actively developing the technologies to make this possible, with the ultimate goal of enabling human life on Mars.
LASER TRACKER TOOLMAKER - LEVEL 4/5
Work as part of a team of elite individuals building and improving the mechanical systems at our rocket launch facilities. Be there on the ground floor, getting your hands dirty and contributing directly to the success of future launches.
RESPONSIBILITIES:
Use in-depth familiarity of GD&T to interpret blueprints at all assembly levels
Collect geometric data via laser tracker through model based software such as Verisurf
Discern how best to establish a reference system for the current task then apply it and install it both on and off the part
Provide analysis of collected data and evaluate it to provide direction for remaining operations
Integrate process monitoring with the fabrication process to locate both welding details and machining details
Understand and apply the fabrication process and environmental effects on large structures such as free states, temperature swings, and weld shrinkage
Effectively communicate to fabricators, machinists, assemblers, engineers, and other parties as required
BASIC QUALIFICATIONS:
High school diploma or equivalency certification
5+ years of professional experience working with laser trackers
PREFERRED SKILLS AND EXPERIENCE:
Two-year degree (associate or technical)
Experience analyzing data and generating data reports
Experience with Verisurf X
Experience using inspection equipment, such as, micrometers, gauge blocks, dial indicators, height gauges, optical comparators, profilometers, CMM and laser trackers
Experience with Leica laser trackers
Solid understanding of geometric relationships
Understanding of the manufacturing process of large structures from concept to completion
Ability to precision locate machines and details in extreme environments
Strong mechanical aptitude
Ability to visualize 3D space and integrate complex geometries on to both large and small fabrications
Ability to use and learn a variety of software to observe, analyze, evaluate, and communicate pertinent information
Demonstrated leadership and dependability
Ability to adapt to an extremely dynamic work environment while maintaining a positive attitude
Ability to find solutions to problems through diverse thinking while utilizing a varied experience
Ability to maintain the highest level of safety on the job site and bring new ideas of how to continue to work safely and effectively in new locations and changing environments
Desire to integrate with teams that can change in size and personnel daily and contribute their skills to its cohesion, and effectiveness
ADDITIONAL REQUIREMENTS:
Ability to work multiple shifts and change shifts with minimal notice
Ability to stand for extended periods – 8 hours minimum
Ability to lift heavy objects, up to 25 lbs. unassisted
Ability to perform job duties that require standing, kneeling, crouching, twisting upper body, working in cramped positions in small openings and climbing hand over hand
COMPENSATION AND BENEFITS:
Pay range:
Laser Tracker Toolmaker/Level 4: $40.00/hour
Laser Tracker Toolmaker/Level 5: $44.00 - $58.00/hour
Your actual level and base salary will be determined on a case-by-case basis and may vary based on the following considerations: job-related knowledge and skills, education, and experience.

Base salary is just one part of your total rewards package at SpaceX. You may also be eligible for long-term incentives, in the form of company stock, stock options, or long-term cash awards, as well as potential discretionary bonuses and the ability to purchase additional stock at a discount through an Employee Stock Purchase Plan. You will also receive access to comprehensive medical, vision, and dental coverage, access to a 401(k) retirement plan, short and long-term disability insurance, life insurance, paid parental leave, and various other discounts and perks. You may also accrue 3 weeks of paid vacation and will be eligible for 10 or more paid holidays per year.
ITAR REQUIREMENTS:
To conform to U.S. Government export regulations, applicant must be a (i) U.S. citizen or national, (ii) U.S. lawful, permanent resident (aka green card holder), (iii) Refugee under 8 U.S.C. § 1157, or (iv) Asylee under 8 U.S.C. § 1158, or be eligible to obtain the required authorizations from the U.S. Department of State. Learn more about the ITAR here.
SpaceX is an Equal Opportunity Employer; employment with SpaceX is governed on the basis of merit, competence and qualifications and will not be influenced in any manner by race, color, religion, gender, national origin/ethnicity, veteran status, disability status, age, sexual orientation, gender identity, marital status, mental or physical disability or any other legally protected status.
Applicants wishing to view a copy of SpaceX's Affirmative Action Plan for veterans and individuals with disabilities, or applicants requiring reasonable accommodation to the application/interview process should notify the Human Resources Department at (310) 363-6000.