Instrumentation Fitter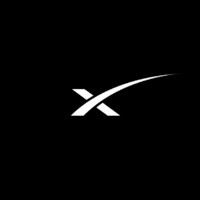 SpaceX
Vandenberg Village, CA, USA
Posted on Saturday, April 8, 2023
SpaceX was founded under the belief that a future where humanity is out exploring the stars is fundamentally more exciting than one where we are not. Today SpaceX is actively developing the technologies to make this possible, with the ultimate goal of enabling human life on Mars.
INSTRUMENTATION FITTER
Our Vandenberg launch pad systems and operations team is looking for a skilled electrical/instrumentation fitter who shares our vision and is the best of the best. Your daily responsibilities will be wiring sensors, troubleshooting issues, and putting your mark on the future of spaceflight. Goals this large can only be achieved by a large team of top talent, so you will need to have strong teamwork and interpersonal skills, and an ego you can check at the door. Our work requires an amazing attention to detail as every decision helps to ensure safe and reliable flight of the next generation of launch vehicles.
RESPONSIBILITIES:
Read and interpret planning documents, schematics, datasheets/manuals, drawings, blueprints, and engineering sketches.
Adjust, repair, or replace faulty components of ground hardware, test, and integration equipment.
Fabricate and install parts and systems used in launch environments using hand tools, power tools, and test instruments.
Connect and verify pressure transducers, thermocouples, and other sensors.
Install connectors, connector pins, terminals, and lugs.
Complete necessary wiring of the electrical ground support equipment for ground systems.
Collaborate with launch engineers to troubleshoot failures and issues derived from launch activities.
Lay out, build, test, troubleshoot, repair, and modify wiring of electronics racks and junction boxes.
Perform maintenance tasks as required in a variety of roles for vehicle integration, launch pad maintenance, site preventative maintenance, general facilities, and any other general maintenance work as required to maintain an operational launch site.
BASIC QUALIFCATIONS:
High school diploma or equivalency certificate.
2+ years of experience as a mechanic or technician.
2+ years of experience using power tools in a professional capacity.
2+ years of experience working with instrumentation or automation systems.
PREFERRED SKILLS AND EXPERIENCE:
Operational knowledge of a multimeter, soldering wires, and connectors.
Intermediate skill level using Windows operating systems.
Intermediate skill level using Microsoft Office (Excel, PowerPoint, Word, Outlook, OneNote).
System level troubleshooting skills and the ability to logically solve instrumentation system problems and determine corrective action.
Background should include experience with the following devices: DC power supplies, DC-DC converters, UPS installations, heat shrink tubing, cable harnessing, lacing, wire management, and proper strain relief concepts.
Experience with installation and routing of rigid conduit.
Working knowledge of transducers and the knowledge of measurement techniques for temperature, pressure, flow, and the application strain gages are also highly desired. Identify required data, data acquisition plans and test parameters, setting up equipment to conform to these specifications.
Working knowledge of multiple bus architectures (PCI/PCIe, PXI/PXIe, GPIB, Serial, USB, etc.) and data communication technologies.
Knowledge in data acquisition concepts, hardware, and interfacing (SCXI and PXI based).
ADDITIONAL REQUIREMENTS:
Ability to pass Air Force background check for Vandenberg.
Work schedule varies depending on site operational needs, and flexibility is required.
Must be willing to travel to other SpaceX locations as necessary.
Must be able to lift up to 35 lbs. unassisted.
Ability to perform job duties that require standing, kneeling, crouching, twisting upper body, and working on ladders/lifts at elevated heights.
Typically exposed to work in extreme outdoor environments – heat, cold, rain.
Work performed in an environment requiring exposure to fumes, odors, and noise.
Must be willing to work either day shift (5AM - 5PM) or night shift (5PM - 5AM).
COMPENSATION AND BENEFITS:
Pay range:
Instrumentation Fitter/Level 1: $22.00 - $29.75/hour
Instrumentation Fitter/Level 2: $27.50 - $35.75/hour
Instrumentation Fitter/Level 3: $33.00 - $41.75/hour
Your actual level and base salary will be determined on a case-by-case basis and may vary based on the following considerations: job-related knowledge and skills, education, and experience.

Base salary is just one part of your total rewards package at SpaceX. You may also be eligible for long-term incentives, in the form of company stock, stock options, or long-term cash awards, as well as potential discretionary bonuses and the ability to purchase additional stock at a discount through an Employee Stock Purchase Plan. You will also receive access to comprehensive medical, vision, and dental coverage, access to a 401(k) retirement plan, short and long-term disability insurance, life insurance, paid parental leave, and various other discounts and perks. You may also accrue 3 weeks of paid vacation and will be eligible for 10 or more paid holidays per year.
ITAR REQUIREMENTS:
To conform to U.S. Government export regulations, applicant must be a (i) U.S. citizen or national, (ii) U.S. lawful, permanent resident (aka green card holder), (iii) Refugee under 8 U.S.C. § 1157, or (iv) Asylee under 8 U.S.C. § 1158, or be eligible to obtain the required authorizations from the U.S. Department of State. Learn more about the ITAR here.
SpaceX is an Equal Opportunity Employer; employment with SpaceX is governed on the basis of merit, competence and qualifications and will not be influenced in any manner by race, color, religion, gender, national origin/ethnicity, veteran status, disability status, age, sexual orientation, gender identity, marital status, mental or physical disability or any other legally protected status.
Applicants wishing to view a copy of SpaceX's Affirmative Action Plan for veterans and individuals with disabilities, or applicants requiring reasonable accommodation to the application/interview process should notify the Human Resources Department at (310) 363-6000.