Thermal Development Technician (Starship)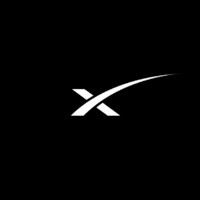 SpaceX
Texas, USA
Posted on Friday, April 14, 2023
SpaceX was founded under the belief that a future where humanity is out exploring the stars is fundamentally more exciting than one where we are not. Today SpaceX is actively developing the technologies to make this possible, with the ultimate goal of enabling human life on Mars.
THERMAL DEVELOPMENT TECHNICIAN (STARSHIP)
The Thermal Protection Systems (TPS) team tackles space exploration's toughest problems by developing the heat shields for our next generation rockets and spacecraft. This hardware must survive the most extreme environments known to mankind and protect our vehicle through atmospheric entry. As a technician on the TPS team, you will thrive in a hands-on environment and will spend time in the office, on the factory floor, and in the lab to execute on the mission to bring the capability of flying astronauts back to the United States.
RESPONSIBILITIES:
Preprocess and manufacture ceramic fibers, filaments, and powders required for the fabrication of next tier products (candidate must be comfortable working with these types of ceramic materials)
Fabricate ceramic refractory billets, ceramic tiles, thermal gap fillers, coatings, and other components required for a robust thermal protection system
Basic laminate fabrication, surface preparation, and vacuum bagging - check seals on completed bagged parts for leaks, perform vacuum bag processing, bonding, and oven curing
Document processes precisely to be able to replicate each step taken in the material processing
Perform product inspection and rework as required
Read and interpret engineering drawings with an understanding for drawing symbols, flag notes, and general notes
Assist in the maintenance and repair of production machinery
BASIC QUALIFICATIONS:
High school diploma or equivalency certificate
Experience with various types of hand tools or hand-held power tools
PREFERRED SKILLS AND EXPERIENCE:
2+ years of experience with layup, bonding or assembly of composites or chemical processes
Ability to use precision measuring instruments (calipers, height gauge, depth mic)
Experience with composite tooling materials
Experience operating personnel platforms (boom lifts, scissor lifts, etc.)
Experience setting up assemblies and parts in various types of processing and curing equipment such as an ovens and high temperature kilns to obtain desired set and cure
Skilled in mechanical testing (mainly Instron)
Proficient/experienced to accurately measure and mix using scales, beakers and various monitoring probes for the process of tile coatings, sealants and RTV applications
Comfortable working with solvents, ceramic precursors, inorganic acids and bases
Experience with thermal protection system (TPS) or phenolic impregnated carbon ablator (PICA)
Experience applying sealants, alodine, primer, adhesives, and special finishes
Good understanding of basic mathematical concepts
Fluent in the Office platform (Microsoft Word, and Excel)
ADDITIONAL REQUIREMENTS:
Ability to wear and obtain certification in the wearing of an air respirator
Willing to travel
Ability to work day shift (6AM - 6PM) or night shift (6PM-6AM)
Ability work at elevated heights (10' to 185'+)
Typically exposed to work in extreme outdoor environments (heat, cold, rain, wind)
Ability to climb ladders and work in tight spaces
Willing to work overtime when necessary
Ability to lift and carry up to 40lbs
Standing for long periods of time, climbing up and down ladders, bending, grasping, sitting, pulling, pushing, stooping, and stretching are generally required to perform the functions of this position
COMPENSATION & BENEFITS:

Pay range:
Thermal Development Technician (Starship)/Level 1: $18.00/hour
Thermal Development Technician (Starship)/Level 2: $23.00/hour
Thermal Development Technician (Starship)/Level 3: $28.00/hour

Your actual level and base salary will be determined on a case-by-case basis and may vary based on the following considerations: job-related knowledge and skills, education, and experience.
Base salary is just one part of your total rewards package at SpaceX. You may also be eligible for long-term incentives, in the form of company stock, stock options, or long-term cash awards, as well as potential discretionary bonuses and the ability to purchase additional stock at a discount through an Employee Stock Purchase Plan. You will also receive access to comprehensive medical, vision, and dental coverage, access to a 401(k) retirement plan, short & long-term disability insurance, life insurance, paid parental leave, and various other discounts and perks. You may also accrue 3 weeks of paid vacation & will be eligible for 10 or more paid holidays per year.
ITAR REQUIREMENTS:
To conform to U.S. Government export regulations, applicant must be a (i) U.S. citizen or national, (ii) U.S. lawful, permanent resident (aka green card holder), (iii) Refugee under 8 U.S.C. § 1157, or (iv) Asylee under 8 U.S.C. § 1158, or be eligible to obtain the required authorizations from the U.S. Department of State. Learn more about the ITAR here.
SpaceX is an Equal Opportunity Employer; employment with SpaceX is governed on the basis of merit, competence and qualifications and will not be influenced in any manner by race, color, religion, gender, national origin/ethnicity, veteran status, disability status, age, sexual orientation, gender identity, marital status, mental or physical disability or any other legally protected status.
Applicants wishing to view a copy of SpaceX's Affirmative Action Plan for veterans and individuals with disabilities, or applicants requiring reasonable accommodation to the application/interview process should notify the Human Resources Department at (310) 363-6000.