Sr. Automation and Controls Engineer, Satellites (Starlink)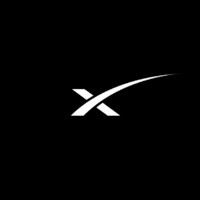 SpaceX
Redmond, WA, USA
Posted on Tuesday, May 2, 2023
SpaceX was founded under the belief that a future where humanity is out exploring the stars is fundamentally more exciting than one where we are not. Today SpaceX is actively developing the technologies to make this possible, with the ultimate goal of enabling human life on Mars.
SR. AUTOMATION AND CONTROLS ENGINEER, SATELLITES (STARLINK)
At SpaceX we're leveraging our experience in building rockets and spacecraft to deploy Starlink, the world's most advanced broadband internet system. Starlink is the world's largest satellite constellation and is providing fast, reliable internet to 1M+ users worldwide. We design, build, test, and operate all parts of the system – thousands of satellites, consumer receivers that allow users to connect within minutes of unboxing, and the software that brings it all together. We've only begun to scratch the surface of Starlink's potential global impact are looking for best-in-class engineers to help maximize Starlink's utility for communities and businesses around the globe.
One key component of SpaceX's success so far is our commitment to keeping all engineering and production in-house, which enables a tight feedback loop, nimble decision making, and speedy deliverables. Automation and Controls Engineers in our Redmond facility are hyper-focused on delivering manufacturing solutions capable of producing cutting edge satellites by the thousands. As a senior member of this team you will lead creative, multi-disciplinary projects spanning machine design, robotics, motion systems, and factory health monitoring that all come together to form the innovative, high-rate factories that allow us to deliver internet to those that need it most.
Design, develop, and manage automation projects - this includes initial factory ideation, machine commissioning and proof of rate capability, and eventual hand-off to operational teams
Architect, write, and debug PLC code with an emphasis on generating code that is organized, structured, documented, maintainable, and reusable for high-volume manufacturing applications
Keep our factory safe and reliable by implementing ANSI/RIA15.06/OSHA compliant systems for robots, gantries, conveyors, and other manufacturing equipment
Generate aesthetically simple HMI screens to make complex machines easy to understand, operate, and troubleshoot
Design electrical systems compliant to NEC, NFPA, & UL508A regulations
Stay organized by creating schedules and budgets, and then motivate the team to achieve them
Bachelor's degree in an engineering, physics, or computer science discipline
5+ years of total experience in industrial or factory automation design and implementation OR 5+ years of experience designing and building electro-mechanical/robotic/automated systems or products
PREFERRED SKILLS AND EXPERIENCE:
Excited by a quick and iterative design and manufacturing role
Proven ability to solve complex problems with simple solutions in both design and implementation stages
Excellent communication skills both written and verbal, with the ability to make plans and directional recommendations collaboratively and cross-functionally
Ability to engineer creative, new approaches to problems while adhering to ANSI/RIA15.06/OSHA safety requirements to keep a factory safe
Experience with at least one of the specific disciplines listed below. The ideal candidate is interested in learning at least the fundamentals of the other areas they are not yet strong in.
Machine design with focus on speed, reliability, maintainability, and safety
Motion system sizing and implementation (gantries, robotics, conveyance, motors, actuators, pneumatics/hydraulics, sensor selection and integration, etc.)
Fundamental structures hand calculations and ability to design for strength and stiffness
CAD and product lifecycle management programs to generate detailed designs and drawing packages utilizing geometric dimensioning and tolerancing, preferred Siemens NX and Teamcenter
Familiarity with manufacturing processes and how to design for manufacturability
Exposure to some variety of production machinery, industrial sensors, and equipment (motion systems, dispense systems, temperature controllers, laser distance sensors, injection molders, die casters, etc.)
Electrical sizing of motors, cables, circuit protection, VFD's, motor starters, various other motion systems
Design of fail-safe electrical circuits using both safety logic controllers and safety-rated relays
Hands-on experience troubleshooting industrial electrical systems using tools like multimeters, oscilloscopes, EMI probes
Proficiency in understanding and creating electrical schematics and single line diagrams (EPLAN preferred)
Field bus networks, serial communication, and Ethernet communication
Hands-on experience designing and commissioning high quality electrical panels and electro-mechanical systems with appropriate safety considerations in mind
Knowledge of NEC, NFPA, UL508A codes with ability to ensure compliance with control system safety standards
PLC programming, preferably Beckhoff TwinCAT structured text programming
Programming and implementing machine safety software through the use of safety PLC's
HMI, SCADA, IoT (MQTT, OPC-UA), Ignition systems with focus on user friendly navigation and machine health monitoring and control
Field Bus Networking protocols, preferably EtherCAT, Profinet, Profisafe, Ethernet/IP
Robotics programming, preferably ABB
Industrial software application to mechanical assemblies, electrical systems, sensors, pneumatics/hydraulics, including how to safely checkout these interdisciplinary systems prior to production implementation
Ability to work long hours and weekends as necessary to support critical milestones
COMPENSATION AND BENEFITS:

Pay Range:
Automation & Controls Engineer/Senior: $130,000.00 - $180,000.00/per year

Your actual level and base salary will be determined on a case-by-case basis and may vary based on the following considerations: job-related knowledge and skills, education, and experience.
Base salary is just one part of your total rewards package at SpaceX. You may also be eligible for long-term incentives, in the form of company stock, stock options, or long-term cash awards, as well as potential discretionary bonuses and the ability to purchase additional stock at a discount through an Employee Stock Purchase Plan. You will also receive access to comprehensive medical, vision, and dental coverage, access to a 401(k) retirement plan, short & long-term disability insurance, life insurance, paid parental leave, and various other discounts and perks. You may also accrue 3 weeks of paid vacation & will be eligible for 10 or more paid holidays per year. Exempt employees are eligible for 5 days of sick leave per year.
To conform to U.S. Government export regulations, applicant must be a (i) U.S. citizen or national, (ii) U.S. lawful, permanent resident (aka green card holder), (iii) Refugee under 8 U.S.C. § 1157, or (iv) Asylee under 8 U.S.C. § 1158, or be eligible to obtain the required authorizations from the U.S. Department of State. Learn more about the ITAR here.
SpaceX is an Equal Opportunity Employer; employment with SpaceX is governed on the basis of merit, competence and qualifications and will not be influenced in any manner by race, color, religion, gender, national origin/ethnicity, veteran status, disability status, age, sexual orientation, gender identity, marital status, mental or physical disability or any other legally protected status.
Applicants wishing to view a copy of SpaceX's Affirmative Action Plan for veterans and individuals with disabilities, or applicants requiring reasonable accommodation to the application/interview process should notify the Human Resources Department at (310) 363-6000.