Sr. Materials Engineer (Starlink)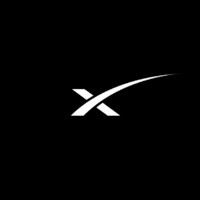 SpaceX
Bastrop, TX, USA
Posted on Friday, May 19, 2023
SpaceX was founded under the belief that a future where humanity is out exploring the stars is fundamentally more exciting than one where we are not. Today SpaceX is actively developing the technologies to make this possible, with the ultimate goal of enabling human life on Mars.
SR. MATERIALS ENGINEER (STARLINK)
Starlink, our revolutionary satellite constellation, will deliver low-latency broadband internet worldwide. We are committed to offering high-speed internet access to customers, and are looking for a Materials Engineer to utilize their knowledge, experience, and creativity to solve material selection and processing challenges as we ramp service. This position is currently in our new factory in Texas.
RESPONSIBILITIES:
Proactively identify business needs which can benefit from your subject matter expertise, as it applies to injection molding, stamping, high pressure die casting and PCB manufacturing
Lead a cross-functional team to develop new supply chain strategies for electronic materials and, when necessary, develop those resources internally
Responsible for the development and implementation of program initiatives with significant technical challenges that meet desired timelines, cost targets and goals
Collaborate with other engineers, subject matter experts, and technicians to solve complex material and processing challenges on our current and next generation commercial satellite dishes
BASIC QUALIFICATIONS:
Master's degree in materials science, with an emphasis in metallurgy and material characterization
5+ years of industrial experience, including direct responsibility for cross-functional team leadership and goal setting
5+ years of experience with characterizing, testing, and evaluating the performance of thermoplastics, metal castings and/or printed circuit boards
PREFERRED SKILLS AND EXPERIENCE:
Ph.D. in materials science or chemical engineering
Exhibit a diverse knowledge of materials and their processing
Experience in characterization techniques and equipment, including SEM-EDS, FTIR, DSC, TGA, LFA, rheometry, optical microscopy, hardness testers, titrations, fractography and mechanical property testing
Experience in simulations and correlations to material processing
Broad understanding of failure modes in commercial products
Experience with developing new processes, improving efficiencies and successfully transferring to production
Development of new testing techniques and custom test jigs
Demonstrated track record of success in a rapidly growing, fast-paced and highly competitive environment
COMPENSATION AND BENEFITS:
Pay range:
Sr. Materials Engineer: $125,000.00 - $175,000.00/per year
Your actual level and base salary will be determined on a case-by-case basis and may vary based on the following considerations: job-related knowledge and skills, education, and experience.
Base salary is just one part of your total rewards package at SpaceX. You may also be eligible for long-term incentives, in the form of company stock, stock options, or long-term cash awards, as well as potential discretionary bonuses and the ability to purchase additional stock at a discount through an Employee Stock Purchase Plan. You will also receive access to comprehensive medical, vision, and dental coverage, access to a 401(k) retirement plan, short and long-term disability insurance, life insurance, paid parental leave, and various other discounts and perks. You may also accrue 3 weeks of paid vacation and will be eligible for 10 or more paid holidays per year. Exempt employees are eligible for 5 days of sick leave per year.
ITAR REQUIREMENTS:
To conform to U.S. Government export regulations, applicant must be a (i) U.S. citizen or national, (ii) U.S. lawful, permanent resident (aka green card holder), (iii) Refugee under 8 U.S.C. § 1157, or (iv) Asylee under 8 U.S.C. § 1158, or be eligible to obtain the required authorizations from the U.S. Department of State. Learn more about the ITAR here.
SpaceX is an Equal Opportunity Employer; employment with SpaceX is governed on the basis of merit, competence and qualifications and will not be influenced in any manner by race, color, religion, gender, national origin/ethnicity, veteran status, disability status, age, sexual orientation, gender identity, marital status, mental or physical disability or any other legally protected status.
Applicants wishing to view a copy of SpaceX's Affirmative Action Plan for veterans and individuals with disabilities, or applicants requiring reasonable accommodation to the application/interview process should notify the Human Resources Department at (310) 363-6000.