Supervisor, Spacecraft Integration (Payloads) - 2nd Shift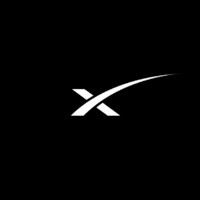 SpaceX
People & HR, Operations
Cape Canaveral, FL, USA
Posted on Tuesday, May 23, 2023
SpaceX was founded under the belief that a future where humanity is out exploring the stars is fundamentally more exciting than one where we are not. Today SpaceX is actively developing the technologies to make this possible, with the ultimate goal of enabling human life on Mars.
SUPERVISOR, SPACECRAFT INTEGRATION (PAYLOADS) - 2ND SHIFT
RESPONSIBILITIES:
Supervise and provide daily support to all payload processing efforts: Starlink, Customer, and Government spacecraft.
Responsible for planning and scheduling work, assigning work, assigning team leads, and assessing completed work.
Project future impacts and needs and energize employees to get tasks done on a deadline-basis
Assess new candidates and provide recommendations in the hiring process.
Ensure employees have the training, tools and materials they need to carry out their duties.
Monitor and approve employee time keeping records.
Responsible for productivity and actions of team members.
Communicate how successful performance will be measured and provide collaborative direction to team members; recommend performance standards and ratings.
Maintain quality and quantity of work while checking and inspecting jobs; take preventative measures to ensure safety precautions.
Provide leadership by setting an example, being a role model, taking input from everyone and deciding how it fits according to our strategic initiatives.
Maintain, troubleshoot and repair equipment and instrumentation as needed.
Ensure all launch vehicle operations related equipment/services are performed on time, safely and in a professional manner.
Work directly with engineers to plan integration and test operations.
Ensure cleanliness of all products to guarantee all systems remain FOD free.
Obtain and maintain licenses, operator permits, or certification as required.
Performs other related duties, as assigned, for the purpose of ensuring an efficient and effective work environment.
BASIC QUALIFICATIONS:
High school diploma or equivalency certificate
1+ years of prior leadership experience, to include leading teams, projects or people
3+ years of experience working in the aviation, aerospace or automotive industry in a technical, hands-on capacity
PREFERRED SKILLS AND EXPERIENCE:
Associate degree
A&P certification
5+ years of experience as a technician with aerospace systems.
Proficiency in or hands-on experience with one or more of the following: launch vehicle or spacecraft integration; operations in 100,000 class or better clean rooms; test operations with gases/fluids; data acquisition setup and field measurements
Strong written and oral communication skills, a meticulous attention to detail, an emphasis on safety, cleanliness, adherence to corporate policies and standards, a great attitude, and the ability to work with a team.
Ability to work in a fast-paced, autonomously driven, and demanding start-up atmosphere
Ability to be diplomatic with a variety of individuals across the organizational infrastructure
Skill in operating and manipulating machinery and various hand and power tools requiring manual dexterity
Ability to utilize precision measuring instruments
Knowledge of different fittings such as NPT and A/N
Intermediate skill level using Microsoft Office (Excel, Word, Power Point, Outlook)
Ability to rapidly change roles and responsibilities while working in a high-paced, challenging work environment
Ability to obtain or currently hold Top Secret/SCI security clearance. Note that an active clearance may provide the opportunity for you to work on sensitive SpaceX missions. If so, you will be subject to pre-employment drug and random drug and alcohol testing.
ADDITIONAL REQUIREMENTS:
Ability to work at elevated heights and/or tight spaces
Must be willing to work 2nd shift (3:30PM - 2:30AM)
Physical effort including standing, lifting and carrying moderately heavy materials or equipment (15 to 35 lbs)
Regularly exposed to work in extreme outdoor environments – heat, cold, rain
Work occasionally performed in an environment requiring exposure to fumes, odors, and noise
Must be available to work extended hours, nights and weekends when required by mission milestones
Ability to pass background check for Cape Canaveral and Vandenberg Space Force Base
COMPENSATION AND BENEFITS:
Pay range: Supervisor: $105,000.00 - $135,000.00/per year
Your actual level and base salary will be determined on a case-by-case basis and may vary based on the following considerations: job-related knowledge and skills, education, and experience.
Base salary is just one part of your total rewards package at SpaceX. You may also be eligible for long-term incentives, in the form of company stock, stock options, or long-term cash awards, as well as potential discretionary bonuses and the ability to purchase additional stock at a discount through an Employee Stock Purchase Plan. You will also receive access to comprehensive medical, vision, and dental coverage, access to a 401(k) retirement plan, short and long-term disability insurance, life insurance, paid parental leave, and various other discounts and perks. You may also accrue 3 weeks of paid vacation and will be eligible for 10 or more paid holidays per year. Exempt employees are eligible for 5 days of sick leave per year.
ITAR REQUIREMENTS:
To conform to U.S. Government space technology export regulations, including the International Traffic in Arms Regulations (ITAR) you must be a U.S. citizen, lawful permanent resident of the U.S., protected individual as defined by 8 U.S.C. 1324b(a)(3), or eligible to obtain the required authorizations from the U.S. Department of State. Learn more about the ITAR here.
SpaceX is an Equal Opportunity Employer; employment with SpaceX is governed on the basis of merit, competence and qualifications and will not be influenced in any manner by race, color, religion, gender, national origin/ethnicity, veteran status, disability status, age, sexual orientation, gender identity, marital status, mental or physical disability or any other legally protected status.
Applicants wishing to view a copy of SpaceX's Affirmative Action Plan for veterans and individuals with disabilities, or applicants requiring reasonable accommodation to the application/interview process should notify the Human Resources Department at (310) 363-6000.