Supplier Quality Specialist (Starlink)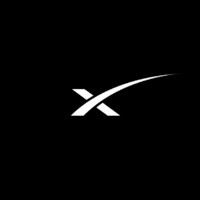 SpaceX
Quality Assurance
Bastrop, TX, USA
Posted on Friday, May 26, 2023
SpaceX was founded under the belief that a future where humanity is out exploring the stars is fundamentally more exciting than one where we are not. Today SpaceX is actively developing the technologies to make this possible, with the ultimate goal of enabling human life on Mars.
SUPPLIER QUALITY SPECIALIST (STARLINK)
Starlink demands a new type of supply chain. We require our suppliers to provide premium quality with rapidly evolving designs at commercial scale volumes. We are actively looking for candidates who possess comprehensive knowledge of manufacturing and quality tools and have unrelenting motivation to enable suppliers for success. This position supports the Supply Chain team by managing tactical supplier quality activities with operational rigor, providing high service levels to all stakeholders, and allowing Supply Chain Engineering resources to focus on high priority and proactive actions. This includes eliminating the impact of vendor caused defects to SpaceX engineering and production through rapid defect containment, resolution, and corrective/ preventive action.
Primarily, you will be uncovering non-conformances onsite and working with the Supply Chain Engineering team to improve vendor quality. You will help create a structure for executing and improving processes used to manage supplier deviation requests (SDRs), material review board (MRB), supplier part containments, and supplier corrective and preventive action activities. You will drive operational excellence in supplier non-conformance management, and work to reduce future non-conformances. You will build an extensive network within design engineering, build reliability, production, and supply chain management, and a deep understanding of SpaceX systems and processes.
RESPONSIBILITIES:
Execute supply chain non-conformance management processes, including: SDR, MRB, return to vendor (RTV), and supplier corrective and preventive action (CAPA)
Analyze supplier quality data and partner with supply chain engineers and others to drive supplier improvements
Build relationships with cross-functional groups to identify, reduce and ultimately eliminate impacts from vendor defects
Assist the team in developing policies, standards, processes, and documentation as necessary to ensure continued success
BASIC QUALIFICATIONS:
High school diploma or equivalency certificate and 3+ years of experience in an engineering, supply chain, manufacturing or quality related field or a bachelors degree in engineering or supply chain
PREFERRED SKILLS AND EXPERIENCE:
Bachelor's degree in engineering or supply chain
Good written, oral, and presentation skills
Experience reading engineering drawings, including geometric dimensioning and tolerancing (GD&T)
Experience with AS9100 or similar quality management system standard
Previous experience working with suppliers, corrective/preventive action systems, supplier portals
Experience with MS Excel, SQL, process flow mapping, warehouse management systems, lean production environments, six sigma training
Willingness to roll up your sleeves and step into chaotic situations, using technical knowledge and quality background to understand the current state and most optimal path forward
Capable of succinctly communicating status and needed action, often urgently, to your supervisor and other management levels
Ability to create and refine ideas or solutions to problems, communicating the benefits of change, and keeping related projects on track
Ability to acquire new technical knowledge, particularly around how purchased components and assemblies integrate into the rocket and spacecraft
ADDITIONAL REQUIREMENTS:
Position may involve extended hours and weekend work when needed to meet critical deadlines
COMPENSATION AND BENEFITS:
Pay range:
Supplier Quality Specialist/Level I: $75,000.00 - $95,000.00/per year
Supplier Quality Specialist/Level II: $90,000.00 - $115,000.00/per year
Your actual level and base salary will be determined on a case-by-case basis and may vary based on the following considerations: job-related knowledge and skills, education, and experience.
Base salary is just one part of your total rewards package at SpaceX. You may also be eligible for long-term incentives, in the form of company stock, stock options, or long-term cash awards, as well as potential discretionary bonuses and the ability to purchase additional stock at a discount through an Employee Stock Purchase Plan. You will also receive access to comprehensive medical, vision, and dental coverage, access to a 401(k) retirement plan, short and long-term disability insurance, life insurance, paid parental leave, and various other discounts and perks. You may also accrue 3 weeks of paid vacation and will be eligible for 10 or more paid holidays per year. Exempt employees are eligible for 5 days of sick leave per year.
ITAR REQUIREMENTS:
To conform to U.S. Government space technology export regulations, including the International Traffic in Arms Regulations (ITAR) you must be a U.S. citizen, lawful permanent resident of the U.S., protected individual as defined by 8 U.S.C. 1324b(a)(3), or eligible to obtain the required authorizations from the U.S. Department of State. Learn more about the ITAR here.
SpaceX is an Equal Opportunity Employer; employment with SpaceX is governed on the basis of merit, competence and qualifications and will not be influenced in any manner by race, color, religion, gender, national origin/ethnicity, veteran status, disability status, age, sexual orientation, gender identity, marital status, mental or physical disability or any other legally protected status.
Applicants wishing to view a copy of SpaceX's Affirmative Action Plan for veterans and individuals with disabilities, or applicants requiring reasonable accommodation to the application/interview process should notify the Human Resources Department at (310) 363-6000.