Supervisor, Avionics (Starship)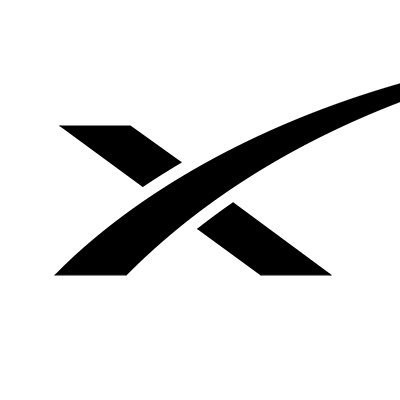 SpaceX
People & HR, Operations
Texas, USA
Posted on Thursday, June 1, 2023
SpaceX was founded under the belief that a future where humanity is out exploring the stars is fundamentally more exciting than one where we are not. Today SpaceX is actively developing the technologies to make this possible, with the ultimate goal of enabling human life on Mars.
SUPERVISOR, AVIONICS (STARSHIP) – 2ND SHIFT
We are looking for an experienced and talented leader to manage a team of technicians dedicated to supporting Avionics harness production and hardware sub-assemblies. This position will be swing shift located in South Texas. The success of SpaceX depends on our ability to continuously innovate in a fast-paced, dynamic environment and the Avionics Starship team provides the hands-on skills necessary to achieve that goal.
RESPONSIBILITIES:
Lead and mentor a team of 15+ technicians in wire harness production and electronics assembly
Manage the team's workload: balance long term and emergency requests, manage schedules, provide timely and accurate status to customers, add temporary and/or permanent headcount as needed to support demand
Coordinate support organization efforts to minimize production interruptions
Work closely with engineering managers to identify upcoming projects, set priorities and expectations, communicate risks, and advocate for team requirements
Improve the skills and capabilities of the team through training, process development, continuous improvement, and mentorship
Provide regular feedback to technicians on performance and goal setting. Additionally, hold periodic performance reviews.
Manage the facility by allocating resources, maintain tools and equipment, and plan for new facility and equipment needs
Provide feedback to engineers on designs for manufacture-ability
BASIC QUALIFICATIONS:
Bachelor's degree with 2+ years of professional experience as an engineer; or 5+ years of professional experience as an engineer or technician
3+ years of direct leadership experience
1+ year of experience manufacturing wire harnesses in commercial, automotive, or aerospace industry
PREFERRED SKILLS AND EXPERIENCE:
Experience managing a team of technicians in a fast-paced environment
3+ year of experience using electronics equipment (programmable power supplies, DMM's, oscilloscopes, etc.)
Ability to multitask and work on multiple projects during a shift
Able to adapt to constant changing work assignments and fast paced work environment
Excellent communication (written and verbal) and teamwork skills
Excellent concentration and attention to detail with outstanding work efficiency and accuracy
Competent with electrical test equipment (DMMs, oscilloscopes, power supplies, etc.)
Experience with databases and data management
Knowledge of commercial and aerospace assembly standards
Ability to motivate others with energy, passion, and hard work
ADDITIONAL REQUIREMENTS:
Must be able to work all shifts, overtime and/or weekends as needed. Estimated shift time: 2nd shift: 3:00 PM - 1 AM
Lifting up to 25lbs. unassisted, standing, climbing, bending, grasping, sitting, pulling, pushing stooping, stretching and carrying are generally required to perform the functions of this position
COMPENSATION AND BENEFITS:
Pay range:
Supervisor, Avionics (Starship): $105,000.00 - $135,000.00/per year
Your actual level and base salary will be determined on a case-by-case basis and may vary based on the following considerations: job-related knowledge and skills, education, and experience.
Base salary is just one part of your total rewards package at SpaceX. You may also be eligible for long-term incentives, in the form of company stock, stock options, or long-term cash awards, as well as potential discretionary bonuses and the ability to purchase additional stock at a discount through an Employee Stock Purchase Plan. You will also receive access to comprehensive medical, vision, and dental coverage, access to a 401(k) retirement plan, short and long-term disability insurance, life insurance, paid parental leave, and various other discounts and perks. You may also accrue 3 weeks of paid vacation and will be eligible for 10 or more paid holidays per year. Exempt employees are eligible for 5 days of sick leave per year.
ITAR REQUIREMENTS:
To conform to U.S. Government export regulations, applicant must be a (i) U.S. citizen or national, (ii) U.S. lawful, permanent resident (aka green card holder), (iii) Refugee under 8 U.S.C. § 1157, or (iv) Asylee under 8 U.S.C. § 1158, or be eligible to obtain the required authorizations from the U.S. Department of State. Learn more about the ITAR here.
SpaceX is an Equal Opportunity Employer; employment with SpaceX is governed on the basis of merit, competence and qualifications and will not be influenced in any manner by race, color, religion, gender, national origin/ethnicity, veteran status, disability status, age, sexual orientation, gender identity, marital status, mental or physical disability or any other legally protected status.
Applicants wishing to view a copy of SpaceX's Affirmative Action Plan for veterans and individuals with disabilities, or applicants requiring reasonable accommodation to the application/interview process should notify the Human Resources Department at (310) 363-6000.