Partnerships Manager (Direct to Cell)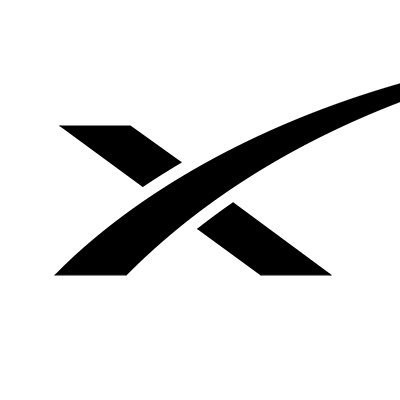 SpaceX
Sales & Business Development
Sunnyvale, CA, USA
Posted on Thursday, June 8, 2023
SpaceX was founded under the belief that a future where humanity is out exploring the stars is fundamentally more exciting than one where we are not. Today SpaceX is actively developing the technologies to make this possible, with the ultimate goal of enabling human life on Mars.
PARTNERSHIPS MANAGER (DIRECT TO CELL)
SpaceX is developing a breakthrough new Direct to Cell satellite network to bring ubiquitous cellular connectivity worldwide via the Starlink constellation. We are partnering with telecommunication companies around the world to bring this service directly from satellites to existing cell phones, with the goal of providing coverage anywhere a phone can see the sky.
More than 20% of the United States and 90% of the Earth remain uncovered by existing wireless networks, negatively impacting communities around the world. Starlink was designed to connect the disconnected and this new product will greatly expand that mission, extending Starlink's potential reach to billions of existing cellular devices. The applications range from connecting hikers in national parks, emergency workers such as firefighters, rural communities, remote sensors and devices, and people and devices in emergency situations. You can learn more about this recently announced effort here.
In this role you will work with leadership to achieve partnership and sales goals while collaborating with stakeholders across engineering, business, and regulatory teams. The partnerships manager demands a strong analytical skill set to drive customer adoption, propose new business models, and forecast accurate deployment timelines. Success will require systems thinking, creativity, and excellent communication skills to synthesize information that shapes future products and strategic direction. This is a special opportunity to work at the cutting edge of satellite consumer, enterprise, and IoT technologies with a world class team focused on deploying networking solutions to the world.
RESPONSIBILITIES:
Responsible for all aspects of successfully closing partnership deals between SpaceX and partners.
Lead domestic and international partnerships, including leading technical, regulatory, and product/pricing/business discussions and negotiations.
Support development and execution of international expansion strategies.
Lead development of materials including playbooks, handbooks, product documentation, whitepapers, case studies, marketing material, presentations, etc.
Collaborate with cross-functional groups (engineering, regulatory, business, etc.).
Assist with development of commercial, marketing, and business terms and materials, while staying up to date with internal technology, regulatory, and business teams.
Perform deep customer discovery and disseminate feedback with the engineering team to inform feature and product direction and roadmap.
Manage execution of contracts, collaboration activities such as pilots, and task agreements between customers.
Support pipeline and forecasting efforts that inform strategy and planning.
Synthesize complex information and make actionable recommendations to the leadership team.
BASIC QUALIFICATIONS:
Bachelor's degree in a technical field (engineering, physics, math, computer science, or information technology); OR 5+ years of experience in a partnerships, sales engineering, or engineering role.
5+ years of experience in a customer-facing or engineering role.
PREFERRED SKILLS AND EXPERIENCE:
Previous experience in technical partnerships or technical sales engineering role.
Experience with hardware, communications, or LTE/networking technologies.
Strong desire to be customer facing.
Previous experience in an engineering role.
Experience carrying a large enterprise revenue quota as an individual contributor (millions per year).
Experience with hardware, communications, or networking technologies.
Experience at an early-stage technology startup that scaled rapidly or was acquired.
ADDITIONAL REQUIREMENTS:
Ability to work extended hours and weekends if needed.
Must be willing to travel to other SpaceX offices, vendors, and customers as necessary (up to 50% travel).
COMPENSATION AND BENEFITS:
Pay Range:
Partnerships Manager: $130,000.00 - $180,000.00/per year
Your actual level and base salary will be determined on a case-by-case basis and may vary based on the following considerations: job-related knowledge and skills, education, and experience.
Base salary is just one part of your total rewards package at SpaceX. You may also be eligible for long-term incentives, in the form of company stock, stock options, or long-term cash awards, as well as potential discretionary bonuses and the ability to purchase additional stock at a discount through an Employee Stock Purchase Plan. You will also receive access to comprehensive medical, vision, and dental coverage, access to a 401(k) retirement plan, short & long-term disability insurance, life insurance, paid parental leave, and various other discounts and perks. You may also accrue 3 weeks of paid vacation & will be eligible for 10 or more paid holidays per year. Exempt employees are eligible for 5 days of sick leave per year.
This position is also eligible for a sales bonus plan.
ITAR REQUIREMENTS:
To conform to U.S. Government export regulations, applicant must be a (i) U.S. citizen or national, (ii) U.S. lawful, permanent resident (aka green card holder), (iii) Refugee under 8 U.S.C. § 1157, or (iv) Asylee under 8 U.S.C. § 1158, or be eligible to obtain the required authorizations from the U.S. Department of State. Learn more about the ITAR here.
SpaceX is an Equal Opportunity Employer; employment with SpaceX is governed on the basis of merit, competence and qualifications and will not be influenced in any manner by race, color, religion, gender, national origin/ethnicity, veteran status, disability status, age, sexual orientation, gender identity, marital status, mental or physical disability or any other legally protected status.
Applicants wishing to view a copy of SpaceX's Affirmative Action Plan for veterans and individuals with disabilities, or applicants requiring reasonable accommodation to the application/interview process should notify the Human Resources Department at (310) 363-6000.