Sr. Starship Engineer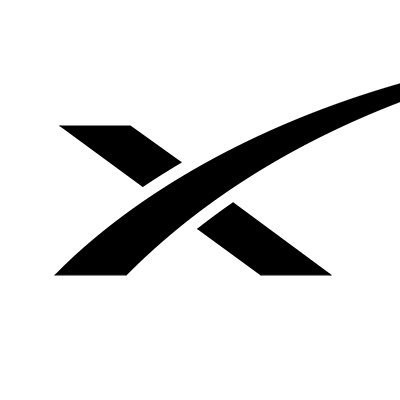 SpaceX
Texas, USA
Posted on Friday, June 9, 2023
SpaceX was founded under the belief that a future where humanity is out exploring the stars is fundamentally more exciting than one where we are not. Today SpaceX is actively developing the technologies to make this possible, with the ultimate goal of enabling human life on Mars.
SR. STARSHIP ENGINEER
This role is responsible for design for manufacturability concepts through integration and testing of the full vehicle, and everything in between. Starship Engineers will be highly engaged on the primary and secondary structures of the vehicle, including designing tooling (assembly aide, welding, part fixturing, etc.) and processes (welding, large part movement, large structure integration) to rapidly build early versions of the Starship and Super Heavy vehicles. Further along in the build, this role will be responsible for items such as integration operations sequencing, and working with technicians on installing flight-critical hardware on the vehicle. Throughout the build, engineers will be responsible for documenting processes, and driving continual improvement to them for future builds. Furthermore, Starship Engineers will be expected to sometimes act as de-facto supervisors and advisors to production technicians, welders, and other skilled labor partners. Starship Engineers will spend time both in the office and on-site (local production floor and remote build sites) to execute on the mission to build an orbital-capable Starship and Super Heavy faster than anyone thought possible.
RESPONSIBILITIES:
Work closely with vehicle analysts and design team to ensure solutions meet the requirements for vehicle design as well as the manufacturing processes
Develop production procedures/processes and manage the transition of parts and assemblies from development to high rate production
Coordinate and execute development, qualification, and acceptance testing of systems and tooling needed to meet hardware deadlines
Execute design for manufacturability changes to enhance production efficiency
Create original CAD models and prints for flight and/or tooling components
Lead the on-site design engineering contact for the efficient build of parts and assemblies
Create and maintain build schedules
Resolve and analyze manufacturing discrepancies, while interfacing with the quality team (resolving issues for design, fabrication and assembly)
Participate in design reviews internally and with suppliers and customers
Partner with engineering & production teams to generate ideas, designs, and improvements for current and next-generation vehicles
Source, retain and advise new and experienced vendors from a technical perspective
BASIC QUALIFICATIONS:
Bachelor's degree in aerospace engineering, manufacturing engineering, materials engineering, mechanical engineering or engineering physics
5+ years of professional engineering experience
PREFERRED SKILLS AND EXPERIENCE:
7+ years of professional experience in the field of aerospace/mechanical engineering
7+ years of experience with GD&T concepts
Previous experience working on SpaceX vehicles or builds
Experience with fluid dynamics, finite element, or related computer-based modeling
Experience with large steel structure construction (civil, naval, or mechanical)
Experience leading operation-critical part mechanical design, including basic structures calculations and design considerations
Experience with finite element analysis (FEA) software packages
Process development, facility and line layouts, error-proofing
Experience with Unigraphics NX and Teamcenter CAD and PLM systems
Detailed knowledge of Siemens NC or similar CAD and PLM packages
Prior experience with developing, maintaining and improving welding processes
Strong interpersonal and organizational skills
ADDITIONAL REQUIREMENTS:
Flight hardware typically is built in tight quarters and physical dexterity is required
Ability to perform job duties that require standing, kneeling, crouching, twisting upper body, working in cramped positions in small openings and climbing hand over hand
Typically exposed to work in extreme outdoor environments – heat, cold, rain
Work performed in an environment requiring exposure to fumes, odors, and noise
Schedule varies depending on site operational needs; flexibility required
Flexibility to travel to remote build sites, up to 15%
Ability to pass Air Force background checks for Cape Canaveral and Vandenberg
COMPENSATION AND BENEFITS:
Pay range:
Starship Engineer/Senior: $125,000.00 - $175,000.00/per year
Your actual level and base salary will be determined on a case-by-case basis and may vary based on the following considerations: job-related knowledge and skills, education, and experience.

Base salary is just one part of your total rewards package at SpaceX. You may also be eligible for long-term incentives, in the form of company stock, stock options, or long-term cash awards, as well as potential discretionary bonuses and the ability to purchase additional stock at a discount through an Employee Stock Purchase Plan. You will also receive access to comprehensive medical, vision, and dental coverage, access to a 401(k) retirement plan, short and long-term disability insurance, life insurance, paid parental leave, and various other discounts and perks. You may also accrue 3 weeks of paid vacation and will be eligible for 10 or more paid holidays per year. Exempt employees are eligible for 5 days of sick leave per year.
ITAR REQUIREMENTS:
To conform to U.S. Government export regulations, applicant must be a (i) U.S. citizen or national, (ii) U.S. lawful, permanent resident (aka green card holder), (iii) Refugee under 8 U.S.C. § 1157, or (iv) Asylee under 8 U.S.C. § 1158, or be eligible to obtain the required authorizations from the U.S. Department of State. Learn more about the ITAR here.
SpaceX is an Equal Opportunity Employer; employment with SpaceX is governed on the basis of merit, competence and qualifications and will not be influenced in any manner by race, color, religion, gender, national origin/ethnicity, veteran status, disability status, age, sexual orientation, gender identity, marital status, mental or physical disability or any other legally protected status.
Applicants wishing to view a copy of SpaceX's Affirmative Action Plan for veterans and individuals with disabilities, or applicants requiring reasonable accommodation to the application/interview process should notify the Human Resources Department at (310) 363-6000.