Integration & Test Engineer (Falcon Stage 1 Integration) - Split Shift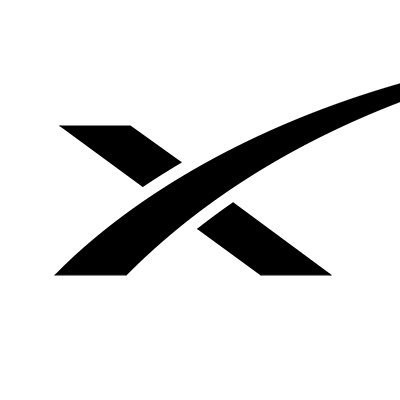 SpaceX
Quality Assurance
hawthorne, ca, usa
Posted on Saturday, June 24, 2023
SpaceX was founded under the belief that a future where humanity is out exploring the stars is fundamentally more exciting than one where we are not. Today SpaceX is actively developing the technologies to make this possible, with the ultimate goal of enabling human life on Mars.
INTEGRATION & TEST ENGINEER (FALCON STAGE 1 INTEGRATION) – SPLIT SHIFT
As an Integration and Test Engineer at SpaceX, you will have the opportunity to utilize your knowledge, experience, and creativity to develop novel solutions at the cutting edge of space technology. You will work on hardware that will deliver satellites into earth orbit, ferry humans to and from the international space station, and ultimately extend humanity's reach beyond Earth and the moon. You will own the relationship between our production and design engineering teams. You will provide input into the design and development of new and existing hardware and take a lead role in developing manufacturing and test processes on our current and next generation vehicles.
RESPONSIBILITIES:
Responsible for overseeing the build and test process for the Falcon launch vehicle and Merlin engines
Develop, qualify, and refine manufacturing processes to bring products from prototype to high-volume production
Work with design engineers to evaluate designs for manufacturability and test requirements, then implement in a rapidly-evolving production environment
Define and create first-of-their-kind standards and practices within industry, driving SpaceX to the forefront of aerospace hardware manufacturability
Interface with other engineers, subject matter experts, and technicians to solve large-scale production challenges
Ideate and implement tooling and test solutions, enabling high quality build of SpaceX hardware
Quickly resolve non-conformances and work with the quality team to implement root cause corrective actions
Identify, plan, and execute capital equipment, machine, and layout upgrades to the meet volume production demand
BASIC QUALIFICATIONS:
Bachelor's degree in engineer or a STEM discipline
1+ years of engineering experience in manufacturing, design or development (collegiate extracurricular engineering projects such as lab projects, Formula SAE, Baja SAE, Design Build Fly team, competitions, or internships qualify)
PREFERRED SKILLS AND EXPERIENCE:
Experience with the building and testing of fluid and/or electrical systems
Experience with the build and test of pneumatic, hydraulic, and structural assemblies
Experience with test equipment (pumps, valves, heaters, instrumentation, data acquisition, and automation)
Experience with scientific computer science languages (Python, MATLAB, or similar)
Experience with fluid and electrical system simulation and automation testing
Experience data reduction and post-processing tools
Mechanical component and/or tooling design and analysis (3D computer-aided design)
Knowledge of metallic manufacturing techniques, processes, and equipment related to machining, welding, drilling, and automation
Experience with process development from R&D to high-volume manufacturing
Experience writing work instructions and procedures for critical aerospace parts
Experience in a production environment within the aerospace industry
ADDITIONAL REQUIREMENTS:
This is a split shift role working from 1:00 PM – 11:00 PM
Willing to work extended hours and/or weekends as needed
This is a hands-on position that may require standing for up to 4 hours a day and working directly with hardware on the floor
ITAR REQUIREMENTS:
To conform to U.S. Government export regulations, applicant must be a (i) U.S. citizen or national, (ii) U.S. lawful, permanent resident (aka green card holder), (iii) Refugee under 8 U.S.C. § 1157, or (iv) Asylee under 8 U.S.C. § 1158, or be eligible to obtain the required authorizations from the U.S. Department of State. Learn more about the ITAR here.
SpaceX is an Equal Opportunity Employer; employment with SpaceX is governed on the basis of merit, competence and qualifications and will not be influenced in any manner by race, color, religion, gender, national origin/ethnicity, veteran status, disability status, age, sexual orientation, gender identity, marital status, mental or physical disability or any other legally protected status.
Applicants wishing to view a copy of SpaceX's Affirmative Action Plan for veterans and individuals with disabilities, or applicants requiring reasonable accommodation to the application/interview process should notify the Human Resources Department at (310) 363-6000.