Starlink Enterprise Integration Specialist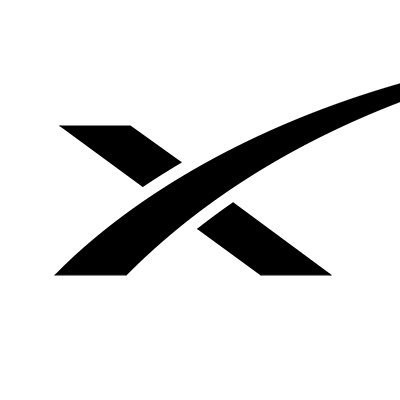 SpaceX
IT
Redmond, WA, USA
Posted on Tuesday, July 11, 2023
SpaceX was founded under the belief that a future where humanity is out exploring the stars is fundamentally more exciting than one where we are not. Today SpaceX is actively developing the technologies to make this possible, with the ultimate goal of enabling human life on Mars.
STARLINK ENTERPRISE INTEGRATION SPECIALIST
As a Starlink Integration Specialist, you will be responsible for executing on a wide variety of assignments, including: hardware assembly, testing, integration and repair of Starlink Enterprise products. This team will be focused on mobility, ground-systems, commercial products, and test equipment. You will work closely with Starlink Enterprise design and certification engineers, as well as FAA and other Enterprise partners. SpaceX is looking to connect a wide variety of customers all around the world, including aviation, marine, mobile customers and more! In this role, you would be directly involved and hands on with accomplishing this mission!
RESPONSIBILITIES:
Install and repair Starlink products for all enterprise systems (Aviation, maritime, automotive, locomotive, ground systems) under strict FAA, Warp and other governing guidelines.
Operate, collect and report data of test findings for a wide variety of tests, including but not limited to: vibration, shock, thermal, RF, load and any other needed testing to meet FAA certification requirements.
Create and document test processes utilizing Test Plan, TestX and Warp related features.
Design, procure and perform mechanical and electrical assembly, activation of mission-specific development and continuous-integration test systems for all of Starlink enterprise platforms.
Travel to remote site locations to collect precise measurements of mechanical, structural and electrical hardware as well as perform remote installations.
Drive troubleshooting of hardware issues in real-time and provide feedback to eliminate repeat issues
Ensure product quality and conformance to specifications
Work closely with development and design engineers, machine shops and external partners on a wide variety of assignments.
BASIC QUALIFICATIONS:
2+ years of experience working on aircraft or with aviation related hardware
2+ years of experience working in electrical or mechanical test environment or performing electrical or mechanical installations.
PREFERRED SKILLS AND EXPERIENCE:
A&P certification
Inspection authorized (IA) certification
Bachelor's degree
Demonstrated ability to read, interpret controlled documentation and processes such as: cable harnesses, wiring diagrams, layout drawings, mechanical drawings, GD&T, assembly procedures/work instructions, schematics, engineering drawings, and parts lists
Hands-on experience performing installation work on aircraft.
Hands-on experience fabricating harnesses, electro-mechanical assemblies, printed circuit board assemblies, and test stations
Excellent attention to detail and an insistence on permanently correcting errors
Electromechanical build processes including iron & hot-air soldering; wire crimping and stripping; machine and hand drilling, shaping, cutting, and joining; 3D plastic printing
Electrical debug tools including multimeter, oscilloscope, spectrum analyzer, network analyze
Experience working in a variety of software environments, applications, and languages including Linux, Windows, Microsoft Office, git, SVN, JIRA, Altium, Mentor PCB, NX, Bash, and Python
ADDITIONAL REQUIREMENTS:
Up to 25% of travel may be required for this role
Must be willing to work extended hours and weekends as needed
Standing for long periods of time, climbing up and down ladders, bending, grasping, sitting, pulling, pushing, stooping, and stretching may be required to perform the functions of this position
Must be able to lift up to 25lbs. unassisted
COMPENSATION AND BENEFITS:
Pay range:
Starlink Enterprise Integration Specialist/Level 1: $32.00 - $40.00/hour
Starlink Enterprise Integration Specialist/Level 2: $36.00 - $45.00/hour
Starlink Enterprise Integration Specialist/Level 3: $40.00 - $50.00/hour
Your actual level and base salary will be determined on a case-by-case basis and may vary based on the following considerations: job-related knowledge and skills, education, and experience.
Base salary is just one part of your total rewards package at SpaceX. You may also be eligible for long-term incentives, in the form of company stock, stock options, or long-term cash awards, as well as potential discretionary bonuses and the ability to purchase additional stock at a discount through an Employee Stock Purchase Plan. You will also receive access to comprehensive medical, vision, and dental coverage, access to a 401(k) retirement plan, short and long-term disability insurance, life insurance, paid parental leave, and various other discounts and perks. You may also accrue 3 weeks of paid vacation and will be eligible for 10 or more paid holidays per year. Non-exempt Washington employees are eligible for sick leave in accordance with Washington's Sick Leave policies.
ITAR REQUIREMENTS:
To conform to U.S. Government export regulations, applicant must be a (i) U.S. citizen or national, (ii) U.S. lawful, permanent resident (aka green card holder), (iii) Refugee under 8 U.S.C. § 1157, or (iv) Asylee under 8 U.S.C. § 1158, or be eligible to obtain the required authorizations from the U.S. Department of State. Learn more about the ITAR here.
SpaceX is an Equal Opportunity Employer; employment with SpaceX is governed on the basis of merit, competence and qualifications and will not be influenced in any manner by race, color, religion, gender, national origin/ethnicity, veteran status, disability status, age, sexual orientation, gender identity, marital status, mental or physical disability or any other legally protected status.
Applicants wishing to view a copy of SpaceX's Affirmative Action Plan for veterans and individuals with disabilities, or applicants requiring reasonable accommodation to the application/interview process should notify the Human Resources Department at (310) 363-6000.