Launch Pad Technician - Weekend Shifts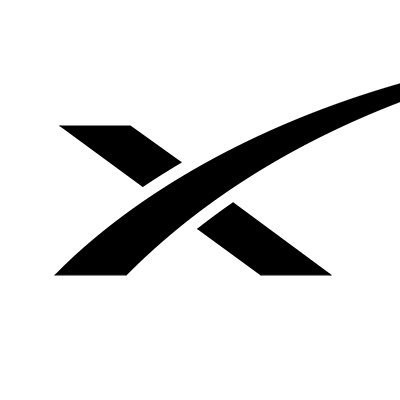 SpaceX
Cape Canaveral, FL, USA
Posted on Tuesday, July 25, 2023
SpaceX was founded under the belief that a future where humanity is out exploring the stars is fundamentally more exciting than one where we are not. Today SpaceX is actively developing the technologies to make this possible, with the ultimate goal of enabling human life on Mars.
LAUNCH PAD TECHNICIAN - WEEKEND SHIFTS
RESPONSIBILITIES:
Perform daily scheduled preventative maintenance or repairs of launch critical systems and components
Provide feedback to leadership and engineering about launch pad systems and components
Troubleshoot issues found during maintenance inspections of fluid and mechanical systems
Follow standard practices and procedures needed to perform daily tasks
Operate heavy machinery including forklifts and aerial platforms
Work with a team of technicians to ensure every system is maintained with the highest level of quality to support 100% successful launch of a multi-million dollar launch vehicle
Assist other technicians during launches with vehicle roll out, launch procedures, and post launch securing
Assist fluids technicians during post launch pad refurbishments and modifications
BASIC QUALIFICATIONS:
High school diploma or equivalency certificate
2+ years of experience using power tools in a professional capacity
PREFERRED SKILLS AND EXPERIENCE:
Associate degree in aerospace technology or equivalent area of study
1+ year(s) of experience working with high pressure pneumatic and/or hydraulic systems
Previous professional experience working at a rocket launch facility and supporting launch campaigns
Previous professional experience maintaining and troubleshooting complex fluid and mechanical systems
Ability to read, understand and follow detailed schematics, drawings, and instructions
Ability to utilize precision measuring instruments
Knowledge of different fittings such as natural pipe thread (NPT)
Intermediate skill level using Microsoft Office (Excel, Word, Power Point, Outlook)
Ability to rapidly change roles/responsibilities while working in a high-paced, challenging work environment
ADDITIONAL REQUIREMENTS:
Ability to pass Space Force background check for Cape Canaveral
Ability to work one of the following shifts


Sat-Tues 6:00am - 6:00pm
Thurs-Sun 6:00pm - 6:00am
Tues-Sat 4:00pm - 2:30am

Ability to work at elevated heights
Flexibility in work schedule, supporting all shifts/overtime, as necessary, to support business needs
Candidate must be willing to work various shift schedules and overtime
Physical effort including standing, lifting and carrying moderately heavy materials or equipment (up to 30 lbs)
Typically exposed to work in extreme outdoor environments – heat, cold, rain
Work occasionally performed in an environment requiring exposure to fumes, odors, and noise
COMPENSATION AND BENEFITS:
Pay range:
Launch Pad Technician/Level 1: $20.00 - $27.00/hour
Launch Pad Technician/Level 2: $25.00 - $32.50/hour
Launch Pad Technician/Level 3: $30.00 - $38.00/hour
Your actual level and base salary will be determined on a case-by-case basis and may vary based on the following considerations: job-related knowledge and skills, education, and experience.
Base salary is just one part of your total rewards package at SpaceX. You may also be eligible for long-term incentives, in the form of company stock, stock options, or long-term cash awards, as well as potential discretionary bonuses and the ability to purchase additional stock at a discount through an Employee Stock Purchase Plan. You will also receive access to comprehensive medical, vision, and dental coverage, access to a 401(k) retirement plan, short and long-term disability insurance, life insurance, paid parental leave, and various other discounts and perks. You may also accrue 3 weeks of paid vacation and will be eligible for 10 or more paid holidays per year.
ITAR REQUIREMENTS:
To conform to U.S. Government export regulations, applicant must be a (i) U.S. citizen or national, (ii) U.S. lawful, permanent resident (aka green card holder), (iii) Refugee under 8 U.S.C. § 1157, or (iv) Asylee under 8 U.S.C. § 1158, or be eligible to obtain the required authorizations from the U.S. Department of State. Learn more about the ITAR here.
SpaceX is an Equal Opportunity Employer; employment with SpaceX is governed on the basis of merit, competence and qualifications and will not be influenced in any manner by race, color, religion, gender, national origin/ethnicity, veteran status, disability status, age, sexual orientation, gender identity, marital status, mental or physical disability or any other legally protected status.
Applicants wishing to view a copy of SpaceX's Affirmative Action Plan for veterans and individuals with disabilities, or applicants requiring reasonable accommodation to the application/interview process should notify the Human Resources Department at (310) 363-6000.