Operations Engineer, Propellant & Launch (Starship)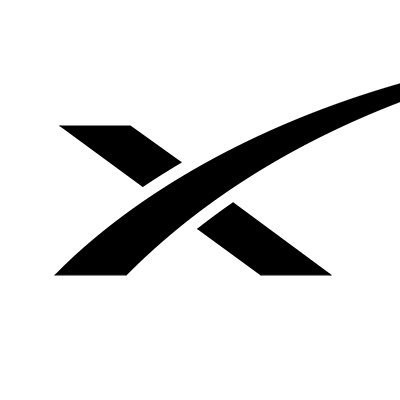 SpaceX
Operations
Texas, USA
Posted on Tuesday, August 1, 2023
SpaceX was founded under the belief that a future where humanity is out exploring the stars is fundamentally more exciting than one where we are not. Today SpaceX is actively developing the technologies to make this possible, with the ultimate goal of enabling human life on Mars.
OPERATIONS ENGINEER, PROPELLANT (STARSHIP)
The operations engineering team supports launch operations through strategic planning, optimization of processes, and alignment of resources to tasks. We are looking for engineers to lead cross-functional and multi-disciplinary teams that optimize production, test, launch, and recovery operations in a fast-paced environment. We are seeking emerging leaders who can join teams and apply principles of operations engineering, operations research, industrial engineering, and data science to complex optimization and simulation problems. We are searching for qualified engineers who can conduct complex problem analysis, and steer strategic decisions.
RESPONSIBILITIES:
Manage sitewide propellant strategy – short term demand and long-term business strategy to hit launch rate
Develop tools to analyze short/long term risks and trends to inform the launch manifest & drive upstream targets
Minimize the amount of personal, team, and cross-department effort in planning, executing, and forecasting propellant management activities affecting launch rate
Be liaison between supply chain, engineering, and operations to manage propellant demand & supply to meet program goals
Implement hardware changes, process improvements, and automation as needed to improve schedule + cost + efficiency
Capture best practices of production systems, and manage organizational knowledge and lessons-learned
BASIC QUALIFICATIONS:
Bachelor's degree in an engineering discipline
1+ years of experience in using Excel, SQL, or Python/R for analysis or modeling dynamic systems
1+ years of hands-on engineering experience (full time positions, internships, leading contributor in club/extra-curricular activities qualifies)
PREFERRED SKILLS AND EXPERIENCE:
Proficiency with statistics, data analysis, cost/benefit analysis, and visualization
Experience with CAD software, Power BI, and discrete event modeling tools
Experience with design & fluids systems
Experience with inventory, production, and capacity planning (including MRP/ERP systems)
Experience as an industrial, operations, process or manufacturing engineer in a developmental manufacturing environment
Experience with lean, six sigma, and related production principles
Experience or education in management science and engineering, operations engineering, operations research, or industrial engineering
Experience as a contributor to multi-disciplinary and cross-functional teams
Ability to work in fast-paced, high stress environments
Excellent written and communication skills
ADDITIONAL REQUIREMENTS:
Must be available for all shifts, extended hours, and weekends as needed; flexibility required
Able to travel to other SpaceX facilities as needed
Physical effort including sitting or standing for extended periods of time, lifting and carrying weight such as materials or equipment (up to 25 lbs. unassisted)
Ability to pass Air Force background check for Cape Canaveral or Vandenberg Air Force Base
This position is based in Starbase, TX (Brownsville, TX) and will require relocation
COMPENSATION AND BENEFITS:
Pay range:
Operations Engineer/Level I: $95,000.00 - $115,000.00/per year
Operations Engineer/Level II: $110,000.00 - $130,000.00/per year
Your actual level and base salary will be determined on a case-by-case basis and may vary based on the following considerations: job-related knowledge and skills, education, and experience.

Base salary is just one part of your total rewards package at SpaceX. You may also be eligible for long-term incentives, in the form of company stock, stock options, or long-term cash awards, as well as potential discretionary bonuses and the ability to purchase additional stock at a discount through an Employee Stock Purchase Plan. You will also receive access to comprehensive medical, vision, and dental coverage, access to a 401(k) retirement plan, short & long-term disability insurance, life insurance, paid parental leave, and various other discounts and perks. You may also accrue 3 weeks of paid vacation & will be eligible for 10 or more paid holidays per year. Exempt employees are eligible for 5 days of sick leave per year.
ITAR REQUIREMENTS:
To conform to U.S. Government export regulations, applicant must be a (i) U.S. citizen or national, (ii) U.S. lawful, permanent resident (aka green card holder), (iii) Refugee under 8 U.S.C. § 1157, or (iv) Asylee under 8 U.S.C. § 1158, or be eligible to obtain the required authorizations from the U.S. Department of State. Learn more about the ITAR here.
SpaceX is an Equal Opportunity Employer; employment with SpaceX is governed on the basis of merit, competence and qualifications and will not be influenced in any manner by race, color, religion, gender, national origin/ethnicity, veteran status, disability status, age, sexual orientation, gender identity, marital status, mental or physical disability or any other legally protected status.
Applicants wishing to view a copy of SpaceX's Affirmative Action Plan for veterans and individuals with disabilities, or applicants requiring reasonable accommodation to the application/interview process should notify the Human Resources Department at (310) 363-6000.