Global Supply Manager (Starship)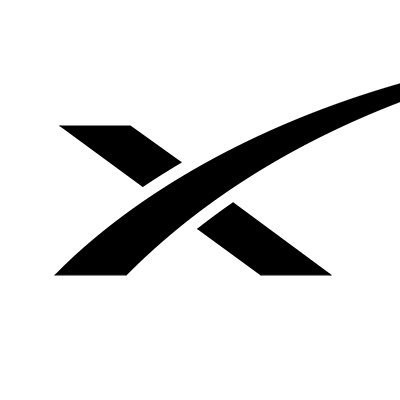 SpaceX
hawthorne, ca, usa
Posted on Thursday, August 3, 2023
SpaceX was founded under the belief that a future where humanity is out exploring the stars is fundamentally more exciting than one where we are not. Today SpaceX is actively developing the technologies to make this possible, with the ultimate goal of enabling human life on Mars.
GLOBAL SUPPLY MANAGER (STARSHIP)
SpaceX demands a new type of supply chain. We require our suppliers to provide premium quality with rapidly evolving designs at increasingly ambitious volumes, rates and costs. We are actively looking for candidates who possess comprehensive experience with negotiating strategic relationships with manufacturing vendors and driving cost out and have unrelenting motivation to enable suppliers for success. This position will support our Starship program and requires a combination of proven leadership, creativity, and persistence.
The functions within the department include procurement, planning and fulfillment, supplier development and quality, logistics and inventory. Starship supply chain plays a key role in enabling SpaceX to meet ambitious growth targets and greatly contributes to the efforts of making humanity a multi-planetary species. The ideal candidate will have a broad understanding of raw materials, sheet metal forming, machining and assembly.
RESPONSIBILITIES:
Manage the supply base supporting critical commodities and categories for Starship with an emphasis on build to print aerospace components including, but not limited to, sheet metal forming, machined components and mechanical assemblies
Continuously develop commodity expertise in regards to new market trends
Develop and execute a cost management strategy across the Starship supply chain by driving strategic sourcing as well as raw material long term proposals and cost agreements with mills and distributors
Show initiative in developing new methods or processes to ensure the highest quality product and efficient methods utilized
Evaluate technical feasibility of work content and understand suppliers' technical capabilities and limitations. Inform DFM discussions based on vendor feedback
Own spend limits by vendor based on capacity, quality, and on-time delivery
Administer large contracts and independently negotiate with suppliers' contract terminology, pricing, technical requirements, scope and terms involving responsibility, liability, indemnification, intellectual property, and export compliance
Ensure partners are prepared to support prototype builds with appropriate equipment and material to ensure successful product development, ramp up, and production
Conduct comprehensive supplier analysis to inform 'make vs. buy' decisions, down select an optimal sourcing plan taking short term NPI requirements and long term production rates, technology replacement, price trend, market, industry position, and risk assessments into account
Present value propositions to SpaceX management, including those related to contract award, cost reviews, cost reduction strategies, and critical supply issues. Manage cost aggressively to ensure adherence to project-specific budgets, forecasts, and develop should-cost models for competitive cost analysis
Develop clear technology and commodity roadmaps for current commodity, product, and vertical as they relate to future SpaceX programs
Develop and maintain strong relationships across disciplines and multiple levels of management
Manage supply base from concept to end of life to ensure continuity of supply (COS) with the right materials driving plan in place and on time delivery
Create POs, on-time delivery of materials for both internal and external operations, invoice resolution, while meeting company quality requirements and cost targets
Advise buyers and planners on strategies and tactics to ensure their success and development
BASIC QUALIFICATIONS:
Advanced degree and 4+ years of experience working in one or more of the following; or bachelor's degree and 6+ years of experience working in one or more of the following; or 10+ years of experience working in one or more of the following:

Engineering
Purchasing
Contract negotiation
Material or production planning
Operations or supply chain management
Material cost control
Master production scheduling
PREFERRED SKILLS AND EXPERIENCE:
Ability to manage existing external supply chain and suppliers both domestic and globally
Vast experience within a commodity (technical procurement, product development, NPI, manufacturing and negotiating high volume products)
Ability to influence others with negotiation skills
Proven track record of taking ownership and successfully negotiating preferred pricing to drive results
Exceptional analytical, problem solving, and organizational skills
Effective written, verbal, and presentation communication skills
Detail-oriented, self-motivated, and able to respond quickly to a fast-moving and ever-changing environment
Ability to conduct all activities with the highest level of integrity
Experience reading drawings and blueprints
Technical knowledge in a commodity (e.g. composites raw material, composite component manufacturing, machining, avionics, soft goods etc.)
Experience in sourcing from a global supply base using various contractual models
ADDITIONAL REQUIREMENTS:
Must be able to travel - up to 50% work week travel may be required, including international travel
Must be able to work extended hours and/or weekends as needed to meet major milestones
This position is based in Hawthorne, CA and requires being onsite - remote work not considered
COMPENSATION AND BENEFITS:
Pay Range:
Global Supply Manager: $125,000.00 - $180,000.00/per year
Your actual level and base salary will be determined on a case-by-case basis and may vary based on the following considerations: job-related knowledge and skills, education, and experience.
Base salary is just one part of your total rewards package at SpaceX. You may also be eligible for long-term incentives, in the form of company stock, stock options, or long-term cash awards, as well as potential discretionary bonuses and the ability to purchase additional stock at a discount through an Employee Stock Purchase Plan. You will also receive access to comprehensive medical, vision, and dental coverage, access to a 401(k) retirement plan, short & long-term disability insurance, life insurance, paid parental leave, and various other discounts and perks. You may also accrue 3 weeks of paid vacation & will be eligible for 10 or more paid holidays per year. Exempt employees are eligible for 5 days of sick leave per year.
ITAR REQUIREMENTS:
To conform to U.S. Government export regulations, applicant must be a (i) U.S. citizen or national, (ii) U.S. lawful, permanent resident (aka green card holder), (iii) Refugee under 8 U.S.C. § 1157, or (iv) Asylee under 8 U.S.C. § 1158, or be eligible to obtain the required authorizations from the U.S. Department of State. Learn more about the ITAR here.
SpaceX is an Equal Opportunity Employer; employment with SpaceX is governed on the basis of merit, competence and qualifications and will not be influenced in any manner by race, color, religion, gender, national origin/ethnicity, veteran status, disability status, age, sexual orientation, gender identity, marital status, mental or physical disability or any other legally protected status.
Applicants wishing to view a copy of SpaceX's Affirmative Action Plan for veterans and individuals with disabilities, or applicants requiring reasonable accommodation to the application/interview process should notify the Human Resources Department at (310) 363-6000.