Development Test Technician (Instrumentation and Controls) - Level 4/5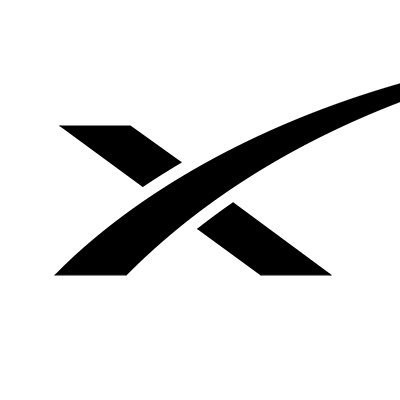 SpaceX
McGregor, TX, USA
Posted on Tuesday, August 15, 2023
SpaceX was founded under the belief that a future where humanity is out exploring the stars is fundamentally more exciting than one where we are not. Today SpaceX is actively developing the technologies to make this possible, with the ultimate goal of enabling human life on Mars.
DEVELOPMENT TEST TECHNICIAN (INSTRUMENTATION AND CONTROLS) - LEVEL 4/5
This position is a Development Test Technician (Electrical) for the McGregor Development Test team. Although this role is primarily responsible for the electrical instrumentation and control aspects of testing operations, the Development Test Technician is a highly multidisciplinary individual who will be tasked with a wide variety of test article preparation, test equipment fabrication, electrical commissioning and test operations work in support of the SpaceX mission. The team consists of technicians and engineers working closely together to builds mechanical and fluid assemblies, modifies and integrates test articles, builds data and control systems, and supports testing operations.
The ideal candidate is highly skilled with mechanical and electrical disciplines, hands-on, flexible, a quick learner, works well in a fast-paced environment, and possesses a can-do attitude.
RESPONSIBILITIES:
Install instrumentation, build and route harnessing, troubleshoot instrumentation and wiring issues
Build and modify data and control systems; ranging from small mobile DAQs to large data and control infrastructure for test stands with thousands of channels
Maintain, calibrate, configure, monitor, test, troubleshoot, install, and repair instrumentation, process controls, data acquisition systems, and electrical systems
Build, modify, and troubleshoot new or existing test equipment which ranges from fluid systems, mechanical assemblies, data and control systems, and instrumentation
Assemble, modify, and inspect test articles; including structural fabrication (precision drilling, doublers, brackets, blending, painting, bonding, etc.), leak detection, non-destructive testing, instrumentation installation (strain gages)
Participate in rigging and crane operations for test equipment and test articles; including hangar bridge cranes and mobile crane lifts
Participate in test operations, including configuration of high pressure, hazardous, and cryogenic fluid systems, connecting hydraulic actuators and instrumentation, controlling hazardous areas, troubleshooting instrumentation and test hardware, and monitoring test video and data
Fabricate high-pressure fluid panels, plumbing, and hydraulic manifolds; including tube fabrication and routing, cleaning, proofing, and activating
Build, operate, and troubleshoot hydraulic systems; including pumps, actuators, servos, winches, etc.
BASIC QUALIFICATIONS:
High school diploma or equivalency certificate
7+ years of experience with one of more of the following instrumentation: strain gages, load cells, temperature sensors, deflection gages, accelerometers, or pressure transducers,
7+ years of experience working with data and control systems, troubleshooting mechanical systems/high pressure fluid systems, or performing test operations
PREFERRED SKILLS AND EXPERIENCE:
Experience with aerospace or military grade harness fabrication
Knowledge in data acquisition and controls concepts, hardware, and interfacing (National Instruments PXI / cSeries and PLC)
Experience with fabrication of data and control systems (junction boxes, rack mount hardware, etc.)
Experience with electrical tools (oscilloscopes, multimeters, soldering irons, crimpers, strippers, etc.)
Experience with component and system level troubleshooting skills and the ability to logically solve instrumentation system problems and determine corrective action
Experience with DC power supplies, distribution, DC-DC convertors; UPS
Experience with analog and digital instrumentation (load cells, pressure transducers, strain gauges, RTDs, TCs, encoders, deflection gages, LVDTs, accelerometers, IMUs)
Ability to work and communicate (verbally and written) effectively in a team environment
Ability to rapidly change roles, responsibilities, and learn new skills while working in a high-paced and challenging work environment
Associate's degree in an engineering, mechanical, electrical systems, or other related field
A&P License
Computer skills, including experience using Microsoft Office, TeamCenter, NX
Experience reading / interpreting planning documents, schematics, wiring diagrams, specifications, drawings, manuals, blueprints, and engineering sketches
Experience with ground support equipment fabrication or modification in aerospace industry
Experience with rigging, cranes, and lift operations
Experience with aerospace testing (propulsion, structural, etc.)
Experience in airframe structural repair
Experience with hydraulic plumbing repair/fabrication
Experience with nondestructive inspection equipment and techniques
Experience with precision measuring instruments / equipment
Knowledge of various fittings (NPT, MS, AN, Swagelok, medium pressure)
Knowledge of various fasteners (hi-lok, rivets, NAS, MS, SAE Grade 5 / 8, locking inserts, locking nuts, super bolts, etc.)
ADDITIONAL REQUIREMENTS:
Valid driver's license
Flight hardware typically is built in tight quarters and physical dexterity is necessary to preform job functions
The ability to lift heavy objects is required in this position (up to 25lbs unassisted)
Must be able to work at elevated heights
Must be able to work in extreme outdoor environments – heat, cold, rain, etc.
Must be able to work in an environment requiring exposure to fumes, odors, and noise including hazardous environments
Must be able to work in elevated PPE, to include supplied air respirators and chemical resistant self-encapsulating suits
COMPENSATION AND BENEFITS:
Pay range:
Development Test Technician/Level 4: $33.00/hour
Development Test Technician/Level 5: $38.00 - $48.00/hour

Your actual level and base salary will be determined on a case-by-case basis and may vary based on the following considerations: job-related knowledge and skills, education, and experience.
Base salary is just one part of your total rewards package at SpaceX. You may also be eligible for long-term incentives, in the form of company stock, stock options, or long-term cash awards, as well as potential discretionary bonuses and the ability to purchase additional stock at a discount through an Employee Stock Purchase Plan. You will also receive access to comprehensive medical, vision, and dental coverage, access to a 401(k) retirement plan, short and long-term disability insurance, life insurance, paid parental leave, and various other discounts and perks. You may also accrue 3 weeks of paid vacation and will be eligible for 10 or more paid holidays per year.
ITAR REQUIREMENTS:
To conform to U.S. Government export regulations, applicant must be a (i) U.S. citizen or national, (ii) U.S. lawful, permanent resident (aka green card holder), (iii) Refugee under 8 U.S.C. § 1157, or (iv) Asylee under 8 U.S.C. § 1158, or be eligible to obtain the required authorizations from the U.S. Department of State. Learn more about the ITAR here.
SpaceX is an Equal Opportunity Employer; employment with SpaceX is governed on the basis of merit, competence and qualifications and will not be influenced in any manner by race, color, religion, gender, national origin/ethnicity, veteran status, disability status, age, sexual orientation, gender identity, marital status, mental or physical disability or any other legally protected status.
Applicants wishing to view a copy of SpaceX's Affirmative Action Plan for veterans and individuals with disabilities, or applicants requiring reasonable accommodation to the application/interview process should notify the Human Resources Department at (310) 363-6000.