Launch Engineer, Fluid Systems (Launch Pads)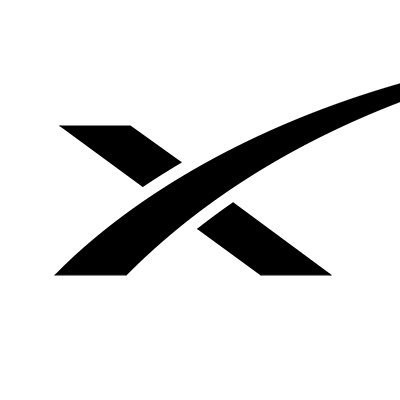 SpaceX
Cape Canaveral, FL, USA
Posted on Friday, August 18, 2023
SpaceX was founded under the belief that a future where humanity is out exploring the stars is fundamentally more exciting than one where we are not. Today SpaceX is actively developing the technologies to make this possible, with the ultimate goal of enabling human life on Mars.
LAUNCH ENGINEER, FLUID SYSTEMS (LAUNCH PADS)
SpaceX is currently seeking an individual to join the Launch Pad Engineering Team in Cape Canaveral, FL. As a member of the Launch Pad Engineering Team, you will have the opportunity to utilize your multi-disciplinary knowledge, experience, and creativity to develop solutions to Launch Pad Operations with the goal of maximizing efficiency without sacrificing safety or reliability.
While preparing the pads for launch, you will be responsible for ensuring all aspects of Launch Pad GSE (ground support equipment) have been properly inspected, configured, and tested to support Falcon 9 and Falcon Heavy interface requirements. During integrated Launch Operations, you will be responsible for leading a team of technicians on the pads through operational procedures resulting in successful, on-time launches.
RESPONSIBILITIES:
Serve as the responsible engineer for one or multiple launch pad fluid systems including compressible, incompressible, and/or cryogenic fluid systems

Utilize knowledge of heat transfer, thermodynamics, fluid dynamics, controls, and instrumentation to troubleshoot issues present in various launch pad systems
Work with, and direct, a skilled technician workforce to carry out troubleshooting, maintenance activities, upgrades, and operational procedures
Contribute to the development and improvement of the functional automation relating to the fluid system(s) for which you are responsible
Identify and implement upgrades to launch pad hardware, software, and procedures – drive continuous improvement in these areas by interfacing regularly with various teams across SpaceX
Develop and perform post launch data review for your respective system(s), both automated and manual
Serve as the lead engineer for the pads during refurbishment and launch operations
Represent SpaceX by presenting certification packages and engineering data to U.S. government agencies including NASA, US Space Force and others
BASIC QUALIFICATIONS:
Bachelor's degree in mechanical engineering, aerospace engineering, chemical engineering, physics, computer science, or other engineering discipline
1+ years of professional experience working with fluid, mechanical, or low voltage electrical systems
PREFERRED SKILLS AND EXPERIENCE:
Experience working at a rocket launch/test facility and supporting launch/test campaigns
Experience using and troubleshooting control systems for remote operations and instrumentation feedback
Experience using CAESAR II or similar pipe stress analysis programs
Experience using SOLIDWORKS, Siemens NX, or similar CAD software
Experience using python or other programming languages for data review and analysis
Experience testing and operating with or around hazardous systems (high pressure, high energy, hazardous gases & fluids, etc.)
Familiarity with instrumentation and control components (pressure transducers, thermocouples, RTDs, strain gauges, accelerometers, flow meters, load cells, relays, solenoid, pneumatic valves)
Knowledge of engineering standards and best practices such as ASME B31.3, ASME BPV Code Section VIII, and AFSPCMAN 91-710
Ability to prioritize and execute tasks in a high-pressure, fast paced environment
Strong communication and presentation skills
Strong work ethic and drive to for constant improvement balanced with the ability to work effectively in a team environment
ADDITIONAL REQUIREMENTS:
Must be willing to work weekends and night shifts as needed
Must be willing to travel to other launch sites in support of operational activities and launches; travel requirement is up to 15%
Ability to pass Air Force background checks for Cape Canaveral and Vandenberg
COMPENSATION & BENEFITS:
Pay range:
Launch Engineer, Fluid Systems/Level I: $95,000.00 - $115,000.00/per year
Launch Engineer, Fluid Systems/Level II: $110,000.00 - $130,000.00/per year

Your actual level and base salary will be determined on a case-by-case basis and may vary based on the following considerations: job-related knowledge and skills, education, and experience.
Base salary is just one part of your total rewards package at SpaceX. You may also be eligible for long-term incentives, in the form of company stock, stock options, or long-term cash awards, as well as potential discretionary bonuses and the ability to purchase additional stock at a discount through an Employee Stock Purchase Plan. You will also receive access to comprehensive medical, vision, and dental coverage, access to a 401(k) retirement plan, short & long-term disability insurance, life insurance, paid parental leave, and various other discounts and perks. You may also accrue 3 weeks of paid vacation & will be eligible for 10 or more paid holidays per year. Exempt employees are eligible for 5 days of sick leave per year.
ITAR REQUIREMENTS:
To conform to U.S. Government export regulations, applicant must be a (i) U.S. citizen or national, (ii) U.S. lawful, permanent resident (aka green card holder), (iii) Refugee under 8 U.S.C. § 1157, or (iv) Asylee under 8 U.S.C. § 1158, or be eligible to obtain the required authorizations from the U.S. Department of State. Learn more about the ITAR here.
SpaceX is an Equal Opportunity Employer; employment with SpaceX is governed on the basis of merit, competence and qualifications and will not be influenced in any manner by race, color, religion, gender, national origin/ethnicity, veteran status, disability status, age, sexual orientation, gender identity, marital status, mental or physical disability or any other legally protected status.
Applicants wishing to view a copy of SpaceX's Affirmative Action Plan for veterans and individuals with disabilities, or applicants requiring reasonable accommodation to the application/interview process should notify the Human Resources Department at (310) 363-6000.