Sr. Manager, IT Systems Engineering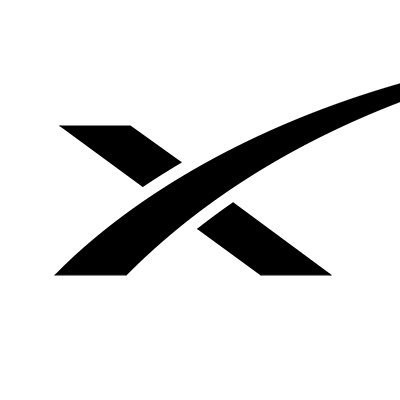 SpaceX
Software Engineering, IT
hawthorne, ca, usa
Posted on Friday, August 18, 2023
SpaceX was founded under the belief that a future where humanity is out exploring the stars is fundamentally more exciting than one where we are not. Today SpaceX is actively developing the technologies to make this possible, with the ultimate goal of enabling human life on Mars.
SR. MANAGER, IT SYSTEMS ENGINEERING
SpaceX is looking for an experienced senior manager of IT systems engineering. This role will encompass leading and managing many IT Engineering teams dedicated to Windows, Linux, Network, Network Security, Virtualization and Data Center operations. Candidates must have experience working in organizations capable of meeting the demanding needs of "high caliber engineers" while also supporting critical operations such as launch and mission operations and 24x7 manufacturing operations. The ideal candidate will be flexible and flourish in a fast paced, always changing and challenging environment. Candidate should be a self-starter and have excellent motivation, leadership, and ingenuity to excel at this position.
RESPONSIBILITIES:
Define requirements, perform research, evaluate vendors/solutions, design/implement solutions, and provide ongoing support for all technologies in scope. Provide simple but effective scalability, performance, and reliability.
Drive consistent standardized solutions across SpaceX for all software, configurations, and processes.
Implement tools and processes for efficient and effective operational management of the environment -- change management, monitoring, alerting, incident handling, customer request handling, etc.
Apply security-minded decision making processes and maintain strong attention to details.
Define, manage, and execute on a roadmap of projects that continues to raise the bar through implementing innovative technology, tools, automation, and processes with a team of engineers and administrators.
Interact with internal customers to provide solutions and resolve problems in a timely and proactive manner. Serve as a primary liaison from IT to customers.
Be involved, advise and participate in the technical decisions of the teams they oversee.
Actively participate in crises as they arise, applying a strong sense of ownership and maintaining appropriate communication with stakeholders.
BASIC QUALIFICATIONS:
Bachelor's degree in a STEM discipline and 5+ years of IT systems engineering OR 7+ years of IT systems engineering experience.
4+ years of experience in IT management.
Professional experience with configuration management tools and concepts.
PREFERRED SKILLS AND EXPERIENCE:
Experience organizing and leading teams of IT engineers, of varying size and scope, toward common goals.
Expertise in creating repeatable, reliable, scalable systems architectures, with high availability, fault tolerance, performance tuning, monitoring, and statistics/metrics collection.
Experience with configuration management, provisioning, infrastructure as code, and other DevOps concepts and tools.
Must be operationally minded and drive for the highest uptime of systems.
Experience owning all aspects of corporate IT engineering teams in a distributed enterprise environment.
Networking experience in IPv4, switching, routing, firewalls and HA architecture.
Must be comfortable working with mission critical and sensitive systems, with a sense of urgency appropriate to the responsibilities.
Excellent verbal and written communications skills with the ability to communicate with internal/external customers, vendors, management etc. in both formal and informal situations.
ADDITIONAL REQUIREMENTS:
Ability to pass Air Force background checks for Cape Canaveral and Vandenberg
Ability to travel (<25%) to other SpaceX sites
Willing to work overtime and weekends as needed
Ability to lift 25 lbs. unassisted
COMPENSATION AND BENEFITS:
Pay Range:
Sr. Manager, IT Systems Engineering: $175,000.00 - $230,000.00/per year
Your actual level and base salary will be determined on a case-by-case basis and may vary based on the following considerations: job-related knowledge and skills, education, and experience.
Base salary is just one part of your total rewards package at SpaceX. You may also be eligible for long-term incentives, in the form of company stock, stock options, or long-term cash awards, as well as potential discretionary bonuses and the ability to purchase additional stock at a discount through an Employee Stock Purchase Plan. You will also receive access to comprehensive medical, vision, and dental coverage, access to a 401(k) retirement plan, short and long-term disability insurance, life insurance, paid parental leave, and various other discounts and perks. You may also accrue 3 weeks of paid vacation and will be eligible for 10 or more paid holidays per year. Exempt employees are eligible for 5 days of sick leave per year.
ITAR REQUIREMENTS:
To conform to U.S. Government export regulations, applicant must be a (i) U.S. citizen or national, (ii) U.S. lawful, permanent resident (aka green card holder), (iii) Refugee under 8 U.S.C. § 1157, or (iv) Asylee under 8 U.S.C. § 1158, or be eligible to obtain the required authorizations from the U.S. Department of State. Learn more about the ITAR here.
SpaceX is an Equal Opportunity Employer; employment with SpaceX is governed on the basis of merit, competence and qualifications and will not be influenced in any manner by race, color, religion, gender, national origin/ethnicity, veteran status, disability status, age, sexual orientation, gender identity, marital status, mental or physical disability or any other legally protected status.
Applicants wishing to view a copy of SpaceX's Affirmative Action Plan for veterans and individuals with disabilities, or applicants requiring reasonable accommodation to the application/interview process should notify the Human Resources Department at (310) 363-6000.