Environmental Health & Safety Specialist (West Coast Recovery)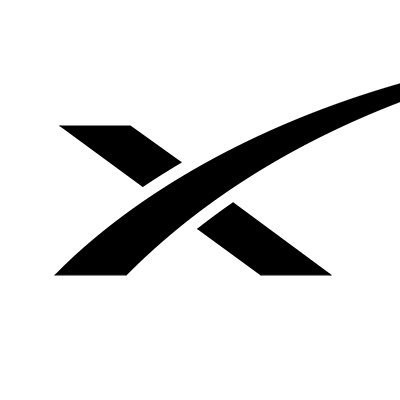 SpaceX
hawthorne, ca, usa
Posted on Thursday, August 24, 2023
SpaceX was founded under the belief that a future where humanity is out exploring the stars is fundamentally more exciting than one where we are not. Today SpaceX is actively developing the technologies to make this possible, with the ultimate goal of enabling human life on Mars.
ENVIRONMENTAL HEALTH & SAFETY SPECIALIST (PARAMEDIC)
The Environmental Health & Safety Specialists will be responsible for regulatory requirements relating to Occupational Safety and Health Administration (OSHA), Resource Conservation and Recovery Act (RCRA), Environmental Protection Agency (EPA), and The Department of Transportation (DOT) requirements. They will work with engineers and technicians daily to ensure our launch facility meets all environmental, health, and safety objectives.
RESPONSIBILITIES:
Recognize requirements and ensure compliance to safety programs and standards including: hazard communication, slip/trip/falls, fall protection, confined space, hot work, respiratory protection, lockout/tag-out (LOTO), machine guarding, power & hand-held tools, electrical, emergency shower and eyewash, and chemical management
Experience with use of and training for scaffolding, cranes, forklifts, boom & scissor lifts, lifting straps/slings, and fall protection equipment
Conduct respiratory training and fit tests
Identify work place safety hazards and conditions for job-related tasks
Create and maintain job hazard analyses and personal protective equipment (PPE) assessments
Perform and document safety inspections
Assist accident/mishap investigations
Document and follow through with corrective actions for identified unsafe conditions
Perform work in an offshore/marine environment
Support recovery operations at sea for both Falcon 9 and Dragon. Support may include the following operations: Dragon at sea recovery operations; Dragon dockside recovery and post processing operations; Falcon 9 at sea recovery operations; Falcon 9 dockside recovery and post processing operations; Falcon 9 landing operations
Develop, implement and maintain SpaceX environmental policies as outlined by EPA, USCG, DOT, RCRA and any other applicable regulatory agency
Responsible for hazardous and non-hazardous waste management, including DOT and RCRA
Coordinate waste characterization and profiling
Monitor, track and ensure company EPA hazardous waste records are completed accordingly
Perform environmental compliance and due diligence audits
Prepare and update spill prevention control countermeasures (SPCC) plans as required
Conduct and monitor the NPDES and other discharge permits/plans
Hazardous and non-hazardous waste management including proper handling, labeling, and storage
Monitor waste at satellite accumulation areas and move full containers to Central Accumulation Area (CAA)
Maintain waste logs and conduct weekly SAA inspections
Recognize construction or industrial storm water requirements
Ability to recognize spill prevention countermeasures and control plan (SPCC) requirements and address spills in a compliant manner
BASIC QUALIFICATIONS:
High school diploma or equivalency certificate
Registered paramedic (EMT) or registered nurse (RN)
2+ years of experience implementing and overseeing environmental, health and safety programs
4+ years of experience managing emergency response crews in incidents involving hazardous and non-hazardous material releases to air, soil and water
PREFERRED SKILLS AND EXPERIENCE:
Current (non-expired) USCG license
Experience in offshore EHS and paramedic environments
Experience using Windows operating systems and Microsoft Office (Excel, PowerPoint, Word, Outlook)
Demonstrated strong propensity for hands-on work and attention to detail in either academic or career pursuits
Ability to multi-task, to manage shifting priorities and to follow through on projects with minimal supervision
Ability to work in a construction/industrial environment
Ability to communicate well with technicians and engineers
Ability to work in a high-concentration, fast-paced environment
Strong organizational and communication skills
ADDITIONAL REQUIREMENTS:
Ability to pass Air Force background check for Vandenberg
Ability to pass relevant USCG examinations, federal facility background checks, re-certifications, and chemical testing
ACLS and CPR certified
Position is subject to pre-employment drug and random drug and alcohol testing
Ability lift up to 30 lbs. unassisted
Willing to work in extreme outdoor environments – heat, cold, rain, wind, open ocean
Willingness to work overtime and extended hours when needed to meet critical deadlines
COMPENSATION AND BENEFITS:

Pay range:
Environmental Health & Safety Specialist: $75,000.00 - $115,000.00/per year

Your actual level and base salary will be determined on a case-by-case basis and may vary based on the following considerations: job-related knowledge and skills, education, and experience.
Base salary is just one part of your total rewards package at SpaceX. You may also be eligible for long-term incentives, in the form of company stock, stock options, or long-term cash awards, as well as potential discretionary bonuses and the ability to purchase additional stock at a discount through an Employee Stock Purchase Plan. You will also receive access to comprehensive medical, vision, and dental coverage, access to a 401(k) retirement plan, short & long-term disability insurance, life insurance, paid parental leave, and various other discounts and perks. You may also accrue 3 weeks of paid vacation & will be eligible for 10 or more paid holidays per year. Exempt employees are eligible for 5 days of sick leave per year.
ITAR REQUIREMENTS:
To conform to U.S. Government export regulations, applicant must be a (i) U.S. citizen or national, (ii) U.S. lawful, permanent resident (aka green card holder), (iii) Refugee under 8 U.S.C. § 1157, or (iv) Asylee under 8 U.S.C. § 1158, or be eligible to obtain the required authorizations from the U.S. Department of State. Learn more about the ITAR here.
SpaceX is an Equal Opportunity Employer; employment with SpaceX is governed on the basis of merit, competence and qualifications and will not be influenced in any manner by race, color, religion, gender, national origin/ethnicity, veteran status, disability status, age, sexual orientation, gender identity, marital status, mental or physical disability or any other legally protected status.
Applicants wishing to view a copy of SpaceX's Affirmative Action Plan for veterans and individuals with disabilities, or applicants requiring reasonable accommodation to the application/interview process should notify the Human Resources Department at (310) 363-6000.