Machine Operator (Fabrication & Weld Shop) - Launch Hardware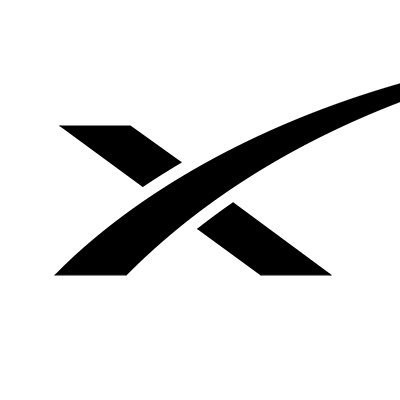 SpaceX
Other Engineering
Cape Canaveral, FL, USA
Posted on Thursday, August 24, 2023
SpaceX was founded under the belief that a future where humanity is out exploring the stars is fundamentally more exciting than one where we are not. Today SpaceX is actively developing the technologies to make this possible, with the ultimate goal of enabling human life on Mars.
MACHINE OPERATOR (FABRICATION & WELD SHOP) - LAUNCH HARDWARE
This position will be responsible for critical operations supporting launch and fabrication activities with customers spanning the entire organization. Candidate will join a team responsible for initial fabrication operations for structural applications such as waterjet, plasma cutting, shape cutting, sawing, wheel abrading, drilling, tapping and others as needed.
RESPONSIBILITIES:
Operate a variety of fabrication machinery as required to meet production goals
Measure and cut raw structural shapes to length
Waterjet and plasma operations to prepare components for weld, machine, and paint operations
Read, understand, and execute work instructions and engineering blueprints
Learn and operate various computer programs and manufacturing software packages
Follow process parameters and report up errors and improvements
Perform work to the safety standards set forth by SpaceX leadership
Maintain machinery to manufacturer's standards
Maintain a clean and organized work area
Self-motivated and able to complete projects within tight deadlines
Complete communication loops regarding all job responsibilities
BASIC QUALIFICATIONS:
High school diploma or equivalency certificate
2+ years of professional experience with fabrication machinery
2+ years of experience with CNC plasma or Waterjet operation
PREFERRED SKILLS AND EXPERIENCE:
Experience in any of the following software: NX, Flow waterjet software suite, Hypertherm, Rotary Tube, MasterCam, ProNest
Experience with 5-axis waterjet
Experience with 5-axis plasma
5+ years of experience in related fabrication field
Ability to read and interpret manufacturing blueprints
Strong material handling skills including forklift and bridge crane operation
Familiarity with industrial machine maintenance
Experience with Flow waterjets, plasma tables, large vertical bandsaws, wheel Abraders, shape cutters, brake presses, or other similar equipment
Experience with industrial hand tools such as grinders, saws, and drills
Blueprint reading, GD&T interpretation skill, and precision measurement and inspection experience
Ability to perform under pressure
Demonstrates commitment to mission success through hard work, perseverance, and deliverable results
Applies lessons learned from past mistakes to future problems
Rapidly responds to iterative, experimental process changes
Seeks out consensus while maintaining independent self-starter attitude
Demonstrates ability to provide and act on received feedback
ADDITIONAL REQUIREMENTS:
Ability to pass Air Force background check for Cape Canaveral and Vandenberg
General physical fitness is required for some work areas, hardware typically is built in tight quarters and physical dexterity is required
Occasional travel to other sites as needed
Ability to lift heavy objects up to 35 lbs. unassisted
Valid driver's license
Ability to work at elevated heights
Ability to work in extreme environments – heat, cold, rain, fumes, odors, and noise
Willing to work extended hours and weekends, as needed
COMPENSATION AND BENEFITS:
Pay range:
Machine Operator/Level 1: $20.00 - $24.50/hour
Machine Operator/Level 2: $23.00 - $29.00/hour
Machine Operator/Level 3: $27.00 - $35.00/hour
Your actual level and base salary will be determined on a case-by-case basis and may vary based on the following considerations: job-related knowledge and skills, education, and experience.

Base salary is just one part of your total rewards package at SpaceX. You may also be eligible for long-term incentives, in the form of company stock, stock options, or long-term cash awards, as well as potential discretionary bonuses and the ability to purchase additional stock at a discount through an Employee Stock Purchase Plan. You will also receive access to comprehensive medical, vision, and dental coverage, access to a 401(k) retirement plan, short and long-term disability insurance, life insurance, paid parental leave, and various other discounts and perks. You may also accrue 3 weeks of paid vacation and will be eligible for 10 or more paid holidays per year.
ITAR REQUIREMENTS:
To conform to U.S. Government export regulations, applicant must be a (i) U.S. citizen or national, (ii) U.S. lawful, permanent resident (aka green card holder), (iii) Refugee under 8 U.S.C. § 1157, or (iv) Asylee under 8 U.S.C. § 1158, or be eligible to obtain the required authorizations from the U.S. Department of State. Learn more about the ITAR here.
SpaceX is an Equal Opportunity Employer; employment with SpaceX is governed on the basis of merit, competence and qualifications and will not be influenced in any manner by race, color, religion, gender, national origin/ethnicity, veteran status, disability status, age, sexual orientation, gender identity, marital status, mental or physical disability or any other legally protected status.
Applicants wishing to view a copy of SpaceX's Affirmative Action Plan for veterans and individuals with disabilities, or applicants requiring reasonable accommodation to the application/interview process should notify the Human Resources Department at (310) 363-6000.