Maintenance Technician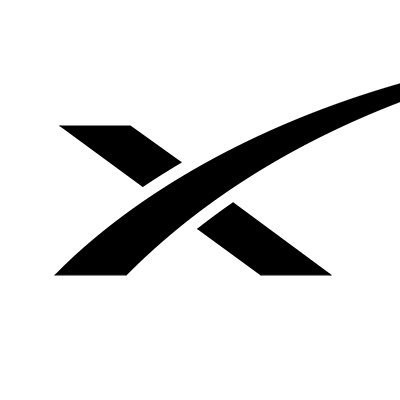 SpaceX
McGregor, TX, USA
Posted on Thursday, August 24, 2023
SpaceX was founded under the belief that a future where humanity is out exploring the stars is fundamentally more exciting than one where we are not. Today SpaceX is actively developing the technologies to make this possible, with the ultimate goal of enabling human life on Mars.
MAINTENANCE TECHNICIAN
Maintenance technicians at the Rocket Development Facility work in a fast-paced testing environment, where the extraordinary becomes the everyday. The maintenance technician will be involved in all aspects of component and systems maintenance. They will utilize all tools at their disposal to ensure the reliability of rocket development and production test stands. This will involve corrective, preventive, and predictive maintenance techniques as well as operational and design feedback for maintaining and improving all systems.
RESPONSIBILITIES:
Maintain and repair ground support equipment on test stands and facilities systems including fluid, structural, and mechanical systems
Troubleshoot, diagnose, and repair hardware associated with rocket test stand systems
Maintain structural/mechanical systems and related components such as rollers, bearings, rams, etc.
Collaborate with design and test engineers to maintain systems in peak operating condition, provide operational feedback, and promote continual improvement
Develop novel methods to streamline processes site-wide to increase reliability of internal processes
Follow all regulations and appropriate SpaceX procedures including quality policies, safety policies, OSHA, EPA, NIOSH, NFPA, ASME, NEC and other standards
BASIC QUALIFICATIONS:
High school diploma or equivalency certificate
4+ years of experience working with hydraulics, pneumatics, mechanical, electrical, cryogenics, high pressure, or data systems
PREFERRED SKILLS & EXPERIENCE:
5+ years of experience working as a maintenance technician
Strong familiarity with plumbing, instrumentation, and electrical schematics/diagrams
Formal experience working in a fast-paced production environment with power generation, oil and gas, aerospace, automotive, or electronics production
Knowledge of vacuum systems, HVAC systems, process piping inspections/operations, tubing and pipe fitting, rotating machinery (pumps, air compressors), and a wide variety of mechanical fasteners
Knowledge of high-pressure gas, hydraulic, cryogenic, flammable, hypergolic, and pyrophoric systems
Experience with heavy equipment or industrial operations and maintenance
Experience in maintenance, calibration, troubleshooting instrumentation, process controls, and data and control systems
Operational knowledge of process instrumentation (pressure transducers, thermocouples, RTDs, load cells, flow meters, etc.)
Operational knowledge of basic electrical theory and electrical troubleshooting (multi-meter fault finding; soldering/connecting; operation of various crimping tools)
Experience with CMMS or ERP systems such as Maximo, SAP, Oracle, etc.
ADDITIONAL REQUIREMENTS:
Ability to rapidly change roles/responsibilities while maintaining a high sense of urgency in a high-paced, challenging work environment
Ability to work independently and in a team, take initiative, and communicate effectively
Working conditions may be in tight quarters and physical dexterity is required
Ability to perform job duties that require standing, kneeling, crouching, twisting upper body, working in cramped positions in small openings, and climbing hand over hand
Must be able to lift heavy objects up to 25 lbs. unassisted
Ability to work at elevated heights (up to 300 feet) with proper PPE
Must be able to respond to emergencies to support priority projects, missions, and launches
Must be available to work extended hours and weekends as needed; flexibility is required
Must be able to work in extreme outdoor environments when needed – heat, cold, wind, rain, etc.
Must be able to travel to other SpaceX locations as needed (up to 25%)
COMPENSATION AND BENEFITS:

Pay range:
Maintenance Technician/Level 1: $18.00/hour
Maintenance Technician/Level 2: $23.00/hour
Maintenance Technician/Level 3: $28.00/hour

Your actual level and base salary will be determined on a case-by-case basis and may vary based on the following considerations: job-related knowledge and skills, education, and experience.
Base salary is just one part of your total rewards package at SpaceX. You may also be eligible for long-term incentives, in the form of company stock, stock options, or long-term cash awards, as well as potential discretionary bonuses and the ability to purchase additional stock at a discount through an Employee Stock Purchase Plan. You will also receive access to comprehensive medical, vision, and dental coverage, access to a 401(k) retirement plan, short and long-term disability insurance, life insurance, paid parental leave, and various other discounts and perks. You may also accrue 3 weeks of paid vacation and will be eligible for 10 or more paid holidays per year.

ITAR REQUIREMENTS:
To conform to U.S. Government export regulations, applicant must be a (i) U.S. citizen or national, (ii) U.S. lawful, permanent resident (aka green card holder), (iii) Refugee under 8 U.S.C. § 1157, or (iv) Asylee under 8 U.S.C. § 1158, or be eligible to obtain the required authorizations from the U.S. Department of State. Learn more about the ITAR here.
SpaceX is an Equal Opportunity Employer; employment with SpaceX is governed on the basis of merit, competence and qualifications and will not be influenced in any manner by race, color, religion, gender, national origin/ethnicity, veteran status, disability status, age, sexual orientation, gender identity, marital status, mental or physical disability or any other legally protected status.
Applicants wishing to view a copy of SpaceX's Affirmative Action Plan for veterans and individuals with disabilities, or applicants requiring reasonable accommodation to the application/interview process should notify the Human Resources Department at (310) 363-6000.