Construction Manager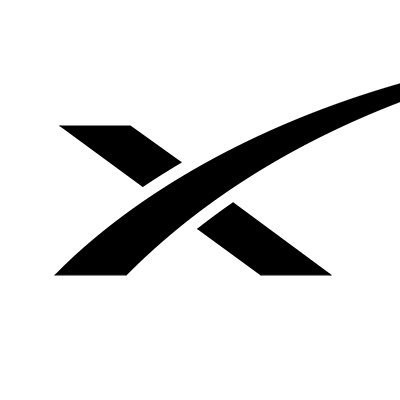 SpaceX
Texas, USA
Posted on Saturday, August 26, 2023
SpaceX was founded under the belief that a future where humanity is out exploring the stars is fundamentally more exciting than one where we are not. Today SpaceX is actively developing the technologies to make this possible, with the ultimate goal of enabling human life on Mars.
CONSTRUCTION MANAGER
This role is responsible for design, build, activate and oversee the planning and execution of infrastructures, facilities improvement projects and strategic planning of office and production space. You will be part of Spaceport Development team responsible for the delivery of large capital projects to various internal customer groups across Starbase that will enable SpaceX to achieve its long-term mission. You will work with construction managers, civil and structural engineers, facilities team, vendors and internal partners/customers to support these goals. You will have the opportunity to drive positive change and own projects from start to finish, with the goal of making the SpaceX campus a world-class manufacturing facility.
RESPONSIBILITIES:
Write and manage construction contracts with subcontractors across multiple disciplines through contract close-out
Perform project control tasks, including project scheduling, budgeting, and cost control
Manage all aspects of multi-discipline construction projects in the field
Interact with contractors, fabricators, owners, and clients
Resolve design and construction conflicts in the field in real time
Oversee and own full lifecycle of projects to achieve on-time and under budget delivery with customer satisfaction. The following project management responsibilities are applicable:
Manage tools and folder systems relating to the organization of our construction projects
Provide budgetary cost based upon the preliminary scope of the project
Gather proposals from architects, engineers and contractors; assign contracts upon receipt of all proposals
Develop the final cost and schedule for the project, and implement controls as needed to manage cost, schedule and scope
Facilitate city, county, and governmental approvals
Coordinate project implementation and track project status
Work with the facilities team and end user in order to operationalize the post-construction building operations and maintenance functions
Coordinate with end user and facilities team for building operations and maintenance
Manage night shift contractors as project work requires
Take on new projects ad-hoc as the business needs
BASIC QUALIFICATIONS:
Bachelor's degree in architecture, construction management, or an engineering discipline
3+ years of professional experience in architecture, engineering, construction management, or facilities management
PREFERRED SKILLS AND EXPERIENCE:
5+ years of experience
Previous experience with project management and scheduling software
Design experience in a technical field
Basic proficiency with AutoCAD
Knowledge of processes of jurisdictional permitting and/or environmental agencies
Understanding of multiple disciplines such as civil, structural, mechanical, electrical, piping, geotechnical, and surveying
Experience with project management of major construction projects including estimating, cost control, schedule, and contractor management
Experience reading, reviewing, and approving shop and fabrication drawings, blueprints, and technical manuals
Ability to rapidly change roles/responsibilities while maintaining a high sense of urgency in a high-paced, challenging work environment
Ability to work independently and in a team, take initiative, and communicate effectively
Professional Engineer (PE) license
Real estate/property management experience
Strategic facilities planning experience
Manufacturing facility experience
Construction cost estimate experience
ADDITIONAL REQUIREMENTS:
Must be able to respond to emergencies to support priority projects, missions, and launches
Must be available to work extended hours and weekends as needed; flexibility is required
Potential to be exposed to work in extreme outdoor environments – heat, cold, rain
Ability to stand for extended periods
COMPENSATION AND BENEFITS:
Pay range:
Construction Manager/Level I: $95,000.00 - $115,000.00/per year
Construction Manager /Level II: $110,000.00 - $130,000.00/per year
Your actual level and base salary will be determined on a case-by-case basis and may vary based on the following considerations: job-related knowledge and skills, education, and experience.
Base salary is just one part of your total rewards package at SpaceX. You may also be eligible for long-term incentives, in the form of company stock, stock options, or long-term cash awards, as well as potential discretionary bonuses and the ability to purchase additional stock at a discount through an Employee Stock Purchase Plan. You will also receive access to comprehensive medical, vision, and dental coverage, access to a 401(k) retirement plan, short and long-term disability insurance, life insurance, paid parental leave, and various other discounts and perks. You may also accrue 3 weeks of paid vacation and will be eligible for 10 or more paid holidays per year. Exempt employees are eligible for 5 days of sick leave per year.
ITAR REQUIREMENTS:
To conform to U.S. Government export regulations, applicant must be a (i) U.S. citizen or national, (ii) U.S. lawful, permanent resident (aka green card holder), (iii) Refugee under 8 U.S.C. § 1157, or (iv) Asylee under 8 U.S.C. § 1158, or be eligible to obtain the required authorizations from the U.S. Department of State. Learn more about the ITAR here.
SpaceX is an Equal Opportunity Employer; employment with SpaceX is governed on the basis of merit, competence and qualifications and will not be influenced in any manner by race, color, religion, gender, national origin/ethnicity, veteran status, disability status, age, sexual orientation, gender identity, marital status, mental or physical disability or any other legally protected status.
Applicants wishing to view a copy of SpaceX's Affirmative Action Plan for veterans and individuals with disabilities, or applicants requiring reasonable accommodation to the application/interview process should notify the Human Resources Department at (310) 363-6000.