Hospitality Lead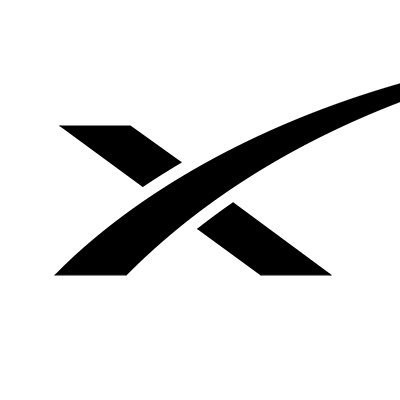 SpaceX
McGregor, TX, USA
Posted on Thursday, August 31, 2023
SpaceX was founded under the belief that a future where humanity is out exploring the stars is fundamentally more exciting than one where we are not. Today SpaceX is actively developing the technologies to make this possible, with the ultimate goal of enabling human life on Mars.
HOSPITALITY LEAD
The Hospitality Lead is a leadership role responsible for, but not limited to, staff supervision, oversight of guest services and customer satisfaction, and quality control in one or more of our food service outlets. This individual works directly with Hospitality leadership to properly delegate tasks, monitor the flow of service patterns, improve customer service interactions, and fills in as the key point of contact in the supervisor or manager's absence. They are also responsible for overseeing the dining area upkeep and directly addressing concerns or complaints from the customers in person at the point of order. The lead is able to work all service outlets and has the ability to troubleshoot equipment issues, problem solve, and communicate at a high level. The Hospitality Lead supports the mission by upholding friendly, welcoming service environments that enhance the productivity and morale of the workforce while ensuring the staff is performing to departmental and company standards.
RESPONSIBILITIES:
Help team meet time and quality standards set by supervisor
Maintain a clean and safe work environment
Ensure record keeping logs are up to date and accurate
Monitor staff rotations, break coverage, and day to day responsibilities
Work with Hospitality leadership to plan services, deliver performance feedback, and support conflict resolution
Fill in at workstations as needed
Monitor quality and consistency of food products at point of service
Monitor cleaning of service equipment and dining areas
Facilitate effective communication of team or operation needs between staff and leadership
Support training of all Hospitality roles and responsibilities
Enforce proper food safety practices with staff
Support ongoing staff development
BASIC QUALIFICATIONS:
High School diploma or equivalency certificate
5+ years of industry experience
1+ years of leadership experience
PREFERRED SKILLS AND EXPERIENCE:
Strong people management skills
Excellent written and verbal communication skills
7+ years of food service experience in customer service role
3+ years of leadership experience
Experience working in large team settings
Experience in corporate environment
Experience in high volume operations
Comfortable working with Microsoft Word, Excel, and Outlook
ADDITIONAL REQUIREMENTS:
Ability to carry large heavy items unassisted (up to 25lbs)
Able to stand for long periods of time – up to 10 hours a day
Must be able to work all shifts and available for overtime and weekends as needed.
Able to perform frequent bending, stooping, and lifting of objects
Must participate in internal leadership and development training
Must have or be able to obtain Manager level food safety certification
COMPENSATION AND BENEFITS:
Pay range:
Hospitality Lead: $20.50/hour + $2.00/hour lead differential
Your actual level and base salary will be determined on a case-by-case basis and may vary based on the following considerations: job-related knowledge and skills, education, and experience.
Base salary is just one part of your total rewards package at SpaceX. You may also be eligible for long-term incentives, in the form of company stock, stock options, or long-term cash awards, as well as potential discretionary bonuses and the ability to purchase additional stock at a discount through an Employee Stock Purchase Plan. You will also receive access to comprehensive medical, vision, and dental coverage, access to a 401(k) retirement plan, short and long-term disability insurance, life insurance, paid parental leave, and various other discounts and perks. You may also accrue 3 weeks of paid vacation and will be eligible for 10 or more paid holidays per year.
ITAR Requirements:
To conform to U.S. Government export regulations, applicant must be a (i) U.S. citizen or national, (ii) U.S. lawful, permanent resident (aka green card holder), (iii) Refugee under 8 U.S.C. § 1157, or (iv) Asylee under 8 U.S.C. § 1158, or be eligible to obtain the required authorizations from the U.S. Department of State. Learn more about the ITAR here.
SpaceX is an Equal Opportunity Employer; employment with SpaceX is governed on the basis of merit, competence and qualifications and will not be influenced in any manner by race, color, religion, gender, national origin/ethnicity, veteran status, disability status, age, sexual orientation, gender identity, marital status, mental or physical disability or any other legally protected status.
Applicants wishing to view a copy of SpaceX's Affirmative Action Plan for veterans and individuals with disabilities, or applicants requiring reasonable accommodation to the application/interview process should notify the Human Resources Department at (310) 363-6000.