Space Operations Engineer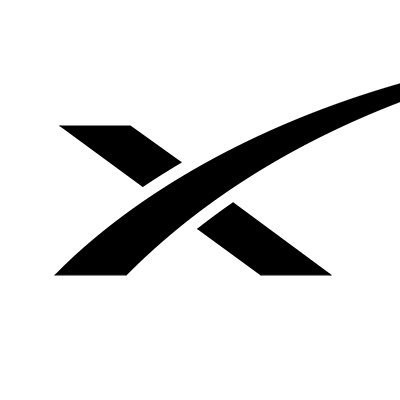 SpaceX
Operations
hawthorne, ca, usa
Posted on Saturday, September 2, 2023
SpaceX was founded under the belief that a future where humanity is out exploring the stars is fundamentally more exciting than one where we are not. Today SpaceX is actively developing the technologies to make this possible, with the ultimate goal of enabling human life on Mars.
SPACE OPERATIONS ENGINEER
Are you passionate about human spaceflight? Do you enjoy complex technical systems and thrive in stressful situations? Can you mentally decompose complicated operations methodically into concise steps? If you are a collaborative engineer excited to advance the future of human spaceflight, being a Space Operations Engineer is the challenge you've been looking for.
The SpaceX Space Operations group is revolutionizing spaceflight operations for cargo and crew Dragon, commercial astronaut, and interplanetary exploration missions. The team is responsible for all facets of the safe and efficient transport of astronauts and cargo in space and their safe return home. The Operations Development team conducts the mission planning, sustaining engineering, operational product development, and introduction of new operations on each mission. As a space operations engineer, you will be responsible for developing the detailed concept of operations and resulting products the ground controllers and flight crew will need to execute the mission. You will train as a Dragon flight controller and fill critical real-time operations roles on cargo and crew missions, while driving continuous improvement in the efficacy and reliability of mission preparation tools and processes. You will develop future operations plans and products the flight controllers will use for new Dragon mission types and Crew Starship operations.
Spacecraft operations requires mental dexterity, a rigorous technical understanding of the spacecraft's systems, and a deep understanding of contingency scenarios. You will be responsible for successfully executing human spaceflight missions and for achieving our goal of making life interplanetary.
RESPONSIBILITIES:
Develop mission plans, operational procedures, and other real-time products for Dragon and Crew Starship missions in coordination with SpaceX responsible engineers
Support mission preparations as the operations expert for a vehicle system
Support operations coordination with technical and programmatic contacts at SpaceX and NASA
Train for and operate crewed and uncrewed spacecraft missions
Develop, champion, and lead special projects to advance the state of SpaceX operations
BASIC QUALIFICATIONS:
Bachelor's degree in an engineering or science discipline
2+ years of experience in engineering test, integration, or flight operations (industry internships and project teams qualify)
Real time operations experience on a system that has high consequences in the event of failure (such as pilot, flight test engineer, spacecraft operator, high performance automotive, etc.)
Experience utilizing software tools (Python, C++, Java, Matlab, etc.)
Previous experience in one or more of the following fields:

Avionics and software systems
Fluid systems and fluid dynamics
Mechanisms and kinematics
Communication systems and electromagnetism
Orbit and attitude dynamics
PREFERRED SKILLS AND EXPERIENCE:
Master's degree in an engineering or science discipline
1+ years of demonstrated success leading interdisciplinary teams and/or projects (informal project management experience or university club technical management qualifies)
Technical knowledge of spacecraft systems and operations (e.g. communications, orbital mechanics, avionics, propulsion, thermal control, life support systems)
Knowledge of basic orbital mechanics
Strong written and verbal communication of technical information
Previous experience in a customer-facing role working through design requirements, test acceptance, and verification (a bonus for working with a government customer such as NASA)
Previous experience working with interdisciplinary teams to solve complex problems
Self-motivated with proven leadership skills
Able to effectively manage numerous projects and tasks at a time, while meeting aggressive deadlines
Thrives under pressure and is resilient in the face of technical challenges
Excellent organizational and interpersonal skills
Insatiable hunger for continuous improvement and innovation
ADDITIONAL REQUIREMENTS:
Flexibility required including long hours and weekend work when necessary to support operations and critical project timelines
Position is subject to pre-employment drug and random drug and alcohol testing
COMPENSATION AND BENEFITS:
Pay range:
Level I: $95,000.00 - $115,000.00/per year
Level II: $110,000.00 - $130,000.00/per year
Your actual level and base salary will be determined on a case-by-case basis and may vary based on the following considerations: job-related knowledge and skills, education, and experience.
Base salary is just one part of your total rewards package at SpaceX. You may also be eligible for long-term incentives, in the form of company stock, stock options, or long-term cash awards, as well as potential discretionary bonuses and the ability to purchase additional stock at a discount through an Employee Stock Purchase Plan. You will also receive access to comprehensive medical, vision, and dental coverage, access to a 401(k) retirement plan, short and long-term disability insurance, life insurance, paid parental leave, and various other discounts and perks. You may also accrue 3 weeks of paid vacation and will be eligible for 10 or more paid holidays per year. Exempt employees are eligible for 5 days of sick leave per year.
ITAR REQUIREMENTS:
To conform to U.S. Government export regulations, applicant must be a (i) U.S. citizen or national, (ii) U.S. lawful, permanent resident (aka green card holder), (iii) Refugee under 8 U.S.C. § 1157, or (iv) Asylee under 8 U.S.C. § 1158, or be eligible to obtain the required authorizations from the U.S. Department of State. Learn more about the ITAR here.
SpaceX is an Equal Opportunity Employer; employment with SpaceX is governed on the basis of merit, competence and qualifications and will not be influenced in any manner by race, color, religion, gender, national origin/ethnicity, veteran status, disability status, age, sexual orientation, gender identity, marital status, mental or physical disability or any other legally protected status.
Applicants wishing to view a copy of SpaceX's Affirmative Action Plan for veterans and individuals with disabilities, or applicants requiring reasonable accommodation to the application/interview process should notify the Human Resources Department at (310) 363-6000.